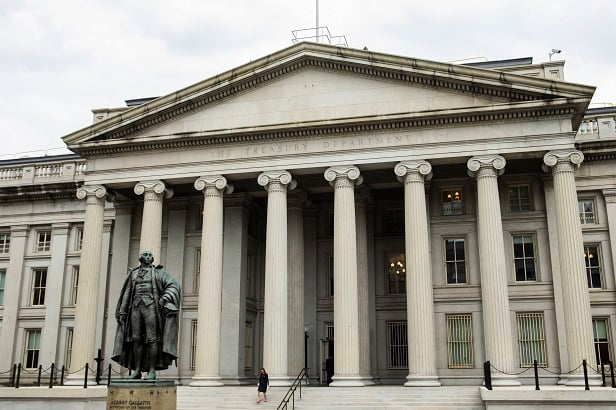 Treasury Secretary Steven Mnuchin has formed a task force of regulators to address how to ease the expected liquidity shortfall for mortgage firms. Mnuchin announced the task force during a telephone meeting of the Financial Stability Oversight Council, according to a Wall Street Journal report.
He has asked the task force to offer recommendations by March 30. Mnuchin chairs the panel, which also includes the Federal Reserve and Securities and Exchange Commission.
The Mortgage Bankers Association estimates that if 25% of borrowers ask to postpone their payments for six months, it could cost more than $75 billion.
While the Federal Reserve and Congress have taken steps to introduce massive amounts of liquidity into the financial system, there is no facility dedicated to aiding mortgage companies, or the commercial real estate industry. Earlier this week, commercial real estate trade associations urged regulators to expand the recently announced Term Asset-Backed Security Loan Facility to include agency and private-label CMBS.
The Federal Housing Finance Agency is unlikely to provide assistance, according to a report in Bloomberg. It told the publication that it doesn't plan to let Fannie and Freddie create funding mechanisms to aid mortgage servicers. "FHFA will continue to emphasize that Fannie Mae and Freddie Mac must use their limited resources to support borrowers, renters and investors," FHFA spokesman Raphael Williams said in an emailed statement. "FHFA does not have plans to authorize a mortgage-servicer liquidity facility for either Enterprise as they both are undercapitalized."
The stimulus bill, which has gone to the House of Representatives for a vote, does include a provision that gives banks temporary relief from the credit losses (CECL) accounting standard. It also contains language encouraging regulators to forebear and allow lenders to work constructively with their borrowers, The Real Estate Roundtable CEO Jeff DeBoer tells GlobeSt.com. "Congress can't tell them what to do, but the FDIC has issued a statement giving banks more leeway in modifying loans without having to label the loan as a TDR. There are efforts underway to get the NAIC to issue a similar statement for life companies. All of this is positive."