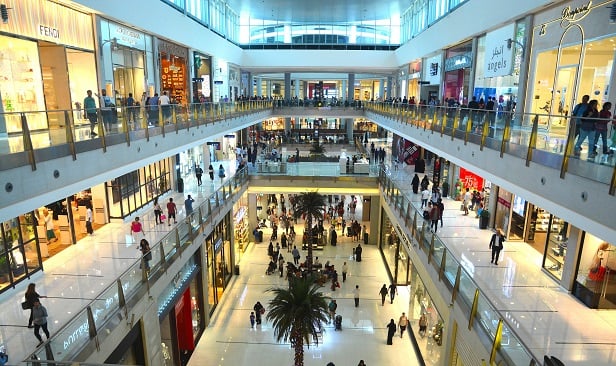 Last week the Cheesecake Factory told its landlords that it would not be making its rent payments in April, following a major decline in income due to the coronavirus. "Please understand that we do not take this action or make this decision lightly, and while we hope to resume our rent payments as soon as reasonably possible, we simply cannot predict the extent or the duration of the current crisis," CEO David Overton wrote in a letter to the landlords.
In an SEC filing the restaurant reported that it is "in various stages of discussions with our landlords regarding ongoing rent obligations, including the potential deferral, abatement and/or restructuring of rent otherwise payable during the period of the COVID-19 related closure."
The Cheesecake Factory is hardly alone in its dilemma. Retailers of all sizes across the US have been in touch with their landlords to inform them of their difficulties in making their rent this upcoming month and in many cases are asking for rent reductions through lease amendments and other measures.
According to industry association ICSC President and CEO Tom McGee, an increasing number of national retailers and tenants have publicly expressed their intent to skip monthly lease payments during this crisis. "The non-payment of rent will jeopardize the repayment of up to $1 trillion of secured and unsecured debt held by property owners that underlays the shopping center industry," he said in a statement.
Tom McGee is pleading the federal government for help.
"The necessary public health and safety actions being taken by federal, state and local officials have resulted in retailers, restaurants, theaters, gyms and other service providers closing," he said. "These mandated closures have created a growing and significant threat to the continuity of cash flow between tenant, property owner and commercial lender."
ICSC is asking that the government require all regulated banks to offer a 90-day forbearance on all commercial loan obligations underlying the shopping center industry. "If public safety requirements mandate it, the forbearance period can be extended and at the end of this period, property owners and banks can negotiate appropriate repayment options," McGee said.
Thus far the overwhelming advice for landlords has been to work with tenants to curb defaults and stabilize the center.
At least one landlord, though, is pushing back against tenant requests for rent relief. Retail REIT Taubman Centers has sent a letter to tenants nationwide informing them that they have to make their payments on time, according to news reports.
"Landlord's obligation to pay its lenders, utility companies, insurance companies and the like, to ensure the safety and security of the building and maintain the appropriate level of operations, remains," Taubman said in the letter. "The rental income that we receive from Tenants is essential in order to meet these obligations. All Tenants will be expected to meet their Lease obligations."