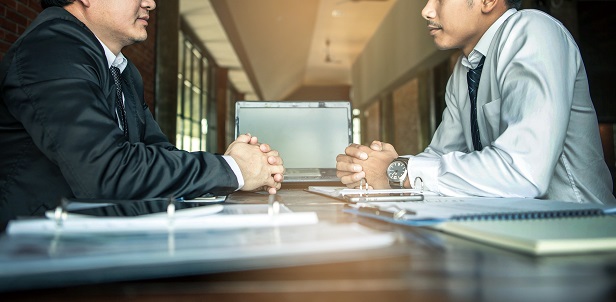 As the coronavirus continues to wreak havoc on the US economy, commercial tenants and landlords around the US are engaging in conversations about rent relief. These are, to state the obvious, uncharted waters for many of these companies and they are feeling their way in how they handle these negotiations.
In a surprising number of cases, retail tenants are taking a positive stance, Naveen Jaggi, president of Retail Advisory Services at JLL Americas, told listeners on a recent webinar. "Some just can't afford to pay the rent in April but others have paid their April rent or are offering some form of payback to the landlord in 2021."
As these negotiations get underway, everything is on the table to deliver relief.
"I have seen instances where landlords have provided near term relief in terms of parking charges and worked with clients in delaying commencement dates," Tom Maloney, an office tenant rep with JLL Americas, said during the webinar.
"There are multiple ways to structure upfront rent relief," he added, such as converting unused TIs into rent abatement as one example. Other landlords are offering rent abatement for, say, two months in return for amortizing the balance over a longer term. Some tenants are asking for abatement and in return giving landlords extensions on leases. "That can be attractive to landlords with credit occupiers as they can add some stability to the asset," Maloney said.
Landlords are also engaging with their own lenders to see what they can offer tenants on forbearance, he added.
For the most part, tenants and landlords are being proactive and cooperative with each other, although there have been exceptions with some tenants engaging in hardball with their landlords, Maloney said. "Our counsel is to pay the April rent and remain current on the loan while engaging with the landlord in a dialogue around relief. We are advising clients to also understand landlords have their own challenges."
Taking a hardball attitude with a landlord could backfire on the tenant, said Eric Stern, partner and co-leader of the Real Estate Practice at Morgan, Lewis & Bockius LLP, who also participated on the call. "You don't want to stake out a position where the landlord will have an adverse reaction. You need mutual consent to change the terms of a lease."
Also, Stern added, in some jurisdictions a landlord could claim that if a tenant just informed it it would not be paying the rent, the landlord could say that was an anticipatory breach of the lease. That opens up a new menu of possibilities for the landlord, as if the tenant had default. "So don't just tell your landlord 'this is what I am going to do.'''