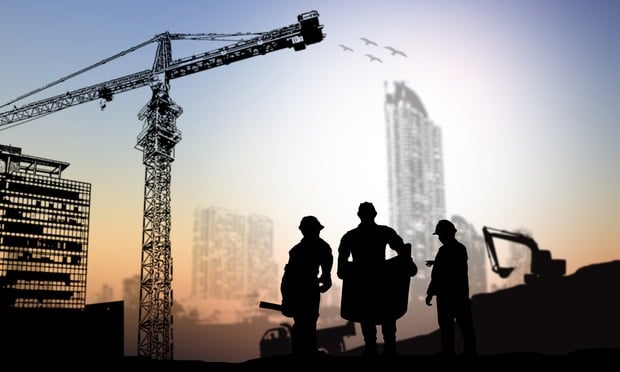 Over the past few years, construction costs have increased dramatically across the country.
"Construction costs have been going up to 10% depending on the market and the commodity as we've gotten into the mature phase of the cycle," says Charles Hewlett, director of Strategic Planning & Litigation Support for RCLCO.
But the coronavirus-fueled economic crisis has changed this dynamic. "I think you'll see that pull back quite significantly when we get to the other end of this," Hewlett says.
With unemployment rising, labor costs should go down. But more importantly, the expected drop in energy prices will affect everything from material costs to transportation, Hewlett says. "I think the lower cost from oil is going to have a more dramatic impact than either the labor factor would have."
All that said, Hewlett cautions that the material supply chain from China is a "wildcard."
"What kind of disruption are we going to see?" Hewlett says. "Are they going to be able to ramp back up again and get materials to us? These are all 'time will tell' answers, unfortunately."
Hewlett's best guess is that China will be able to distribute products, "assuming we can solve and ramp back up the supply chain relatively quickly."
In the broader manufacturing universe, Hewlett thinks some domestic businesses may seek to repatriate some activities back to the US. "That will drive demand for industrial and manufacturing space," he says. "Businesses are increasingly concerned about the robustness of the supply chain and not the just-in-time inventory and lease costs. They may want 5% more inventory on hand in case something like this happens again in the future."
Hewlett cites recent Prologis research to demonstrate the impact of businesses wanting to hold that much inventory in the US.
"A 5% increase in business inventories in this country could drive additional demand for 500 to 700 million square feet of industrial space, which is pretty significant," Hewlett says. "So, I think you've got to put industrial as maybe the bright spot." Another bright spot should ultimately be the apartment space, especially if COVID-19 stymies construction.
The institutional-grade multifamily rental apartment business is probably fundamentally sound, Hewlett says. "If you go back and look at the past couple of recessions, you will see that effective rents declined over the last several quarters following the recession in each case, but no more than a total of 4% or 5%. That is not good, but it's not a disaster."
The sector's loan-to-value ratios, which are 60% and 70% as opposed to 80% and 90% according to Hewlett, should also leave it well-positioned. "Rents have to go down pretty darn far for properties to be in risk of default," Hewlett says. "So, I'm feeling pretty good about the multifamily space now."