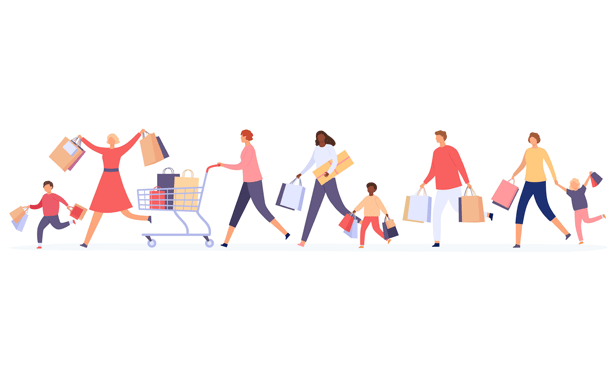 At the onset of the pandemic, retail real estate received a drubbing, as it was among one of the hardest hit sectors. Many expected the sector to flounder for many years to come, however, this could not have been more wrong.
Undergoing a revival that few had expected, retail real estate continues to boom as the pandemic gradually recedes into the background. Though this is not to say that the sector is without its challenges.
As with before the pandemic, the sector continues to navigate a natural evolution of its own, considering evolving consumer preferences, shifts in shopping patterns, surging e-commerce sales and more. All such changes are reshaping the retail market, and certain brands are failing to keep up.
While coping with the current environment and handling pandemic-related changes, such as social distancing requirements, touchless environments and the effects of supply-chain issues, retail real estate professionals have adapted to new practices, perfected new tenant-mixes, preserved businesses, and persistently sought out opportunities and potential within spaces, while still mindful that a pandemic-related setback could occur.
Sailing through rough waters, developers, investors, landlords, property managers, municipalities and tenants alike have creatively adapted to on-going restrictions in order to help shape the retail real estate industry, as well as the economy. These resourceful and determined professionals continue to work tirelessly to ensure that retail properties serve and revitalize their surrounding communities.
In effort to recognize the field's talented and resilient experts, GlobeSt. Real Estate Forum is once again collecting nominations for the top individuals, teams and organizations within retail real estate.
GlobeSt. Real Estate Forum will recognize sector professionals that have had a recognizable and significant impact on the business. Be it through their contributions to the industry, the vast successes they've achieved in completing deals and projects, or the innovations and best practices they've introduced to the business, these are the Influencers in Retail Real Estate.
The deadline for nominations is February 4, 2022. To apply, click here.
You may access the series' FAQs page, here.
To stay up-to-date on GlobeSt.com's commercial real estate coverage, we invite you to register for our daily and weekly email newsletters.
---