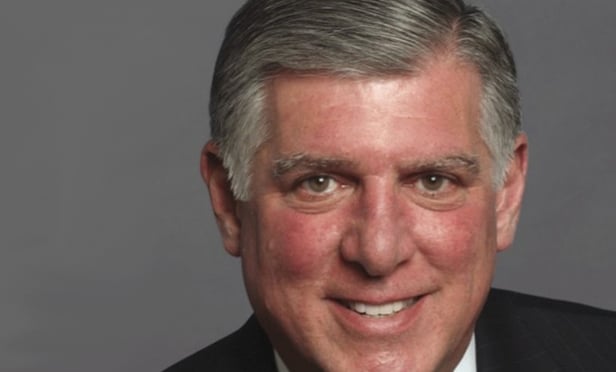 Over the past twenty years we have had three events that have set the stage for major economic downturns and precipitated a corresponding real estate malaise; the first was the S&L crisis in the early 90's, the second was the dot.com collapse with the overlay of the Russian debt crisis, and of course, there was the credit collapse that ushered in the great recession. Since 2008 we have had a long, slow, and steady recovery, but many are feeling queasy that a slowdown is taking hold.
Frankly, based on the level of recruiting activity that we are observing I am not concerned that we are in for a major downturn. However I do see a storm cloud on the horizon, one that is worthy of your attention. On June 23rd England votes whether or not to stay in the European Union. If Britain votes to leave the EU it will roil the European markets and potentially set the stage for a broader economic hiccup that could convert a slowdown into a full-fledged downturn.
If severe enough the situation could spill over into the US markets, so stay tuned and keep an eye on that story.
JOB LISTINGS
Sponsored Jobs:
USAA REAL ESTATE COMPANY Associate/Director, Investor Relations (SAN ANTONIO, TX) Position will act as the primary back office communication point person and conduit between the Firm and the investor(s) for their assigned commingled funds and/or separate accounts. (Sponsored Job)
LIDL US Real Estate Development Manager (ATLANTA, GA) Role will be responsible for the delivery of the real estate development program beginning with the development lifecycle at the site identification and acquisition stage through due diligence to construction.
SARES REGIS/TERRA SEARCH AVP, Assistant Vice President of Portfolio Management (SAN MATEO, CA) The Assistant Vice President, Portfolio Management is a newly created position, reporting to the President of the SRG Fund who also serves as its Portfolio Manager, with specific responsibility for overall fund performance, capital raising, investor relations, and reporting.
PROFESSIONAL RETAIL STORE MAINTENANCE ASSOCIATION Chief Executive Officer (DALLAS, TX) Reporting to the Board of Directors, the CEO will serve as PRSM's staff leader, responsible for developing the culture, team, and initiatives that allow PRSM to achieve and exceed goals and Key Performance Success Indicators (KPSIs).
TREZ FORMAN CAPITAL Senior Loan Originator (BOYTON BEACH, FL) Duties include: originating commercial real estate bridge loans; facilitating client interaction to help deals flow and close; managing referral relationships; and managing marketing and sales activities.
CUSHMAN & WAKEFIELD/NORTHMARQ Operations Assistant (BLOOMINGTON, MN) Position will serve as a representative with tenants and vendors; respond to tenant inquiries and coordinate maintenance and repairs in a prompt and professional manner; and assist multiple property managers in the creation of service contracts, welcome information, updated electronic directories, tenant communications, etc.
PRUDENTIAL Principal, Transactions and Asset Management, Senior Housing (ATLANTA, GA) PREI's Senior Housing team is seeking an Executive Director reporting to the Head of Transactions and Asset Management for Senior Housing. Individual will be assigned to sourcing and execution of investment opportunities, managing day-to-day operations and performance of investments completed, and participation in investor interactions and fundraising.
CORNERSTONE REAL ESTATE ADVISERS LLC Vice President, Asset Management (GLASTONBURY, CT) Position will be responsible for investment performance, reporting and strategic direction for an assigned investment real estate portfolio, which may include industrial, office, multifamily, retail and joint venture investments.