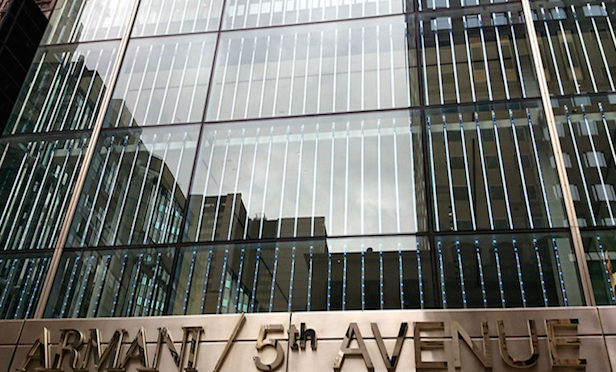 NEW YORK CITY—Tracking 451 prime retail streets in 68 countries around the world, Cushman & Wakefield has ranked Fifth Avenue, between 49th and 60th streets as the most expensive retail location in the world. In 2017, the asking rent was $3,000 per square foot, the same as in 2016, when New York also ranked as commanding the highest rents. However, the rental rate had increased 20% from the five prior years.
Converting the numbers internationally, Hong Kong's Causeway Bay was a close second, asking $2,725 of retail rent, also taking second place last year. This was followed by London's New Bond Street at $1,719, Milan's Via Montenapoleone at $1,433 and the Champs Elysees at $1407.
In the US, the most expensive retail locations following Fifth Avenue, were Rodeo Drive in Beverly Hills with asking rent of $875 per square foot, followed by San Francisco's Union Square at $700, Chicago's North Michigan Avenue at $550, then Lincoln Road in Miami at $300.
"In New York City, the environment is especially competitive, and brands who call Manhattan home set the pace for retail globally," says David Gorelick, executive managing director and head of retail for the Americas at Cushman & Wakefield. "We know that international luxury brands will continue to look to high streets to support their plans for expansion."
Gorlick also notes that the market responds to experiential brick-and-mortar environments, omni-channel shopping and innovations with the supply chain.
New York City submarkets including SoHo, Times Square, and the Meatpacking district recorded lower asking rents and higher availabilities at the mid-year point. However, the top-tier market at Fifth Avenue continued to obtain the highest rents for both direct and subleasing tenants.
The report's author, Darren Yates, head of EMEA retail research at Cushman & Wakefield, says economic growth for 2018 looks optimistic across the Americas as a whole. However, across the region's diverse markets, retail real estate trends varied.
Although acknowledging the concerns about US store closures, Yates dispels any notions that it's all gloom and doom. "The main high street markets have not been as adversely affected as some of the headlines might suggest," says Yates. "The fact is that most retailers are not turning their backs on high street locations."