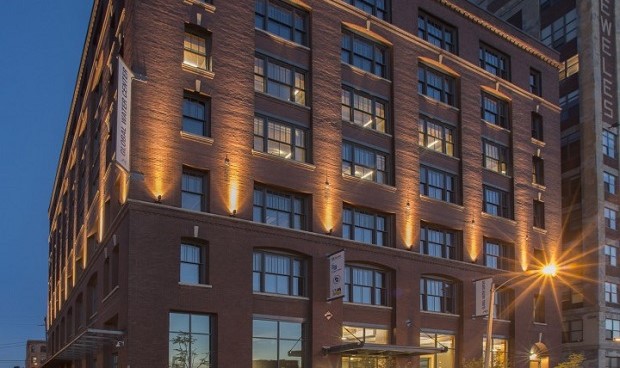 MILWAUKEE—As reported in GlobeSt.com, Transwestern recently decided to expand its services throughout Southeast Wisconsin by adding a brokerage team from the former Siegel-Gallagher Inc. John Dulmes, Daniel Walsh and Marianne Burish join Transwestern as executive vice presidents, while Shaun Dempsey serves as vice president. Already home to their national sustainability group, Transwestern officials were familiar with the city and its suburbs, but felt now was the time to launch a brokerage.
"Milwaukee has all the things we look for in a tertiary market," Mike Watts, Transwestern's Midwest president, tells GlobeSt.com. Not only has it shown the resilience needed to weather economic downturns, "it's on a nice trajectory right now and we feel investors should take a look." Residential development targeted toward upscale renters is proceeding at a robust level, coupled with the kind of fashionable retail development that will bolster both residential and office markets.
As an added bonus, the region is home to Marquette University and several campuses of the University of Wisconsin, giving it the kind of intellectual firepower that can continue to create new businesses well into the future. Watts is especially impressed that municipal, business and academic leaders joined forces in 2013 to create the Global Water Center, now located in a former industrial building in downtown's Walker's Point neighborhood. It features water-related research facilities and accelerator space for emerging water-related companies.
"There is really nothing like it in the country," add Watts, a good sign that the nation's growing water industry will gravitate to this small city.
"I see some of the same dynamics at work here that are driving demand in destination markets like Denver, Austin, Minneapolis, and Atlanta, just on a smaller scale," says Watts. He does not expect to see thousands of residential conversions each year, but there is enough demand for a couple hundred. "I don't think Milwaukee will be the next mega city for millennials, but it will be a decent draw for people in the Midwest and especially Wisconsin."