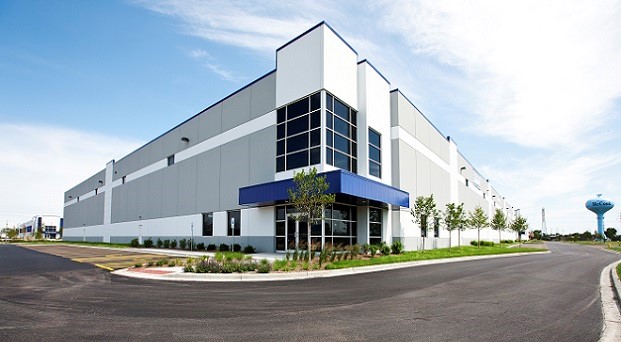 CHICAGO—A joint venture between Bridge Development Partners, LLC and Akard Street Partners has just sold three state-of-the-art industrial facilities totaling 539,440 square feet for a total of $64.3 million to an undisclosed institutional buyer. The price tag reflects the power of Chicago-area properties, especially ones located in tight in-fill markets, to draw in national investors.
"The Chicago market continues to be as strong as it's ever been for well-located, well-leased class A product," Steve Groetsema, principal and Chicago market officer at Bridge, tells GlobeSt.com. "There is a really strong institutional demand when you take these properties to market."
The three properties, which averaged 92.2% occupancy at the time of sale, were:
2475 Touhy Ave., Elk Grove Village, IL, in the O'Hare industrial submarket, anchored by a 69,967-square-foot lease to Basic Enterprise.
4800 S. Vernon Ave., McCook, IL, in the eastern I-55 Corridor submarket. NOVA Medical Products occupies 79,187 square feet and Grayhill has 67,888 square feet.
8401 W. 47th St., McCook, IL. Major tenants include Video Equipment Rentals with 94,152 square feet, DHL Express with 36,440 square feet, and an international tire manufacturer has 64,057 square feet.
"If these same properties were in a greenfield location," Groetsema says, "the buyer pool would not have been as deep."
"These were really complementary assets," he adds. The properties were developed separately, but each sits within a very tight in-fill submarket, and all were recently stabilized by leases with several strong tenants. Selling them as a group "came down to timing."
Steve Disse and Jeff Devine of Colliers International represented the seller, and were the only brokers involved in the sale.