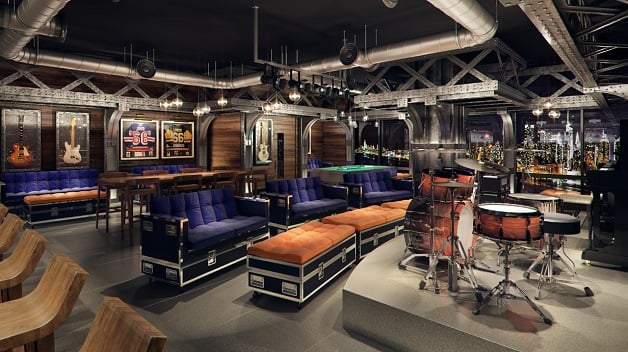 CHICAGO—In the past few years, the multifamily market has been one of the healthiest sectors in real estate. But with so many developers taking part in the construction boom, it has become more challenging to create unique projects that will attract tenants.
Buildings that claim their own space will be the ones to succeed in an increasingly crowded market, according to Aaron Galvin, chief executive officer and co-founder of Luxury Living Chicago, a boutique luxury brokerage firm. "This really starts with developing an authentic brand, identity and design informed by the surrounding neighborhood and target demographic."
Midwest multifamily experts have identified several strategies that developers will use in the coming year to create those brands. Amenities, for example, always define new rental communities. But in 2018, rather than cramming in every service or feature they can think of, look for developers to carefully design amenity packages that reflect residents' lifestyles.
At Spoke, a new transit-oriented rental development in Chicago's River West neighborhood, the developers included curated spaces that allow residents to engage in a variety of interests and create their own mini experiences within the property. "Our renters are highly active, so a day at Spoke might mean hosting a dinner for 20 in our family room, letting your inner rock star out on the stage in our performance lounge or battling competitors from around the world in our gaming lounge," says Rob Bond, president of Bond Companies, co-developer of Spoke.
But different lifestyles call for a different set of options.
At The Residences of Wilmette, a five-story rental development in Wilmette, IL, with 75 well-appointed residences, the building's spa features chromotherapy technology, which uses colored lights to balance physical, emotional and spiritual energy. "As a new luxury rental offering near the large single-family homes along Chicago's North Shore, this building is drawing a more established renter," says Diana Pittro, executive vice president of RMK Management Corp., which manages the property. "For them, it's just as important to have spaces that encourage relaxation of the mind, body and spirit as it is to have stylish community rooms where they can entertain."
And with access to technology critical for today's mobile workforce, it's no surprise high-speed internet access recently ranked as one of the top five in-unit amenities, according to a survey by the National Multifamily Housing Council and Kingsley Associates.
Waterton, which has a portfolio of 14,000 apartments across the US, sees growing demand in 2018 for living spaces that can double as individual or collaborative workspaces. At The Citizen at Shirlington Village, a 404-unit rental community in Arlington, VA, the company plans to renovate the clubhouse to include individual work pods as well as communal areas with spaces designed for people to meet, socialize and collaborate.
"We're cognizant of how amenity space use has evolved, and that working from home is no longer limited to business centers," says Lela Cirjakovic, executive vice president of operations at Waterton. "With existing rental communities, we're redesigning and sometimes repurposing underutilized common areas so they can better accommodate work-from-home professionals and entrepreneurs."
The development team at Chicago-based Draper and Kramer, Inc. has begun retrofitting properties with tech features. As part of the firm's recent redevelopment of Wheaton Center, a 758-unit community in Wheaton, IL, it installed a fiber optic backbone to provide ultra-high-speed Wi-Fi throughout the common areas of the six-building community. "We still include traditional work-from-home amenities like Wi-Fi cafés and business centers, but for many renters, offerings they can't see – such as internet service – are just as important," says William Van Senus, senior vice president with Draper and Kramer.