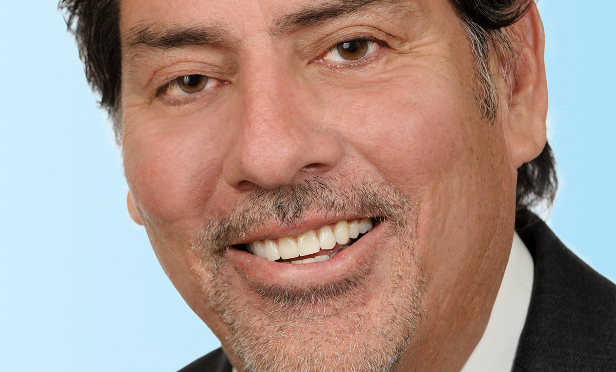 SAN DIEGO—Master-planned communities of size are a dying breed due to land constraints in San Diego, Colliers International broker David Santistevan tells GlobeSt.com. Santistevan and Gunder Creager of the firm's San Diego land team recently represented San Diego-based seller Mountain Glen Family LLC and Irvine-based buyer CalAtlantic Homes (which has an office in San Diego) in the sale of a 170-acre master-planned community site, Heritage Bluffs, in Del Sur at Carmel Valley Rd. and Dove Canyon Rd. here for $24.5 million. Heritage Bluffs comprises 171 single-family home lots as a part of the Del Sur Master Plan. The property features panoramic views with close proximity to community shopping, new school facilities and major transportation corridors.
Santistevan also tells GlobeSt.com that it took more than 20 years to get the Del Sur site that just sold approved. We sat down with him for an exclusive chat about this site and the current state of master-planned communities in general.
GlobeSt.com: What stands out for you about the Del Sur master-planned community?
Santistevan: Del Sur and Pacific Highlands Ranch are the best housing supply we have left in San Diego County. PHR is dominated by Pardee, and this one by CalAtlantic. Master-planned communities are basically done except for Otay Ranch. It's over, so this is kind of an end of an era in a way. You don't see thousands of units of projects. It had to do with urban sprawl. East County is built out to the 78 corridor—I am involved in North City near San Marcos—it had to go infill. Everything's going to go infill. Like San Francisco and Chicago, there's only so much land available, so urban sprawling is over in most major US cities.
GlobeSt.com: How is the San Diego community viewing master-planned community development these days?
Santistevan: We get NIMBYism on everything. I've been involved is this project for more than 20 years, and this is how long it took to bring it to fruition. There were lawsuits—there always seem to be CEQA challenges and lawsuits. A huge senior community in Scripps Ranch on 60 acres took seven years start to finish because of CEQA lawsuits. That's just how long it takes. And in Scripps Ranch, that had the support of the community. This one is surrounded on three sides by Black Mountain Park, and it's hidden. Nobody showed up to oppose at the planning-group and city-council meetings, but it still takes that long to get an entitlement. A lawsuit from a neighbor took another six months. Everyone fights everything, which is why Measure B didn't stand a chance.
GlobeSt.com: What does it take for these communities to be successful?
Santistevan: Del Sur has award-wining architecture, amazing schools, great parks—they really did it right. It was approved in 1998, and that was part of Black Mountain. In 1997, people did go to the ballot box and vote for some communities on the 56 corridor and Black Mountain Ranch and Del Sur. We were coming out of a recession, and we were able to get all the environmental groups on board before the vote, but it was kind of beside the point.
Master-planned communities are wonderful if done right. This one will have a senior site, a church, segmented areas, affordable housing, the choice of small lot or large lot, etc.—something for everyone. When you have different price points, but they're done right, it's phenomenal. Irvine Ranch is doing right—Orange County looks so pristine and perfect—but we don't have the ability to do that anymore. We're down to a few big projects in this town, and then we're going infill. They're going to tear down a Sharp facility and build residential units; that's the way it has to be.
GlobeSt.com: What else should our readers know about this transaction?
Santistevan: This property was also planned well because it had a big affordable requirement. There is a town center, which made a lot of sense, where you can walk to shopping and everything. It's on a peninsula, far away from amenities, so they really planned it well. CalAtlantic does a great job of playing in the dirt, and they are a wonderful master-planned developer—one of the best ones we have.