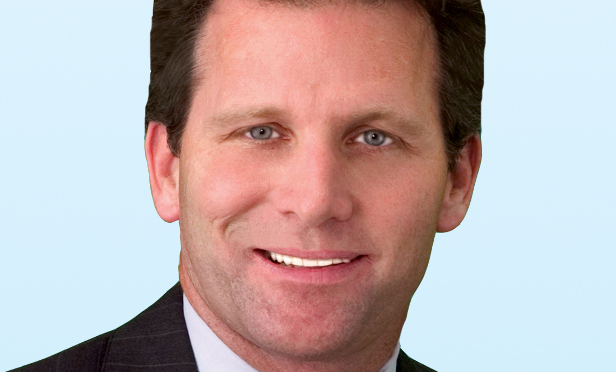 SAN DIEGO—No longer a one-trick pony focused on the golf industry, North County has diversified, plus its location is ideal for decision-makers and workers as far north as Temecula, Colliers International SVP Ted Cuthbert tells GlobeSt.com. According to the firm's Q4 San Diego industrial report, which included a special focus on North County, this submarket is the epicenter of industrial/R&D development in the region, with 409,077 square feet under construction.
In addition, the report revealed that the overall San Diego industrial/R&D vacancy rate, at 4.7%, is the lowest year-end rate in two decades; 1.3 million square feet of the new space was completed in 2016, more than the past three years combined; and asking rental rates are at an all-time high for triple-net industrial space at $1.03 per square foot per month—with North County rates rising faster than the entire county.
We spoke with Cuthbert about what's driving industrial/R&D occupancy and construction in this submarket and what the future holds.
GlobeSt.com: What is driving occupancy in the North County industrial markets?
Cuthbert: The vacancy rate in San Diego County is at historic lows, and what we've seen is that North County has the last developable land for spec or build-to-suit space. I've been doing this for 30 years now, and this is the third cycle we've been in during that time. We're seeing spec building and rental rates rising and tenants demanding higher-quality, more functional space. They're upgrading.
GlobeSt.com: What makes this region unique in comparison to other San Diego industrial submarkets?
Cuthbert: The fact that there's still some land to develop. I've sold land from as far south as Kearny Mesa to as far north as Temecula, and there's no land available in any of those markets except for eastern Poway. Oceanside still has some land, 25 acres at max. We didn't have any spec development for a number of years because of the recession—after 2007/2008, it pretty much dried up. Then, businesses started to come back, and vacancy is now low, which spurs development.
The central market just doesn't have it anymore. Every building I've had my developers build in Poway has been preleased before construction. Developers build to generations to come, with 28-foot to 32-foot clear heights, ESFR sprinklers and multiple docks. They're not cramming sites. There's multiple trailer parking. Developers for the long term are doing really well.
We always used to say that at some point tenants will look countywide, but that never really happened because they had so many choices. It's unique to have one tenant look at two different markets. In North County, with the coast and Rancho Santa Fe, Encinitas and Carlsbad for decision-makers and workers in Vista, San Marcos and Temecula, it's easier to commute to North County than central San Diego or Downtown. Also, who wouldn't want to be in North County? It has a good vibe, and the City of Carlsbad is one of the more proactive and best cities to deal with; they get business.
GlobeSt.com: Where do you see industrial construction heading in the next year or two?
Cuthbert: I still have Carlsbad Oaks North, which has a number of acres to build, but what developers who have already faced this in L.A. and Orange County have said is to work a little harder, open our eyes and look at redevelopment opportunities. In a good location, the building can be scraped. It's almost at $100 a foot if you scrape, so if you can buy a building for $120 per square foot, that's almost at land prices, and land infill will hit San Diego eventually. The most central and easy-access locations will be repurposed and scraped. San Diego, unlike Arizona, is constrained in its borders. We're pretty defined. Temecula is a boom-or-bust town, in my opinion—when everything else is tight, development starts to increase there. but with no more land, this will start to stabilize, and companies will move out to Perris.
GlobeSt.com: What else should our readers take away from your Q4 report?
Cuthbert: We have a situation of high rents, low vacancy and spec development has come back. We're also not tied into one industry. Carlsbad used to be all golf, but now there's biotech in there. North Count has certainly branched out from a one-trick pony. It's diversified, which has really helped. Carlsbad is the most over-brokered market because people want to be there.