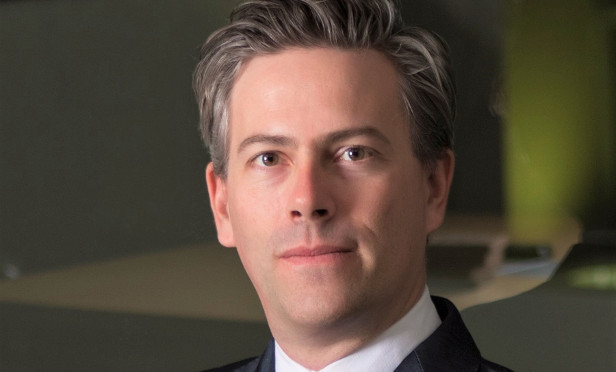 SAN DIEGO—While the industrial real estate sector is showing no signs of slowing, given how rapidly the market is expanding, some observers are looking for a peak, Crosbie Gliner Schiffman Southard & Swanson LLP's newest partner Michael Cato tells GlobeSt.com.
Cato is a San Diego real estate and finance attorney who represents both local and national real estate developers, owners and investors. Previously a partner at Solomon Ward Seidenwurm & Smith LLP, he specializes in the buying, selling, leasing and financing of commercial properties in the industrial, office, retail and multifamily sectors and has carved out a niche for himself in the industrial leasing sector.
We sat down with Cato for a chat about the industrial sector and how it differs from other sectors of the industry.
GlobeSt.com: How would you describe the current state of industrial real estate?
Cato: It is no secret that the industrial sector is on a white-hot growth streak fueled by a surge in e-commerce. Recent data shows that online sales topped $300 billion last year and are expected to reach $523 billion in the next few years. That growth, combined with the continued evolution of the supply-chain landscape, has created strong competition for distribution/fulfillment facilities, leaving the industrial-leasing market extraordinarily tight with record-low vacancy rates. After a long period of flat rates in the post-recession years, leasing rates are climbing, and developers are busy meeting demand for e-commerce fulfillment centers, most spanning hundreds of thousands of square feet.
Yet, the sector's growth is multifaceted—in addition to demand for e-commerce distribution centers, industrial is seeing an increase in facilities for manufacturing, data centers, marijuana cultivation, more industrial hydro- and aquaponic farming and the implementation of sustainable heating and cooling technology. Driven largely by automation and overshadowed by the e-commerce boom, the growth in manufacturing may be the untold story in current industrial real estate trends.
Because of record levels of demand, new buildings are often leased before they are complete, and many industrial spaces currently on the market have multiple tenants negotiating on them. As a result, commercial real estate professionals must be exceptionally savvy to compete.
GlobeSt.com: How does industrial leasing differ from other industries?
Cato: Commercial real estate is often divided into three broad categories: office, industrial and retail. As with office and retail, location is vital for industrial users, and changes to the economy have had profound impacts on all aspects of the market. The disruptive force of e-commerce, which has put traditional retailers and shopping malls under strain, has made distribution and fulfillment centers more important than ever, and the continued migration of data and software to the cloud requires an ever-expanding data center footprint.
The specific use of a property is key in industrial leasing. Manufacturing uses often require special permits, and in some cases an industrial property owner may want to take proactive steps to ensure that the property can continue to be used for manufacturing and other uses in the future. That is a particular concern in areas that have traditionally been home to manufacturing and other industrial uses, but are now seeing interest from mixed-use developers.
Industrial tenants typically require more space than office or retail tenants, often incorporating both office and warehouse, manufacturing or other industrial uses into a single facility. In San Diego, the biotech and defense industries drive significant demand, with each tenant having unique requirements, ranging from lab space and clean rooms to strict security and privacy requirements. Similar uses tend to cluster into submarkets, where particular uses are permitted and specialized facilities are located.
GlobeSt.com: How long can the industrial boom last? Where are we in the cycle?
Cato: What goes up must come down. While the sector is showing no signs of slowing, given how rapidly the industrial real estate market is expanding, some observers are looking for a peak. As of now, however, supply is not keeping up with demand in many markets, and rental rates have continued to surge.
It is important to keep in mind that the industrial sector varies widely by market. Since bulk warehouses are used for distribution, proximity to major highway systems is crucial. To keep costs down while remaining close to customers and transportation hubs, companies are gravitating toward secondary markets such as Denver and Phoenix.
GlobeSt.com: What are the challenges in industrial leasing?
Cato: As previously discussed, space is very tight in industrial markets—and the challenge is to understand the varying needs and motivations of both landlords and tenants and find the optimum solution that meet everyone's expectations.
Despite the pressure to complete negotiations in a fast-paced market, it is vital that industrial property owners pay attention to the unique aspects of a particular deal, including:
Whether hazardous materials will be used in the facility, and if so, what safeguards need to be established?
Will any special licenses or permits be required?
Are any specialized improvements to the facility required?
Does the tenant's use require any unique repair and maintenance provisions?
The surge in newer sectors such as marijuana cultivation and hydroponic farming also present fresh challenges. While a growing number of states are legalizing marijuana for medical and recreational use, and significant capital is flowing into the industry, marijuana remains a controlled substance under federal law. Any property owner that permits a tenant to cultivate or sell marijuana takes on unique risks, ranging from breach of loan covenants and insurance coverage problems to security issues, tenant credit-risk issues and even seizure of the landlord's real property in connection with a federal enforcement action.
Controlled environment agriculture (soil-less farming, indoor farming, vertical farming, or hydroponics) is also seeing growth over the last few years outside of the marijuana industry, and this could lead to continued changes in the market as new types of producers seek to get closer to population centers or existing under-served areas. The first agricultural lease I ever negotiated was for a proposed vertical farm for an unused industrial parcel in an urban environment.
The only certainty is change. We live in a period of rapid technological and economic transformation, and many of the changes that are seamless for end-users will play out on the ground in the industrial-property sector. It is impossible to predict exactly what the industrial leasing market will look like in a few years, but we know that it will be different from the market today.