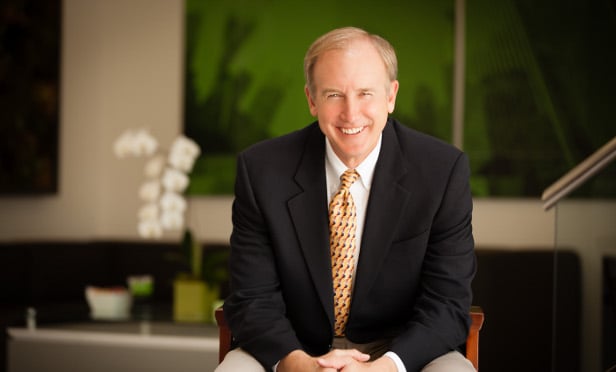 IRVINE, CA—Eric Paulsen has joined Cushman & Wakefield as managing principal of the brokerage firm's Orange County and Inland Empire offices, based in the firm's Irvine, CA, office. Paulsen will provide leadership and help oversee strategic focus, growth and talent management for the company's offices in Irvine; Ontario, CA; and Diamond Bar, CA.
Paulsen tells GlobeSt.com his primary goal will be to support the firm's professionals in Orange County and the Inland Empire with additional resources and product lines and to fill any appropriate functional gaps. "The second main goal of mine will be to grow and enhance the presence of Cushman & Wakefield through ongoing talent recruitment and M&A activity and to continue to solidify our position as a market leader in these important Southern California markets."
The real estate veteran, who has 30 years of experience and leadership in real estate and related business, was most recently with Ten-X Commercial, formerly Auction.com. In 2012, Paulsen had been engaged as co-CEO to form Auction.com Commercial, a startup venture between LNR Property and Auction.com, focused on transacting loan and commercial-asset sales utilizing Auction.com's online-based auction platform. In 2013, Auction.com Commercial was rolled into Auction.com, where Paulsen continued his responsibilities of running the commercial division as EVP/general manager. In this role, he oversaw 125 employees and generated revenue in excess of $115 million. The firm rebranded as Ten-X in early 2016, when Paulsen took on the role of executive managing director.
Paulsen had been a high-profile executive at Ten-X, speaking to GlobeSt.com at length in recent months about personal space returning to the office setting, preparing for driverless cars and game-changers and trends in CRE. He also served earlier this year as MC of the SPIRE awards, CREW OC's annual event for honoring excellence in the Orange County CRE industry.
In his new role with C&W, Paulsen will report to Andrew McDonald, regional managing principal and executive managing director of the firm's in Greater Los Angeles and Orange County. In a prepared statement, McDonald said the firm "exercised patience in the hiring of this role to identify the right leader" and that Paulsen "possesses exceptional qualifications including significant transaction operations, leadership and management experience as well as his unique perspective and diverse background working with complex business-development solutions associated with real estate."
McDonald also said Paulsen's strong track record of performance with institutional and private organizations will be an asset to the company. And he acknowledged C&W's appreciation to Phil Lombardo, vice chairman, who previously served as managing principal of the firm's Inland Empire offices since early 2007.