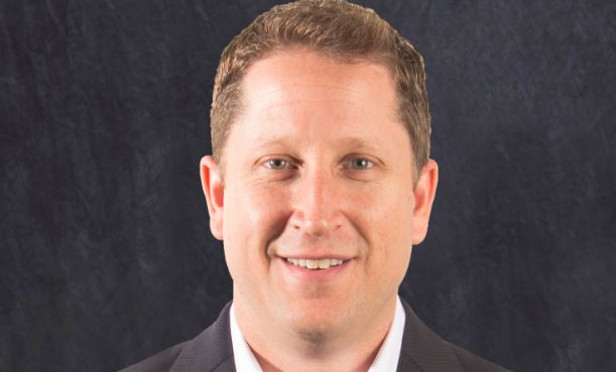 IRVINE, CA—Price appreciation, higher loan-to-value and borrowers taking on greater amounts of debt are some trends to watch out for in the housing realm, Auction.com's SVP, foreclosure, Steve Price tells GlobeSt.com. As we recently reported, Price was recently hired by the firm to lead its integrated third-party-sales program, which provides a marketing, educational, training and auction disposition service for sellers intending to sell properties in default at foreclosure sales. We spoke with him about his role with the firm, how he views the foreclosure arena and what he sees coming down the pike.
GlobeSt.com: What are your goals in your new role with Auction.com?
Price: I look forward to expanding the success we've achieved in executing property sales on a local level within additional counties around the country. At its core, real estate operates on a localized level, and buyers and sellers working in every market deserve the efficiency and results that Auction.com delivers. To date, we are witnessing great success in the more than 3,100 counties we serve and look forward to carrying this momentum as we continue deepening our reach nationwide.
GlobeSt.com: How do you view the foreclosure arena as it stands today as compared to the peak of the financial crisis?
Price: Back in 2007, delinquencies in residential portfolios rose from the 3% to 4% range to more than 10% of all loans in the wake of the financial crisis. This impact was also felt in the commercial sector as confidence to purchase these types of assets was muted. Today, we're witnessing the last of the foreclosure-crisis assets funneling through our marketplace. On a national level, we see a normalized foreclosure environment with volumes that are much closer to those we experienced pre-crisis. While we do expect foreclosures to fluctuate within each market, we are confident these shifts we remain within the range of a normalized environment just as we saw in the years preceding the recession.
GlobeSt.com: What do you see coming down the pike in the foreclosure realm?
Price: The real estate market has been improving, and indicators are showing that foreclosures will remain low, but there are some trends to which it is worth paying attention.
First, we have seen considerable price appreciation across the country over the past several years. While this is good news for homeowners, there are some markets where these increases are not sustainable and may pose challenges for homeowners in the future. Second, while underwriting standards remain tight, we are also seeing higher loan-to-value lending take place as a result of the aforementioned home-price appreciation.
Lastly, borrowers are qualifying for and taking on greater amounts of debt. Under normal circumstances, servicing their debt loads is feasible. However, any pressure on their financial situation can leave them ill prepared for an emergency, such as needing to sell a home quickly or job loss. From our perspective, the market has returned to normal, but even a normal market bears risk for its participants and those who rely on local consumer confidence to support the assets and businesses they maintain in those markets.
GlobeSt.com: What else should our readers know about foreclosures today?
Price: Foreclosure continues to become a better understood process by an ever-growing group of investors looking to deploy capital, generate returns and stabilize neighborhoods in the process.
Foreclosure timelines were elongated during the downturn and for much of the recovery, more so in judicial foreclosure states. Having worked through the vast majority of distressed assets from crisis-era vintages, the process is now taking less time.
Some states are making it a legal requirement that the foreclosure process is handled in a timely manner. Ohio, for instance, has modified its foreclosure laws, making it easier to bring foreclosure assets to sale online rather than going through the traditional courthouse process. Auction.com has pioneered and championed online residential auctions, and we are encouraged by the changes made in Ohio and future changes to come in other states.
In the last decade, many experienced first-hand the power of Auction.com's marketplace to sell properties more quickly at market prices. With Auction.com's marketing abilities, buyers find it easier to locate the assets they need, while sellers gain confidence in the ability of the marketplace to sell their assets. We're very proud of the role we are playing in stabilizing neighborhoods by quickly turning foreclosed houses into homes, and we believe this is the blueprint for the future.