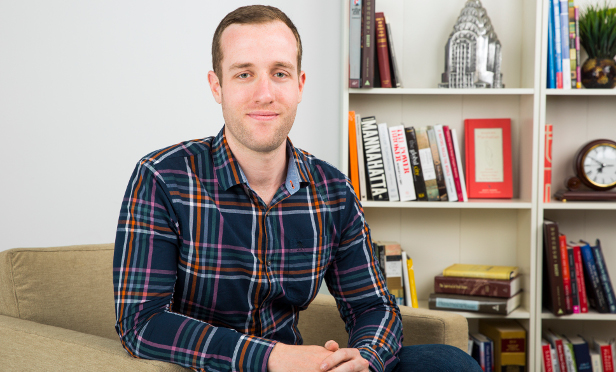 SAN DIEGO—While San Diego's strong economy has shown recent signs of slipping, its industrial prospects remain among the brightest in the country, according to a recent report from Ten-X. The report ranks the region as one of the five top markets in the country in which investors should consider buying industrial assets.
"While the whole Western region is benefiting from heightened trade and distribution activity, San Diego stood out, in particular, due to its potential for future growth in rents and NOIs," Matthew Schreck, quantitative strategist for Ten-X, tells GlobeSt.com. He says his firm expects San Diego industrial vacancies to decline through 2018, which will drive solid rent growth. "We're also predicting a modest pullback in absorption, vacancies and rents amidst our downturn scenario in 2019-2020. During this period, San Diego has a better outlook than Orange County, partly due to the fact that Orange County vacancies are already very tight (2.8% in Orange County as opposed to 6% in San Diego)."
As we recently reported, local investors are looking outside of the San Diego market for higher-risk/higher-return investment opportunities, particularly in high-job-growth markets like Seattle, Austin, Denver and Phoenix, Scott Peterson, senior VP, debt and structured finance, for CBRE Capital Markets, told us. According to a recent report from CBRE Research, prices in the region were up for most property types, despite a slower-than-average half in sales volume and properties sold. Sales volume should rebound, since several major properties went on the market in the first half and are expected to close by year-end.
Ten-X gives several reasons for San Diego's high ranking. Industrial vacancies are currently near 6%—a low for the current cycle and significantly below national levels. Rent growth hit a cycle-high 2.8% in 2016 and should continue to increase through 2018 as the local supply pipeline remains manageable. While an expected downturn in 2019-20 would cause vacancies to rise and rent growth to contract, NOI growth should nevertheless average 2.5% annually through 2021.
From an economic perspective, the report also points out that after several years of above-average performance, the city's job growth is now tracking well behind the US pace. Unemployment has held above the national average, while population growth slowed 0.8% in 2016.
The other markets in the top-five best for buying industrial properties are Los Angeles; Nashville; Portland, OR; and Sacramento. Notably, four out of the top-five "buy" markets are in the Western region, with Southern California in particular benefiting from trade flows with China and Trans-Pacific commerce. However, the report cautions that the current political environment casts some uncertainty over the region's recent trade benefits.
Ten-X also named the top-five best markets for selling industrial assets, which included Dallas, Baltimore, San Antonio, Suburban Maryland and Columbus, OH. While many of these markets boast solid economies and currently healthy industrial sectors, large supply pipelines and other factors leave them exceptionally vulnerable in the event of an economic downturn.