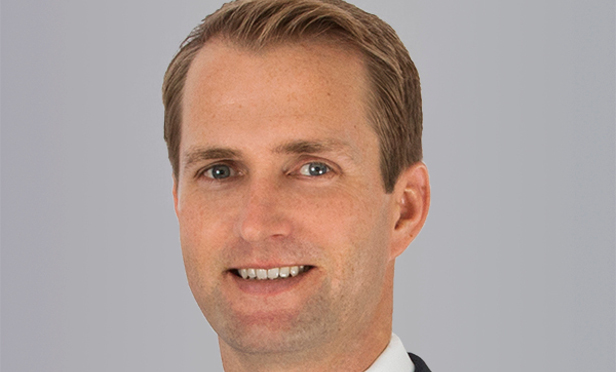 SAN DIEGO—Supply and demand are still heavily weighted in the landlord's favor and there's very little speculative construction in the pipeline, so the decreasing medical-office rents the San Diego market saw in Q3 are likely just a temporary stall, Travis Ives, senior director of the healthcare practice group at Cushman & Wakefield, tells GlobeSt.com.
According to a recent report from the firm, the average asking rent countywide did not change from last quarter, following seven consecutive quarters of increases prior. While this will come as a welcome change to medical practices, many of whom are finding it increasingly difficult to manage increasing expenses in the face of shrinking insurance reimbursements, should medical-office owners and investors be concerned?
"I'm not predicting a turn in medical rents, but the recent quarter was the first in many quarters where we did not see an increase in the average asking rate countywide," says Ives. He adds that he doesn't expect the cooling-off period to last long.
With regard to the federal healthcare bill, Ives says uncertainty has been the one constant since the original passage of the Affordance Care Act in 2010, "but the one certainty is that consolidation amongst providers seems inevitable in order to reduce costs while maintaining quality and access." He says this will mean few medical tenants in the market, but the spaces they occupy will likely be larger.
With regard to construction, low vacancy and steadily increasing rents have San Diego poised for new medical-office development, says Ives. "Investors and developers should be looking for opportunities to build new product or reposition failed projects in select markets throughout the county."
As we reported in September, the UTC submarket has by far the highest concentration of physicians in the county, while the entire 78 Corridor has had a disproportionately high amount of new medical-office development, JLL SVP Chris Ross told us. According to the firm's Q2 medical-office report for the San Diego region, the four submarkets with the lowest vacancy rates are Kearny Mesa (4.1%), East County (5.0%), South County (5.7%) and Uptown/Hillcrest (6.2%), mainly due to next-to-nil development of multi-tenant medical-office product in these communities over the past 10 years.
The report also revealed that 2017 will likely come to a close with record-setting medical-office investment metrics across the board in sales volume, cap rate and price per square foot. Moreover, 10 years ago, there were only three or four MOB owners that were institutional, multi-market players that specialized in healthcare, whereas today at least a dozen of these firms own healthcare real estate in San Diego County. Welltower, Ventas, CNL, Anchor, Carlisle, Northstar, ARC and Virtus have all acquired medical buildings recently, and nearly every other household name wants to join the party.
As far as leasing goes, JLL's Q2 report showed that most of the leasing activity was coming from three-to-six-physician practices since a higher percentage of doctors coming out of school or residency are either joining large systems or existing practices. The San Diego County medical-office market saw net absorption of 106,986 square feet over the previous 12 months, which represents approximately 10% of the county's available space being absorbed, and overall vacancy was down to 6.8% at that time.
According to C&W's Q3 report, the two submarkets with large quarterly rental rate increases were the I-15 Corridor and East County submarkets, with increases of $0.11 per square foot or 3% and $0.10 per square foot or 5%, respectively. Vacancy remained relatively unchanged throughout the market. With year-to-date absorption at less than 40% of the past 2 years' average total, San Diego is unlikely to see another record year of positive absorption, in part due to the lack of quality vacant space remaining in most areas, which is inhibiting leasing activity.
The Mid-City submarket experienced the bulk of the positive absorption in the third quarter, with 13,676 square feet of space taken off the market. This brings the vacancy rate for that submarket back under 8%, supporting the highest asking rents countywide of $3.94 per square foot.