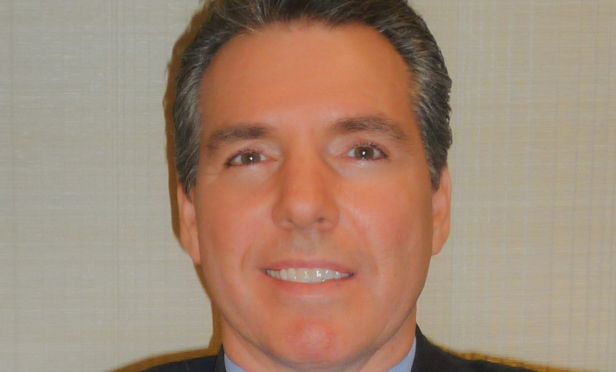 IRVINE, CA—Tax reform, job growth and Airbnb all play a role in how the hotel industry will fare in 2018. While travel figures are up and the economy is strong overall, rising interest rates and uncertainty out of Washington, DC, present potential headwinds for the sector next year, and owners and operators need to focus on the ways their properties excel over short-term rentals. GlobeSt.com spoke with Anthony Falor, managing director of Ten-X Commercial's national hospitality group, about how he expects these factors to play out.
GlobeSt.com: Foreign travel figures were up early this year, and the economy is strong overall. Are these factors combining to drive an increase in hotel investment?
Falor: International currencies have strengthened in comparison to the dollar, making the US an increasingly attractive travel destination. In turn, we've seen an increase in tourism, and we expect occupancy to peak in 2018 at approximately 72.6% nationally—a historic high. That said, we are still seeing some room-supply concerns in markets such as New York; Charlotte, NC; Seattle; and Denver, and the development pipeline shows that we are likely to see an 8% surge in national supply by 2020.
In coming years, we expect the marketplace to digest the new supply, with occupancy easing to the low 70% range. However, this should not be cause for alarm. We will be coming off a historically high level of occupancy, and these slightly depressed figures are actually quite healthy. In the medium term, national occupancy will likely settle around 68% to 69%.
What's most important to note is that global investors are still seeing great opportunity and safety in US real estate, with hospitality being one of the major investment sectors.
GlobeSt.com: With potential interest-rate increases on the table and some uncertainty out of Washington, DC, what regulatory and economic factors do you expect to influence the hotel sector in the coming years?
Falor: The hospitality sector has always been the bellwether of the economy—hotels go into economic cycles first and emerge from them first. As mentioned, 2018 looks like it will be a peak for the lodging industry, but as long as certain factors hold, we should enjoy a period of equilibrium following this peak. Economic factors that benefit the hotel sector include near-record-low unemployment, strong job growth and increased labor-force participation, as well as continued Baby-Boomer and Millennial travel spends.
Tax reform, if it occurs, would be a big boom to the hotel industry since more disposable income in Americans' pockets will lead to more travel and hotel stays. Furthermore, lower taxes for hotel owners will spur new development and new employment opportunities, completing the cycle.
On the regulatory front, local governments around the country are getting smart about regulating short-term rentals, which the industry has termed "illegal hotels." For instance, in Southern California and in other major cities around the country, municipal governments now understand that short-term rentals are causing substantial impacts to tax revenue and are implementing policies to address this.
GlobeSt.com: There has been some talk about Airbnb and similar services "replacing" traditional hotels. Do most people within the hospitality industry see Airbnb as a legitimate threat?
Falor: The hotel industry does view this as a legitimate threat, but the outlook has not been as doom-and-gloom as it was in the past. As we noted before, we've turned a corner, and more government municipalities see that there are serious tax implications with short-term rentals. They also recognize that it's more than taxes—there are serious safety and security concerns as well. Regulations need to address not just visitor safety, but security for existing residents as well. Because these concerns are now being acknowledged, more investors are confident that standards will be put into place to ensure a level playing field.
GlobeSt.com: What other notable trends are you seeing in the hospitality sector?
Falor: A fascinating trend that I see continuing is the segmentation of the market into an increasing number of experience-driven sub-brands. Hotel companies are creating specific brands to hone in on very specific trends and types of travelers. For example, Marriott International's acquisition of Starwood Hotels & Resorts Worldwide Inc. created the largest hotel company in the world with a number of distinct sub-brands such as Le Meridien, AC Hotels, Moxy, and all the way down to Fairfield Inn. Hilton Hotels' brand portfolio also offers choices that cater to distinct travel expectations and experiences as well. In short, these large hotel companies now have brand portfolios that cater to almost every niche type of travel experience.
However, I do see a potential challenge for owners of existing hotels since all these brands share the same awards travel system, national marketing and reservation platform. Brands that previously relied on loyalty travel might see decreased revenues as travelers select more niche hotel brands that now accept their rewards program.
The good news for Ten-X Commercial is that we are now closing out another strong year of hospitality transactions in markets across the country. We're seeing so much traction because a growing number of investors are recognizing the Ten-X Commercial platform as the most effective way to transact real estate. Between our global reach, a standardized transaction format and the ability for investors to curate their own markets, Ten-X is resonating with buyers, brokers and sellers of hotel properties.