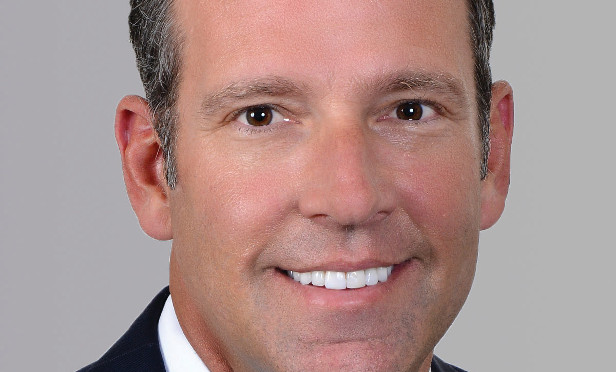 IRVINE, CA—Last-mile industrial is bringing new life to outmoded facilities that are well located, and rent spreads between classes are expected to continue tightening as more last-mile users target these spaces, Cushman & Wakefield's executive managing director, industrial capital markets, Jeff Chiate tells GlobeSt.com.
According to a recent report from the firm, the strong demand generated by e-commerce has put significant upward pressure on rental rates for both class-A and -B assets. As the e-commerce industry continues to explode, companies are intently focused on getting the product to the consumer quickly and efficiently via the "last mile"—which will remain a primary generator of demand ahead. As a result, well-located class-B properties, which five years ago may have been considered obsolete, are now highly sought-after spaces in the infill Orange County markets.
The report also states that with increased and emerging demand drivers, class-B rents are up 58.7% from their low point in 2010, compared to class-A's growth of 54%. Rents will continue to rise in 2018. For e-commerce users, industrial space needs are less about the cost of occupying the real estate and more about transportation costs.
We spoke with Chiate about how rents are changing in these facilities and any ripple effect this might have on CRE.
GlobeSt.com: What is happening to rents for these otherwise-obsolete facilities?
Chiate: Rents in Orange County have grown dramatically in sought-after last-mile locations for well-located class-B/C industrial buildings equipped with large yards. Rent spreads are currently 10% between class-A and -B/C buildings, whereas just two years ago spreads for these same classes were as much as 30% to 40%. We expect these rent spreads to continue to tighten as more last-mile users target these spaces.
GlobeSt.com: How is this trend affecting the other real estate near these properties?
Chiate: Aside from perhaps improved submarket statistics, there really has not been much direct impact yet on other properties located near these last-mile facilities.
GlobeSt.com: What further effects will the demand for last-mile facilities have on commercial real estate? Chiate: The last-mile phenomenon will continue to push already inflated values in the most sought-after infill markets. This push to last-mile is expected to continue into the foreseeable future as many other players try to catch up with Amazon.
GlobeSt.com: What else should Orange County investors take away from this report? Chiate: Retail demographics are driving many of these last-mile decisions. Historically, industrial buildings have been valued based on primary characteristics such as clear height, fire-sprinkler calculations and loading capability. Today, geography near affluent population base has fast-become the key component, along with excess land for parking for these last-mile users.
We expect continued strong interest from both users and investors in locations that can quickly access the strong demographics in the infill markets.