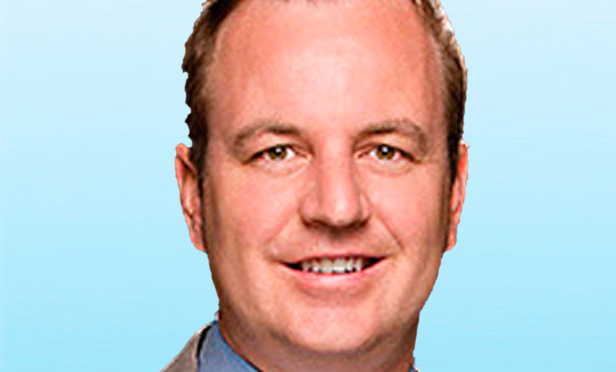 LOS ANGELES—From fast changes in market dynamics to finding fulfillment centers that can satisfy same-day and one-hour delivery, industrial users have their work cut out for them, Colliers International executives tell GlobeSt.com. The firm recently hired Gregg Healy as executive managing director of supply-chain and logistics consulting to provide consulting services in the areas of distribution-network analysis, site selection and facility design, in addition to representing Colliers as a thought leader.
Healy brings 20 years of industry expertise to his new role. Prior to joining Colliers, he was the founder and president of Smart Turn Logistics, a supply-chain consulting firm and third-party logistics provider servicing clients in the medical, apparel, food and consumer-good sectors for both B2B and e-commerce solutions. Before that, he served as VP of Komyo America /Honda Logistics for more than 10 years, presiding over operations, finance and human resources and supporting more than 2 million square feet of American Honda's service-part distribution in North America. Healy has the distinction of being named as the youngest and first non-Japanese employee appointed to the board of directors of Komyo America, as well as a founding board member of its Mexican subsidiary. Additionally, he served on the Honda Logistics North America Executive Steering Committee, developing long-term network strategy for other Honda affiliates in North America and the U.K.
We spoke exclusively with Healy about his new role and, in addition to Colliers' executive managing director of strategy and innovation Chris Zlocki and national director of industrial, USA, Dwight Hotchkiss, about some of the logistics issues industrial users are facing today.
GlobeSt.com: Gregg, what are your goals in your new post with Colliers?
Healy: My role is the tip of the spear when it comes to business development. Colliers is a solution-based organization, and my primary objective is to engage with people by looking at not only real estate strategy, but also supply-chain and business strategy, which are closely tied with real estate, and come up with a long-term versus short-term solution for them.
GlobeSt.com: What are the main challenges regarding logistics that industrial users are facing today?
Healy: The largest challenge for industrial users today is the fast change in market dynamics. For example, building heights are getting taller faster—the former standard of 32-foot clear heights is now 42-foot clear heights in buildings. The internal structures needed are changing, too—there's an increase in power requirements in buildings due to automation. They are also challenged with finding labor to support these operations. Also, capacity is an issue because there's not a lot of available space right now.
Hotchkiss: One big challenge is finding a fulfillment center or centers that can satisfy same-day and one-hour delivery. Although there has been a surge in new development to satisfy this ever-growing demand, the urban areas have a shortage of buildings or land for new development.
GlobeSt.com: What supply-chain issues come up for users that real estate can help resolve?
Zlocki: Since real estate is a large cost component for any of the companies we are advising in this sector, providing alternative scenarios that give direction to our clients on procuring the optimal locations that seek to balance capital expenditure and operating-expense options and minimize their overhead, while not compromising their customer service levels, is crucial.
GlobeSt.com: As industrial space becomes even scarcer, what are real estate companies like yours doing to help users find space?
Zlocki: We are first seeking to understand their business model and help them find the most efficient and economical strategies that align to their core locations to support their internal and external clients.
GlobeSt.com: What else should our readers know about logistics and supply-chain issues?
Zlocki: The world will be changing dramatically as we continue to integrate all parts of the product value chain, from point-of-sale to manufacturing and materials supply. As the Internet of Things continues to evolve, as well as artificial intelligence and machine learning, opportunities to increase productivity will continue to challenge how and where a company should allocate its footprint to maximize benefits to consumers and reduce costs. The models will continue to evolve, and being on the forefront of these changes will help define solutions for our clients to drive lower costs and increase shareholder value.
Healy: The quickly changing environment in supply chain is closely linked to globalization. It's about trade. Potential tariffs or supply restrictions will impact supply chain. Discussions regarding trade could lower the tax rate for businesses, which could foster investment for equipment. Also, an increase in infrastructure spending throughout the US would be a great thing; it's linked to increases in GDP, which is very good. It gives us a competitive advantage in supply chain to other countries and lower logistics costs compared to China.
Some of the challenges that come with this administration include potential changes to our immigration policy, which could hurt retailers, possibly placing inflationary pressures that could be pushed onto end users and consumers. Protectionism on trade policies also could impact supply chain and real estate. For example, a tariff of 35% on Chinese tires could cost the US market $1.1 billion in additional cost but only save about 1,200 jobs. The other thing is that 28% of our GDP is associated with trade—this is growing—and supply chain is an opportunity for us to have a competitive advantage. Colliers is investing in this to give clients tools to provide value for them. We are striving to make ourselves optimized in our supply chain.
Also regarding trade, if there are changes to NAFTA, it could impact US jobs. The pattern we see in supply chain is that companies first look to offshore for supply chain, then they nearshore as their strategy becomes redefined.
Ultimately, all this political change could promote optimization of the supply chain. Looking at manufacturing versus distribution costs, internal or 3PL, will drive companies to optimize their supply chain and maybe even move Chinese manufacturing to the US. Colliers' objective is to become a liaison and provide our market knowledge of real estate and supply chain—marrying the two to provide complete solutions for clients.