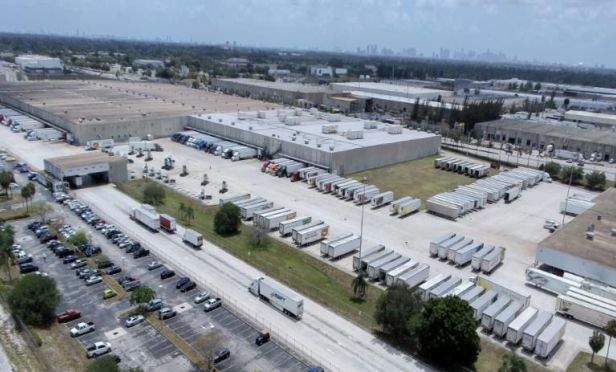 MIAMI—Industrial is one of the hottest assets in the country and Florida is no exception. Providing the perfect trifecta of benefits—people, access and inventory—investors and tenants have taken notice. That's according to Cushman & Wakefield Research's Florida Industrial Evolution report.
CushWake Research analysts Kathleen Krilanovich and Michelle McMurray authored the report. The duo's assessment details positive industrial construction trends in Florida's major markets—Tampa Bay, Miami, Orlando, Jacksonville, Broward County and Palm Beach County.
"With nearly every major market performing at or better than pre-recession levels, Florida is a prime location for new construction and tenant expansion," Krilanovich tells GlobeSt.com. "Economic expansion, job growth and an influx of new people into the state contribute to increases in consumer spending and support the underlying demand for industrial space in Florida."
Industrial fundamentals across the state improved significantly during the current real estate cycle. Statewide occupancy rose to 95.1% and demand stayed steady as tenants absorbed over 3.7 million square feet of space year-to-date. Rental rates slightly declined year-over-year, due in part to the lack of quality space that remains on the market.
As demand reached new heights, developers showed confidence in breaking ground on a number of industrial spec projects, a majority of which are slated for completion in 2017. McMurray tells GlobeSt.com, "For the first time since 2009, spec construction drove the bulk of activity with spec activity outweighing build-to-suits in five out of six major markets."
Executive director Christopher Thomson has seen significant growth in the amount of speculative industrial construction in Palm Beach County. "The current batch of new product has been the only significant new spec product delivered since the Great Recession in Palm Beach County," Thomson tells GlobeSt.com. "A strong residential building market is helping to fuel the Palm Beach County industrial market."
Thomson also noted that demand for modern industrial assets is outpacing demand for existing product. As the Palm Beach County industrial market continues to mature, he says, it is harder for local owners to compete with the national developers for tenants.
Director David Perez has witnessed similar trends in Central Florida, where all of the nearly 1 million square feet of industrial space currently under construction is speculative. "We are seeing significant development across markets that have historically not seen speculatively built Class A product," he tells GlobeSt.com. "This is contributing to a 360-degree industrial market with more geographically dispersed clusters, a shift that poses an interesting test to the Orlando market and may signal a fundamental evolution of how this market operates."
According to Perez, demand for new product is also driving the market for industrial land. He's also seeing a significant ascension of land pricing over the past 24 months, and says this particularly evident in the small- and medium-sized parcel trades.
One firm recently sold 1 million worth of industrial real estate in 60 days. Get all the details.