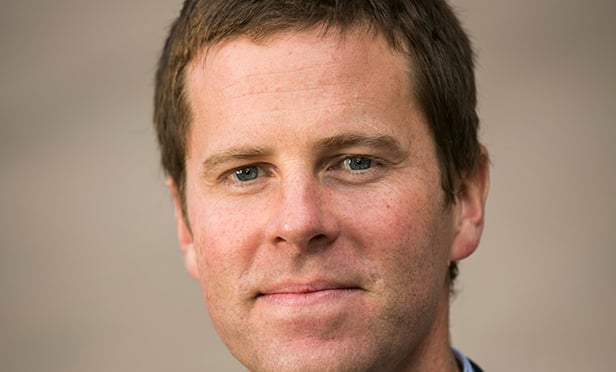 BROOKLYN, NY—We are just beginning to crack the surface of understanding how the indoor environment truly affects people, which is directly related to office productivity and tenant satisfaction, experts from NAIOP and the Global Workspace Association's (GWA) The Office Evolution conference tell GlobeSt.com. The collaboration brings together two organizations for one landmark event, exploring a diverse range of topics and trends related to the office sector, from flex space to well buildings to the future of financing, and will offer attendees unprecedented access to developers, space operators, providers and more.
Charlie Kuntz, managing director and innovation officer for Hines, and Dana Pillai, president of Delos Labs and executive director of Well Living Lab, will speak on the panel "Why Wellness Buildings Thrive—Not Just Survive" during The Office Evolution conference here Nov. 9-10. We chatted with them about how the indoor environment—including air quality, thermal comfort, light, acoustics, density and other factors—affects stress, sleep and well-being, and what developers and property owners need to know in order to provide an optimal indoor environment for tenants.
GlobeSt.com: What are the main ways that the indoor environment truly affects people?
Kuntz: We're just now getting to the bottom of that. Understanding how indoor environments impact the health and comfort of building occupants is invaluable. We know that high carbon dioxide and VOC levels create negative effects, we know that natural light can create positive effects, but we are now getting to a place where we can understand those affects along a spectrum. That information will allow us to optimize environments because we'll know where to focus.
Pillai: It's challenging to quantify the impact, but this is the mission we are taking on at the Well Living Lab. This human-centered platform allows us to study the direct effects of specific parameters of the indoor environment on health, well-being, comfort and performance in a controlled "real-world" setting. Our research allows us to not only validate the studies that are already out there, it also allows us to ask new questions. What's the optimal environment to increase performance and decrease stress? Those are the type of questions we are aiming to answer.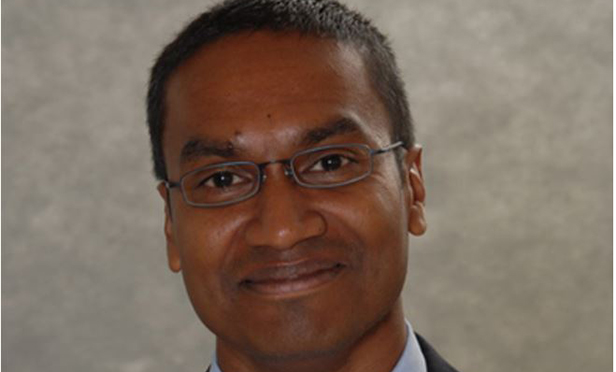 GlobeSt.com: What are the factors that developers and property owners need to know about in order to provide an optimal indoor environment for tenants?
Kuntz: There are tools available through building-management systems that allow property managers and building-level engineers to track temperature, air quality and other indicators on a regular basis. With the growing use of sensor technology, it's become substantially less expensive to track everything from the type of particulates in the air to acoustics, lighting, and more elements.
Pillai: Creating a high-performance building is good but creating a healthy building is better. When we think about whether a building is performing well, we think of sustainability, minimum consumption of resources and net-zero energy, for example. But what about the occupants and their performance? Parameters such as indoor air quality, lighting and thermal comfort are known to impact occupants' performance and should also be factored in the evaluation of the overall performance of a building.
GlobeSt.com: For developers and owners who are working with limited budgets, which factors are most important for them to focus on and which are less crucial?
Kuntz: Developers and owners may want to start paying more attention and reallocating budgeted dollars into understanding air quality in their spaces. Tenants are substantially more focused on the well-being and health of their employees and people than ever before, and with the increase in sensor technology and its affordability, our tenants will be able to get this information on their own. Being proactive and showing that you're committed to creating the right environment for your tenants creates trust.
Pillai: The answer to this is very contextual. Say you're an international company building two offices, one in New York and one in Beijing. Through smart design, you can help address the most relevant concerns for your employees in each context. Air pollution is more of a threat to the health of your employees in Beijing than in New York, so you would want to prioritize indoor air quality for that office. However, in Manhattan, acoustics and noise control might actually be what could really improve the productivity and performance of your employees.
GlobeSt.com: What else should our readers know about indoor environments and wellness?
Kuntz: This is a really exciting time as it relates to indoor environments because our ability to measure, track and make changes is becoming so much easier than ever before. It's exciting but it needs to be thoughtfully managed.
Pillai: A large portion of our health is determined by our social and physical environment. Hence, we need to stop seeing our indoor environments as just four walls and a roof, and start focusing on how we can use them to solve real issues that prevent us from living our healthiest life.