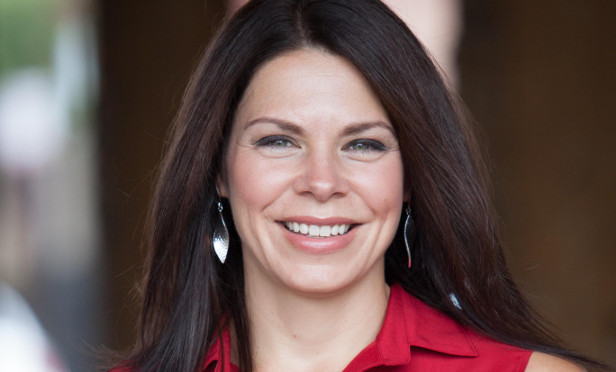 BROOKLYN, NY—Flexible and co-working space used to be mostly for startups, freelancers and small businesses, but these days, large enterprise users are leveraging flexible, serviced offices to drop in corporate teams in new markets, Common Desk's CEO Nick Clark tells GlobeSt.com. Clark will be speaking on the panel for the session "Mix it Up: Integrating Flexible Office Space" during The Office Evolution conference here in November, and Jamie Russo, executive director of Global Workspace Association—which recently partnered with NAIOP to host the conference—will be moderating the panel. We spoke with both of them about the commonality of flexible office space in today's CRE environment, where this trend is heading and how owners can make room for it in existing buildings.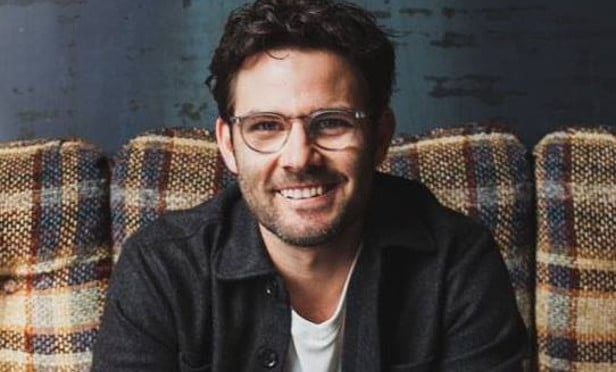 GlobeSt.com: How common is flexible office space in today's CRE environment?
Russo: In markets such as Denver and New York City, flexible workspace has grown over the past 10 years to about 1% of commercial office space. Flexible office is a shift that demonstrates how consumer-driven some markets have become; this is not just a fad, but a trend. It's a shift in how the end user expects commercial real estate to work. We see flexible office adoption most quickly in dense, urban markets and CBDs but it is also moving into smaller-tiered cities along with more suburban locations. I certainly think partnership opportunities between landlords and shared workspace operators could be greater in non-urban areas because in cities like Manhattan and San Francisco, building owners may prefer to continue to lease to high-credit, long-term lessees while owners in smaller markets may be willing to get more creative and adjust more quickly to the shifting demand model.
Clark: We're seeing more and more companies that are needing some level of flexibility as it pertains to their office space. Most people think that flexible office is on a linear growth projection, but we at Common Desk think it's exponential.
Ten years ago, coworking and flexible office space were put in place for startups, freelancers and small businesses. Today it exists for every company that doesn't have a five-year financial history or can't project what the next five years will look like. Technology plays a major role in this trend allowing business to operate at an accelerated rate. The accelerating rate at which business gets done is changing the way real estate needs to operate. If you removed flexible office platforms and looked at traditional term leasing, nothing has changed in the last 40 years except for nicer aesthetics and a few new amenities.
GlobeSt.com: Where do you see this trend heading over the next 15 years?
Russo: The concept of shared office space such as Regus has been around for decades. The more current concept of co-working started about 10 years ago. In the early stages of the coworking industry, smaller places with mostly open-plan seating were common. Now we see larger spaces with a variety of membership options ranging from flex/coworking memberships to dedicated desks and personal and team offices with a high level of amenities such as meeting rooms, event space and coffee bars. Today, according to the GWA annual operator survey, 20% of shared workspace users are freelancers, 47% are small businesses and 12% are mobile, corporate users. Space owners have adapted design and layouts over time to accommodate an evolving user base. I think the next 15 years sees huge growth in the corporate user and a continued shift from longer-term leases (3-10 years) to short-term agreements (1 month to three years).
I think the significant shift that's relevant to NAIOP and the GWA partnering on this conference is that today, the most typical model is for a coworking space owner to sign a traditional lease with a landlord and then redesign and license out use of the space at a significant premium. I think the next generation of the industry is landlords partnering with operators to do joint ventures or operating agreements. This will be a win-win and accelerate the growth of larger, higher-end spaces. The cost to enter the market is much higher today than it was ten years ago as the user's design and amenity expectations continue to increase. Landlords want to get in on the upside of a) charging a premium for flexibility and b) adding a highly desirable flexible component to their portfolio. In a management agreement, the developer or landlord pays for the build-out and owns the space and the operator brings the brand and the operational expertise to the equation. As an association, we are certainly positioning ourselves to support this growth by starting to develop platforms that facilitate the connecting of landlords/developers and experienced operators.
Clark: Predicting the next five years isn't too tough; predicting15 years out, though, would be a wild guess at this point. I fully believe that within the next five years, the number of companies that will need some sort of flexibility within their real estate needs will be close to 100%. It's not that within the next five years we'll see the complete death of the term lease, but most tenants will not be able to sign a term lease unless a flexible solution is paired with it.
GlobeSt.com: How can owners use their existing buildings to create more flexible environments for tenants?
Russo: It's harder for existing buildings. You have to get the big picture and shift your mindset from a building as a capital asset to a marketing strategy. A landlord has to ask the question, "How do I position my building to be attractive and retain folks for a longer life cycle?" Part of our panel session will be to help folks think of a longer-term strategy; as leases come up, how do I rework space? For co-working space owners and their developer operators, we will address how each can contribute and what that relationship looks like. We'll have case studies directly from the developers and their operating partners.
Clark: Some owners are already focusing on figuring out ways to leverage amenities in their building and view a co-working installation as an amenity as opposed to a tenant. Others have a "build it and they will come" mentality. Amenities need to be activated by a service provider that understands the new office building needs to make customer experience the number one priority. Take a tenant lounge: done correctly, it can provide overflow flexible space for tenants in the building to enhance productivity and build new relationships.
GlobeSt.com: What else should our readers know about this panel session?
Russo: If you're a landlord and you're not thinking about how to make at least a portion of your portfolio more flexible, you're "on the menu." So we want to help landlords and developers to start thinking more concretely about making some portfolio adjustments.
Clark: The panel is important because it will help attendees understand why flexibility is no longer optional. Having a flexible office installation in your building is not just adding a cool tenant or brand to your mix, it's a necessity. In order to secure the pipeline of deals a landlord wants to land and retain tenants they want to keep, flexibility is a must. Being at the panel is a step towards understanding the importance of integrating flexible space a little better.