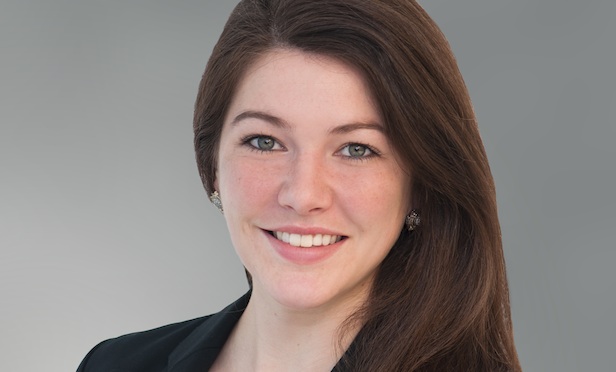 NEW YORK CITY—With volatility in the financial markets simmering down, leasing and investment sales are gaining ground, says Cushman & Wakefield in its latest national forecast report. The pickup is being driven by a combination of diminishing volatility and the fact that "the major economic drivers that matter to growth are still chugging along," as the report puts it.
"Property markets, which responded to the year-end 2015 and early 2016 weakness, are turning a corner," says Rebecca Rockey, Cushman & Wakefield's head of Americas forecasting. "Across market sectors, leasing and sales activity is firming up during the second quarter."
Rockey adds that demand will "remain strong, vacancy will tighten and rental growth will continue this year—albeit unevenly for some asset classes. These conditions will also support stronger activity in the capital markets for the remainder of the year."
The report notes that as the year goes on, consumer conditions will continue to improve; "consumer spending will be one of the major contributors to growth for the rest of the cycle." In addition, as the headwinds from the start of the year subside and the impact of low oil and commodity prices subsides, at least from the standpoint of metrics like growth in inflation and changes in corporate profits, business investment will also begin picking up, says Cushman & Wakefield.
Against this macroeconomic backdrop, Cushman & Wakefield has sector-specific predictions. The firm expects continued growth in office-using employment but, in common with nonfarm payrolls overall, at a decelerating pace: 786,000 positions this year and 724,000 in 2017. Cushman & Wakefield points out that this is "a function of a tightening labor market, not a function of a slowdown in growth."
Accordingly, aggregate demand for office space will also slow. The report forecasts US net absorption to decrease from its cyclical peak of 82 million square feet in '15 to 77.6 million square feet this year and 67.8 million square feet next year. "Deliveries will not keep pace with net absorption for another two years, though completions will continue to increase as a share of inventory," the report states. Therefore, vacancy is expected to decline from 13.8% in '15 to 13.2% this year and 12.8% by the end of '17, while rents also continue ticking upward.
2018 will be the year when new office development catches up with decelerating demand growth, according to Cushman & Wakefield. "This is expected to be the inflection point when aggregate vacancy begins to flatten/rise and rent growth slows."
In the industrial sector, Cushman & Wakefield sees "a more confident consumer and the positive outlook for the US labor market" continuing to drive robust absorption. "Manufacturing space will face headwinds and tailwinds, the former arising from declines in manufacturing activity mainly due to slowing exports," according to the report. Overall vacancy will drop to 5.9% this year, "on par with the tightest conditions ever observed in the sector."
Retail demand is expected to remain focused on class A and new product; similarly, says Cushman & Wakefield, rent growth will remain bifurcated. Moreover, "a stronger-than-anticipated closure season has dampened the rent outlook. However, positive consumer spending trends will fuel retail fundamentals, especially as low gas prices and further wage gains support stronger growth."
The firm is also calling for strong growth in the investment sales arena, growing 6.9% from last year to a record level of $580.4 billion. "Continued easing in monetary policy outside the US, flight to quality amid global financial market volatility and growing levels of dry powder will be among the major near-term drivers of US commercial real estate investment demand," according to Cushman & Wakefield. "Investor interest in 'urban opportunities' that capitalize on the changing demographic and economic landscape remains high."