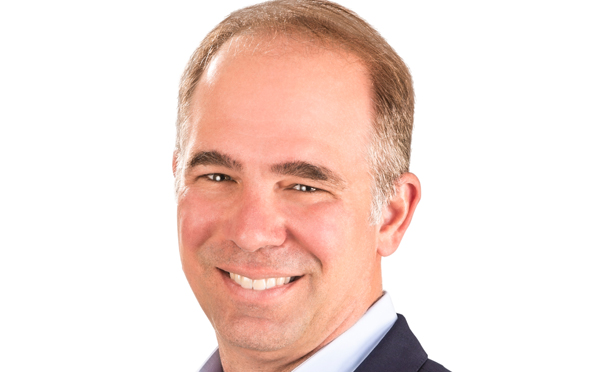 NEW YORK CITY—"I believe that our industry would be smart as a whole to invest in making our building stock more prepared." That's Joe Derhake, CEO of Partner Engineering & Science, Inc., speaking on a webinar his firm coproduced with GlobeSt.com and discussing the potential for billions of dollars in property damage due to a major earthquake.
As a basis of comparison, Derhake cited the 1994 Northridge earthquake that resulted in 57 deaths and $40 billion of damage, an amount that likely would be higher today given 22 years of inflation. Yet as 'quakes go, it was relatively mild at 6.3 on the Richter scale. A $10-billion investment on the West Coast could potentially halve the property damage from a major 'quake, he said.
Yet preparation—to be able to ask seismic engineers the right questions—was also something Derhake encouraged, especially in view of the revised standards and guidance for seismic risk assessments and Probable Maximum Loss reports, known as ASTM E2026-16a and E2557-16a. The recently published ASTM standards were a focal point of the 50-minute Partner/GlobeSt webinar Wednesday afternoon, titled "ASTM Shakes Things Up: Managing Seismic Risk in Today's Regulatory Environment" and now available on demand.
Derhake hosted a highly successful GlobeSt.com webinar on seismic risk six years ago, when the then-newest standards related to PML reports were published in 2007. "Partner as a company has been trying to promote clarity around seismic risk evaluation since 2010," Bill Tryon, director of strategic development at Partner, said on Wednesday's webinar. Derhake noted that in that time, improving consistency in seismic risk assessments has represented the greatest opportunity, because "clients were sometimes frustrated that they would get different answers from different engineers. The new ASTM standard is "a big step" toward helping engineers assess them more consistently.
Consistency is one half of the formula for a successful assessment, Derhake said. The other half is client responsibility. "It really helps if we're able to educate our clients, not to be a structural engineer but to understand the vocabulary" so that they can ask the right questions, "ultimately yielding more consistent advice."
Derhake explained the fundamentals of a PML—originally developed to calculate financial reserves for fire insurance—and walked the webinar audience through the Thiel Zsutty method of calculating losses. Tryon took viewers through the new ASTM standards, and Jay Kumar, technical director, structural engineering gave a presentation on the new seismic retrofit requirements recently enacted by municipal governments in Los Angeles and San Francisco. To register for replays of the Partner/GobeSt.com webinar, click here.