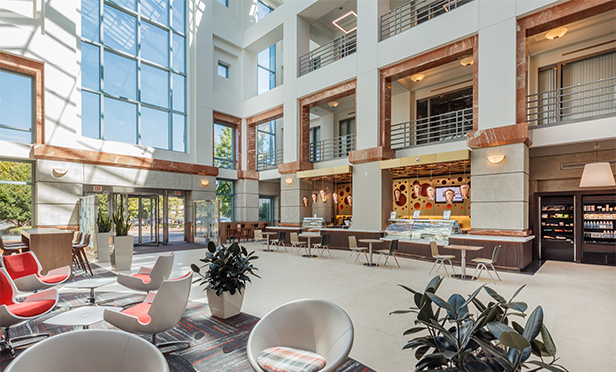 JERSEY CITY, NJ—Acknowledging the changes in office lifestyle expectations that have made many suburban office properties less-desirable to millennial tenants, Mack-Cali Realty Corporation says it is investing $50 million to significantly upgrade its portfolio of office properties in certain transit-oriented suburbs of New Jersey.
By pruning its office portfolio over the past three years, Mack-Cali has reduced its holdings to "a more select portfolio of quality locations where people either had high-end executive housing and multiple transit options," says Michael DeMarco, president of Mack-Cali.
"We looked at these buildings, and as with a lot of New Jersey real estate, a lot of it hadn't been remediated in many years, so we looked at what the current market standards were, and we tried to add to each property those standards, so new lobbies, new cafes, new gyms, new conference centers," DeMarco told GlobeSt.com in an exclusive interview. "We're activating the landscape, putting in athletic components wherever possible."
To be completed over the course of the next year, the capital improvement initiative involves a comprehensive renovation of building exteriors, installation of state-of-the-art amenities, and modernization of common areas in properties throughout Parsippany, Short Hills, Metro Park, and Red Bank.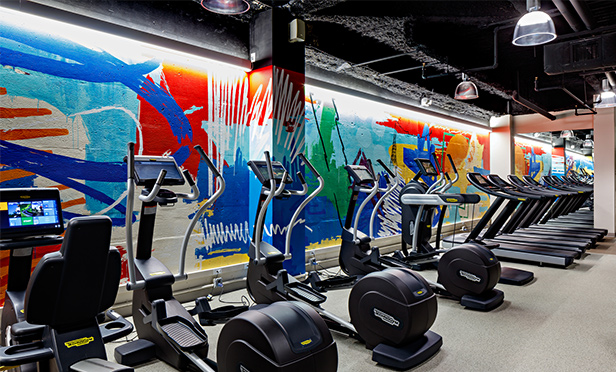 "A lot of it is about food options," says DeMarco. "People eat differently than you and I. Maybe back in the day you and I would get a sandwich. People want sushi today. They want vegan or they want healthier options during the day, so we provide that kind of service."
Tenants also don't want to spend their entire day in the office. They frequently move to lobby or open-space areas to work or take a break with colleagues, DeMarco explains. That means lobby furniture needs to accommodate the different uses, including more electrical outlets because tenants expect to be able to plug in their computers, phones or tablets to charge, he says.
"People just want to be able to commingle with friends and chat," he says. "We've put them into tighter spaces in offices as they've become more dense, so you need to have the play spaces outside of that for them to take their breaks."
Lobby spaces now include gaming opportunities, such as golf simulators, Foosball tables, or shuffleboard courts, he says.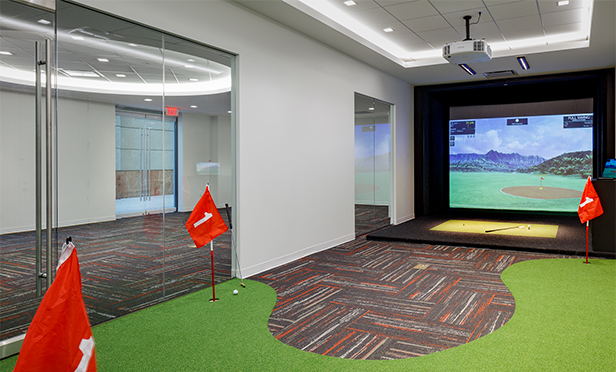 Moving Mack-Cali's headquarters from MetroPark in Iselin to the waterfront in Jersey City helped infuse a better understanding of the new face of office space in the company's team, DeMarco says.
There's music in the lobby and more than a dozen food options, a life-size chess game, and other game locations, he says.
"That's the mentality that you try to embrace," he says. "People are living differently today, and you have to adapt to the times."
Included in Mack-Cali's improvement plans are:
Redesigns of building lobbies and entryways, designed to create bright, airy settings with locally-inspired design features
Upgraded finishes, customized to complement each building's new design and aesthetic
New and updated onsite dining options, from "grab-and-go" kiosks offering fresh lunch items to full-service food halls with abundant seating
Conference centers featuring high-end tables with built-in connections and cutting-edge audio-visual systems
New tenant fitness centers with state-of-the-art equipment, training facilities, locker rooms, and vanity areas
A variety of furnished lounge areas designed for a relaxed experience
"While state-of-the-art facilities are a 'must' in today's office market, our strategy of catering to the evolving needs of the modern tenant is about much more than just improving the physical infrastructure of a building," says DeMarco. "It also means setting the stage with next-level amenities. With this capital improvement program, we're upgrading every touchpoint of the tenant experience – from what they see when they first walk into the building's lobby, to where and what they eat for lunch, and how they work out in the afternoon."
Mack-Cali has retained a world-class group of architects to execute the various renovations, including HLW International, Studio 1200, Rotwein + Blake, and Joshua Zinder.
The properties included in the capital improvement plan include:
Sylvan Way – Parsippany
8 and 9 Campus Drive – Parsippany
5 Wood Hollow – Parsippany
River|Centre – Red Bank
333 and 334 Thornall – Edison
581 Main Street – Woodbridge
150 JFK – Short Hills
3 Giralda Farms – Madison
The company's suburban capital improvement program comes on the heels of the recent announcement of its $75-million effort to transform Harborside, an assortment of class A mixed-use buildings on the Jersey City waterfront, into a vibrant, 24/7 cultural district.
"Throughout our entire portfolio, we're executing an aggressive strategy to create truly great places to work and live for decades to come," DeMarco said.