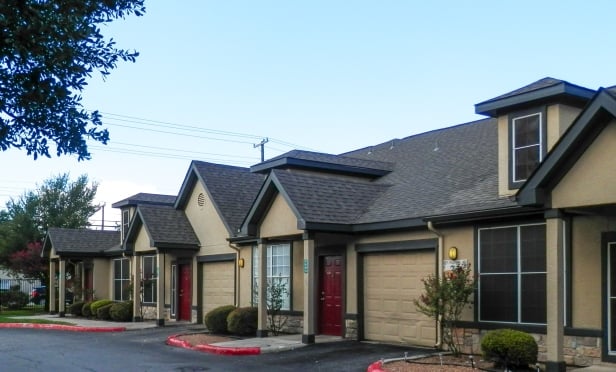 SAN ANTONIO—Due to steady job growth, San Antonio's unemployment rate is below the national average. The city has added an annual average of 29,000 jobs during the past five years. Additionally, more than 1 million people are expected to move to Bexar County during the next 25 years, according to San Antonio's planning director. This has helped support the tourism industry in San Antonio, which employs more than 100,000 people and has an estimated $10.7 billion economic impact.
Rising employment is expected to continue driving demand growth, which will continue to play an important factor in attracting investment, albeit with investors staying aware of the current economic cycle stage, according to Berkadia's Houston 2019 forecast. One recent acquisition reflects the tenor of this growth. The Place at Houston Street is a class-B garden-style apartment community located at 4611 E Houston St. which was recently acquired by Westmount Realty Capital.
The asset presented Westmount with the opportunity to acquire a well-maintained community with substantial value-add potential through improved operations and the addition of fencing to a portion of the residences, says Michael Anderson, managing director of acquisitions for Westmount.
"Westmount saw the Place at Houston Street as a prime investment property with considerable upside," Anderson tells GlobeSt.com. "We were attracted to the well-maintained community's large floorplans and its strategic location with close access to schools and major employers in the area."
Anderson says additional improvements will include a renovated pool and clubhouse, refreshed landscaping, new signage, fencing and gates, and exterior paint.
The 200-unit multifamily community consists of one- and two-story buildings with two-, three- and four-bedroom residences. Built in 2003, the property has large floorplans, full-size washer/dryer connections in every unit and direct-access garages in select units. The community also boasts a dog park, a large swimming pool, fitness center, business resource center, clubhouse with a full kitchen and a covered playground.
The Place at Houston Street appeals to families who want proximity to schools, as it is adjacent to Davis Middle School and Sam Houston High School. Three parks within 2 miles of the community offer multiple sports fields, walking trails and playgrounds. The central infill location also provides residents with access to many of San Antonio's largest employers.
"With this purchase, Westmount currently has three multifamily properties consisting of 684 total units in the strong market of San Antonio," said Clifford Booth, CEO of Westmount. "We are actively looking to acquire strategically located value-add multifamily properties in similar markets across the Southwest."
Houston's multifamily market is expected to show favorable fundamentals for metro area landlords, thanks to a tapering in deliveries that will also bring supply and demand to equilibrium, according to Berkadia's forecast. About a third less units from 2018 are expected to become available in the upcoming year, with effective rents expected to rise 4.2% year-over-year.