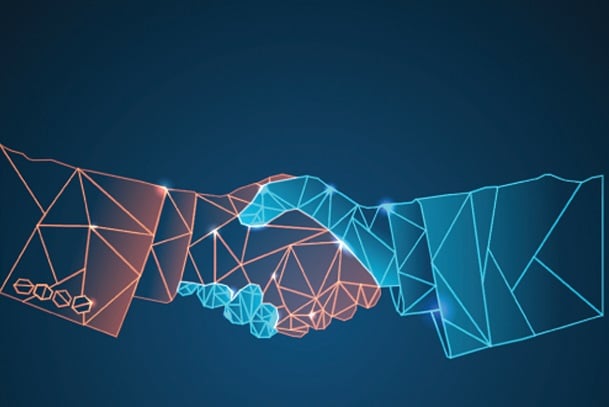 Like many property owners these days, New York-based JEMB Realty requested a six-month forbearance for its CMBS loan on 75 Broad Street, a 34-story, 671,366-square foot building in Manhattan. The request was denied, according to Trepp.
The company's request for forbearance was referred to the special servicer, which reviewed the request and determined the borrower still had the cash flow to continue to make debt service payments, according to the watchlist notes. "If the borrower receives further tenant rent relief request and shows a decrease in cash flow then the special servicer will review the request," Trepp reported.
Certainly there are more hoops to jump through when requesting forbearance with a CMBS loan, but the special servicer's reasoning is instructive for such requests across all lender types: namely, the borrower has to demonstrate a legitimate need for relief.
As the coronavirus continues to wreak havoc on the US economy and the commercial real estate industry, more and more property owners are approaching their lenders. Many of these lenders are willing to work with borrowers but there are also plenty of examples of lenders denying the requests because they feel it is not necessary.
There are some tactics borrowers can try, however, that may nudge a lender into looking more favorably on its request, according to a recent webinar hosted by ULI.
Have a Detailed Plan
Generally lenders are responding positively to these requests although some are saying no to borrowers that can't prove a legitimate need, Zachary Streit, SVP at George Smith Partners, said.
"But while banks are being receptive to helping out, I can't encourage sponsors enough on using best practices in their approach. They must have a coherent plan and presentation in place, including a log of conversations with tenants and when they applied for a loan under the Payment Protection Program," he said.
Borrowers should proactively call their lender and tell it the situation and what is being done to address it, he says. Go over the components of the plan over the phone and then send them the details as a follow up, Streit advises.
Be Attuned to What Your Lender Wants
This approach can be refined depending on what type of lender it is, said Allan Glass, a partner at HATCHspaces LLC and president and CEO of ASG Real Estate.
"We have a mix of equity partners as lenders ranging from friends and family in smaller deals and institutional investors in larger deals," he said.
The friends and family lenders just want to know we are on top of it, he continued. "A lack of communication is the worst that can happen."
The institutional partners, on the other hand, want to be more involved in the discussions and decisions, he said.
Some lenders can be very flexible, Glass said. He told of a private money lender that has provided a construction loan on an empty building. "He has been very adaptable to whatever changes we have had to address during the process." There is another construction loan on an open and active building that is partially under development.
That lender "wants to know that we are talking to tenants and managing the expectations in our loan documents. It is making sure we are aware of what the debt service ratio requirements are and funding the construction components of our loan."
Christopher VanArsdale, managing partner with Heleos has found that CDFIs are extremely flexible and "willing to shift on a dime. If we need to postpone or delay they are willing to renegotiate."
The GSEs on the other hand have "gone berserk" with new requirements, VanArsdale continued. "We are renegotiating everything we thought we had term sheets for. We are attempting to over communicate to make sure everyone is up to date on collections. Right now we are not sure how things will shake out and what forbearance will look for us with agency debt."
Disclose Lease Amendments ASAP
As landlords talk with their tenants about rent relief, they have to be careful that any lease amendments they make don't trigger a loan liability.
Streit said that he has heard of lenders triggering bad boy carve outs for not getting permissions for lease amendments.
"We do encourage borrowers to disclose those as quickly as possible and to get consent," he said. However, sometimes that isn't possible. His advice is to do what you have to do so long as you are acting in good faith.
The borrower should have as much dialogue with its lender as possible, preferably using a consultant or attorney to facilitate the flow of information, he said. "If all this is done in good faith and the lease amendment preserves the asset's value it should be net favorable."