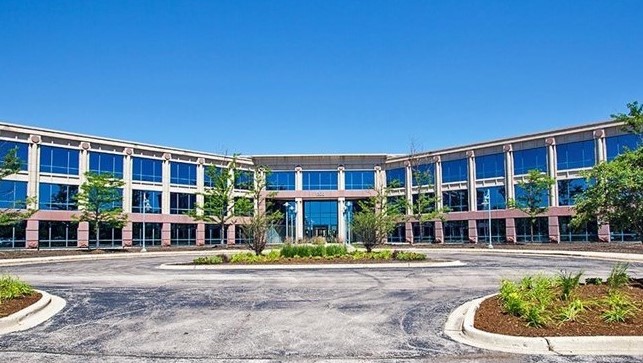 CHICAGO—The suburban office market saw a decline in leasing activity since last year, but many portions of the sector, especially class A properties in select submarkets, remain quite popular with users, according to a new report from Cushman & Wakefield. And other hopeful signs are also evident, including a decline in the number of firms moving their headquarters from the suburbs into the CBD.
"I think you'll still see companies open offices in the city, but maintain a presence in the suburbs," Christopher Cummins, a Rosemont, IL-based executive director with C&W, tells GlobeSt.com. The recent decision of Walgreens to expand its Downtown Chicago tech operations, while keeping the bulk of its workforce at its Deerfield, IL headquarters, was just the latest example of that phenomenon.
There has been 2.9 million square feet of suburban leasing activity this year, the majority within class A properties, and a drop from 3.4 million square feet during the same period in 2016, C&W finds. However, "in the past six months, we've seen an increase in activity," Cummins says, "although up to that point it was pretty slow."
Tenants leased 1.7 million square feet of class A space, compared to about 876,000 in class B and 274,000 in class C. That translated into 319,000 square feet of positive absorption among class A properties, and a total of about one million square feet of negative absorption among the rest. The average asking rent for the suburbs as a whole went from $23.02 one year ago to $23.84 by the end of the third quarter.
The level of interest in suburban buildings is also heavily dependent on location, Cummins adds. The O'Hare market, with its plethora of updated properties and the superb train, air, and road access, has attracted a lot of interest. Tenants leased about 434,000 square feet of space there this year, with 44,000 square feet of positive absorption. Furthermore, asking rents there have swung upward, hitting $31.19 by the end of the third quarter, the highest in the suburbs. AIM Specialty Health, which signed for 41,000 square feet in a new lease and expansion at 8600 W. Bryn Mawr in Chicago, had the largest new deal in the submarket.
The demand for class A has led many suburban landlords to begin updating their properties. "The owners that have spent money are actually seeing some decent activity," Cummins says. Amenities normally associated with top properties in the CBD, such as rooftop decks, have become more common within class A suburban offices. And those that boost their parking ratios to four per 1,000 square feet, or even five or six, are likely to have the best luck landing a high-paying tenant.
Activity in the eastern portion of the East-West Corridor has also been especially notable, Cummins says. With about 683,000 square feet of leasing activity year-to-date, it leads all submarkets. Among the top leases in the third quarter, United Healthcare took 93,000 square feet at 2655 W. Warrenville Rd. in Downers Grove, and McCain Foods USA, Inc. took 67,000 square feet at One Tower Ln. in Oakbrook Terrace.
The overall suburban vacancy rate now stands at 20.0%, but Cummins believes it could shrink to around 18% in the next six months. "It's going to be a slow crawl, but things are improving."