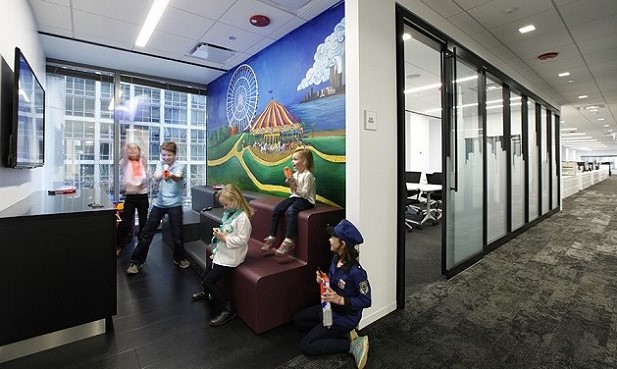 CHICAGO—Employers now largely recognize that to recruit and retain the best talent they need to provide welcoming office environments. But how to design those spaces, and how to differentiate them from the competition, has become the subject of much debate.
As a result, an increasing number of companies have launched initiatives meant to transform their offices into healthier spaces. Instead of cramped, airless rooms, and fast-food options for lunch, today's recruiter wants to show potential employees an office with fresh air and natural light, along with amenities that promote fitness and a healthy diet.
"We spend one-third of our lives at work," Jonathan Zeitler, a member of Transwestern's tenant advisory services group in Chicago, tells GlobeSt.com. And "some people are just waking up to the realization that they don't know if the water they drink at work is healthy, or if the air is pure."
All employers should work at addressing those concerns, he adds, but especially if they want to recruit health-conscious millennials. "All other things being equal, I think employees would choose an employer that promoted wellness over one that did not take this initiative."
Landlords can also help by pursuing the International WELL Building Institute's WELL Building Standard, the first building standard that focuses on enhancing people's health and wellness through the built environment. First unveiled in 2014, the peer-reviewed process evaluates ventilation systems, water quality, amount of natural light, design, noise levels, and many other features.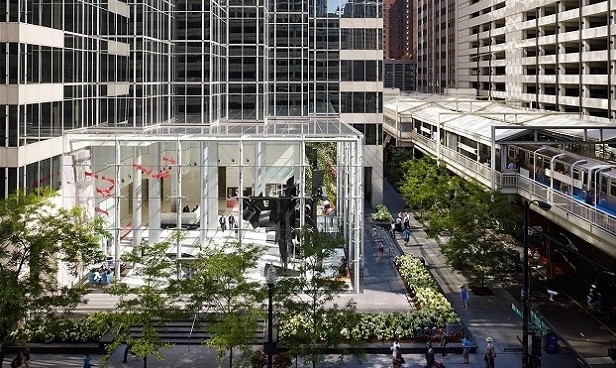 Transwestern does more than talk about the issue. In early 2016, it moved into a new regional headquarters on the 12th floor of 200 W. Madison St., and transformed it into just the kind of healthy environment it advocates for others.
The company now uses, for example, products proven not to emit harmful contaminants. The 21,660-square-foot space also has a circadian lighting system that replicates daylight by automatically adjusting color and brightness based on the position of the sun. And if employees can't make it to the building's state-of-the-art fitness center, they still have sit or stand desks that increase comfort and encourage more movement during the day. Furthermore, the office optimizes air quality through filtration and ventilation rates that respond to occupancy levels.
The US Green Building Council awarded 200 W. Madison a LEED Platinum certification, and just this year, Transwestern's regional headquarters earned the Silver level WELL Certification, making it the first Chicago office location to win both WELL and LEED certifications.
"We use our office as a showplace," adds Zeitler, and frequently take clients on tours where they can see how such changes impact employees' well-being, reduce sick days, and boost productivity. "It represents what we see as the future of office space use."