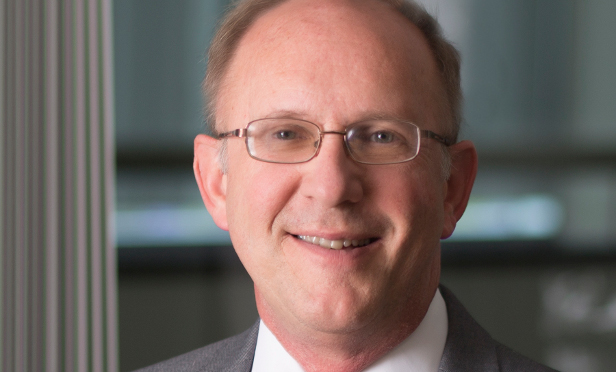 Part 2 of 2
SAN DIEGO—Investors in EB-5 development projects must ensure the targeted project has some key characteristics including a developer with equity in the project, adequate resources and a strong development track record, Phil Jelsma, partner and chair of the tax-practice team at Crosbie Gliner Schiffman Southard & Swanson, tells GlobeSt.com. In part 2 of a two-part story, Jelsma discusses how developers can use the program to finance projects successfully. In part 1, he explained the latest legislative changes that have affected the program.
GlobeSt.com: Why types of EB-5 investment options are offered?
Jelsma: EB-5 offers two foreign nationals investment options: 1. individuals can invest on their own as individual investors or 2. they can pool money and invest through an EB-5 regional center. A regional center is responsible for maintaining licensure to participate in EB-5 program as well as processing investors and creating structure in compliance with USCIS standards. As of June 1, 2015, UCSIS had approved more than 675 regional centers.
A solo investor must do all the legwork alone—meaning he or she must find the qualifying property or business in which to invest and manage on his or her own. However, if a regional center is used, then a group of investors are pooled. To qualify for a regional center, business owners must apply directly to USCIS and offer "new commercial enterprise" investment opportunities. These may require securities offerings. Once approved, a foreign investor can then apply for conditional lawful permanent residency.
Developers around the country are successfully using the EB-5 program to raise huge amounts of capital in projects from groups of various sizes—from just a few investors to pools of 100 or more.
To date, EB-5 financing has been used for projects that include large commercial-property developments, casinos, hotels, assisted-living facilities, manufacturing plants, mixed-use projects and more. Because hotels tend to generate jobs, they are an especially popular investment for EB-5 financing. Recent high profile completed EB-5 financed projects range from $1.5 million to $600 million.
But there are downsides to the EB-5 program. Although EB-5 financed deals are a viable option for the commercial real estate community, they can be slow to close—taking as long as 12 to 18 months—and as a result bridge financing may be necessary. In recent months, it's taken even longer than usual for developers to get EB-5 financing because of the backlog of applications. Additionally, EB-5 financing is a complex process and requires significant professional expertise, which may increase transaction costs. Finally, funds may be held in escrow pending petition approval and may need to be returned if petition is denied.
Because of its limitations, the EB-5 program works best for those in no rush to finance—unless they can get bridge loans. As a result, high-visibility projects, such as the renovation of the Sahara Hotel and Casino in Las Vegas or New York City's Hudson Yards, a $600-million mixed-use development, tend to attract EB-5 investors.
GlobeSt.com: How can investors successfully use EB-5 financing?
Jelsma: To successfully place EB-5 financing, investors must ensure the targeted project has some key characteristics—these include choosing a developer with equity in the project, adequate resources and a strong development track record as well as having committed capital to fund the entire project. The following due-diligence steps are also recommended in connection with pursuing EB-5 financing:
Confirm the project generates the necessary number of jobs.
Speak to marketing agents in the country if you are targeting/marketing the project in foreign country.
Contact a regional center for geographic area of contacts.
Prepare PPM, subscription agreement, LLC operating agreement or limited-partnership agreement.
Determine financing source.
Translate documents into foreign language.
Get subscription agreement, funds and file 1-526 petition.
File to have conditions removed from 1-526 petition once the project is complete.
Continue to communicate with investors.
A few final noteworthy items regarding EB-5 financing for potential EB-5 investors:
It can fit anywhere in the capital stack, from unsecured debt to preferred equity
Interest rates generally range from 2% to 7% (all in rate, for investors, regional Center and agents) in comparison to standard 10% to 12% interest rates, particularly for bridge loans or mezzanine debt.
Financing is usually for a five-year term.
Typical financing takes the form of mezzanine debt or preferred equity; many investors actually prefer the mezzanine debt.
EB-5 money can replace sponsor equity or other more expensive bridge capital.
It is not easy to draw down on EB-5 money since it can take up to 14 months to get approval of I-526 petition to commence the draw down.
It can be used for soft costs, construction and working capital.
It can be used to replace bridge capital.
One can invest individually but in such cases, the individual investor must directly manage the project.
The cost of using EB-5 investor funds needs to be taken into account.
All EB-5 investors must invest in a new commercial enterprise that was:
established after November 29, 1990, or
established on or before November 29, 1990, and that is either:
Purchased and the existing business is restructured or reorganized in such a way that a new commercial enterprise results, or
Expanded through the investment so that a 40% increase in the net worth or number of employees occurs.
GlobeSt.com: What are risks associated with EB 5 financing?
Jelsma: All investments carry a certain degree of risk—and the same challenges that apply to all businesses exist for EB-5 projects. The additional risk for EB-5 projects: if an EB-5 business fails, investors lose not only the money, but they can also lose their green cards.