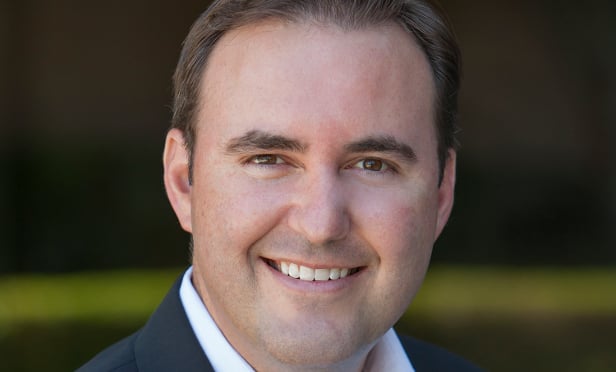 LAS VEGAS—The grocery sector has seen significant change over the last 12 months, with the opening and closing of 83 Haggen Southern California locations and the closing of the last remaining Fresh & Easy sites. However, the next three to six months will prove to be another critical period for this $44-billion Southern California industry. We spoke exclusively with Orange County-based Coreland Cos.' partner and SVP Matt Hammond about the buzz at ICSC RECon on the grocery sector and its role in the marketplace.
GlobeSt.com: Why do you feel the next three to six months will be a critical period for the Southern California grocery landscape?
Hammond: In just 12 months, there has been an amazing amount of activity in the Southern California grocery sector, but all of this activity only made the market more competitive. New and old rivals have taken advantage of the opportunities, and the next three to six months will prove critical.
Based on the buzz at RECon, the industry has its eye on Whole Foods' 365, which just opened its first Southern California location in Silver Lake. Everyone has also been closely watching Aldi open its first wave of Southern California stores with 45 to be open by the end of the year. Add to that the aggressive expansion of Smart & Final and Grocery Outlet, all of which have the industry paying close attention.
GlobeSt.com: How will what happens in the grocery arena affect the entire retail sector in this region?
Hammond: Grocery-anchored centers have dominated the regional retail industry post-recession. Alongside restaurants and services, grocery stores fulfill daily needs and are less vulnerable to the online marketplace. In addition, the typical grocery store location has evolved and now includes malls, power centers and lifestyle centers. As a result, the grocery sector is now the backbone of our real estate industry.
GlobeSt.com: How can the closing of non-grocery retail chains like Sports Authority and Sport Chalet present new opportunities for the grocery sector?
Hammond: All of us look at shopping centers differently today. Fifteen years ago, you would have never imagined that Whole Foods would be a key anchor at Fashion Island in Newport Beach or Bella Terra in Huntington Beach. Today, a viable location trumps any preconceived notion of the typical grocery-anchored center. With the closing of 13 Sports Authority and nearly three dozen Sport Chalet locations across Southern California, you can bet that all of the competitors are taking a hard look. We are such a culturally and demographically diverse region that there always seems to be niche that can be filled.
GlobeSt.com: Is there a risk of oversaturation in a sector dominated by grocery chains and restaurants?
Hammond: Oversaturation is a concern. However, we have to remind ourselves that the industry has still seen very little new development post-recession. Restaurants and grocers have primarily back-filled vacant space left behind by soft goods and electronics, and they have done so at a pace to meet demand. Culturally, the consumer has changed. The strength of the online marketplace created a greater need for social experiences that restaurants or specialty markets provide. While we might see particular fads fade in and out, I expect the demand for these retailers to remain consistent.