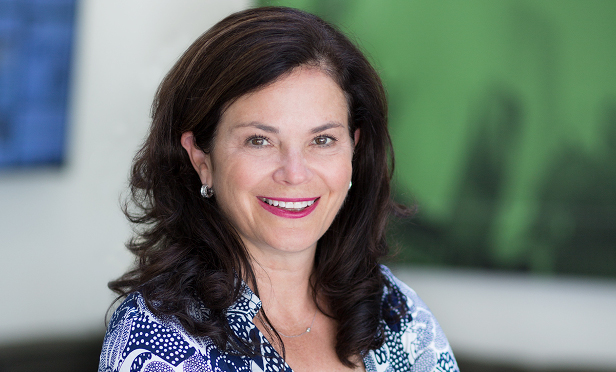 IRVINE, CA—From the CRE professional's changing role to our increasingly mobile business profile, there's no doubt our industry is changing. GlobeSt.com sat down with Ten-X Commercial's chief marketing officer Maureen Waters to discuss some of the big-picture changes we're facing and what lies ahead to revolutionize commercial real estate.
GlobeSt.com: What do you see as the CRE professional's evolving role in our fast-paced mobile-first world?
Waters: Commercial real estate has always been a business that depends heavily on interpersonal relationships and will continue to be so, even as the industry evolves to incorporate more technology. Just as it does for buyers and sellers, online marketplaces and other mobile tools will place brokers and other CRE professionals at the center of a global industry, granting them increased efficiency as well as access to a pool of buyers well beyond their network. Buyers and sellers will grow more comfortable transacting online, but a majority will still seek out the expertise and personal touch that only CRE professionals can offer. Access to online tools will allow industry professionals to facilitate more deals with increased efficiency.
GlobeSt.com: People are now able to buy real estate entirely online and even on their phone. How has this change impacted the industry?
Waters: The ability to buy and sell real estate online is simply the natural evolution of how business is conducted in the 21st Century. Real estate has been slower than most industries to adapt to the Internet and technology innovations, mostly due to people's desire to conduct due diligence on a property first-hand before acquiring it, as well as its long-standing reliance on personal relationships. Now that buyers, sellers and brokers alike are increasingly adopting online tools to help reach their goals, you're beginning to see the breakdown of barriers that have long been associated with the transaction process. Until recently, most property owners and brokers in search of a buyer would have been forced to work within the confines of their geographic region or their personal network. By taking that same search to an online marketplace, that seller places themselves at the center of a global market, extending their reach to pre-qualified buyers around the world. The digitization of real estate has the potential to improve outcomes for all parties—increasing efficiency, making closing more of a certainty and connecting buyers, sellers and brokers with the right parties, regardless of location, to produce the desired outcomes.
GlobeSt.com: There are distinct benefits of deal-making having gone digital, but is there anything that a buyer, broker or seller loses from the lack of in-person interaction?
Waters: Real estate has always been a local business, in which a relatively small number of players within a given market do business together again and again. Over time, those people build trust and familiarity, and form the kind of relationship that's difficult to build without face-to-face interactions. While we are devoted to breaking down the traditional barriers surrounding transacting real estate online and opening up a more global market, relationships still remain at the heart of our business.
The tools we offer allow buyers, sellers and brokers in the industry to accelerate their business outcomes, expand their reach and enhance results. However, we recognize that those advantages are by no means a replacement for the nuanced perspective a local expert can provide. Building relationships with the industry players who can provide the kind of institutional knowledge that make deals happen is crucial for any online marketplace, as is utilizing the market knowledge of professionals—many located close to the asset in question—who can add the kind of insights technology can't provide. In the absence of in-person interactions, CRE professionals need to be extremely conscious of providing the kind of personal touch that has been so imperative throughout real estate for decades.
GlobeSt.com: What do you see as the next revolutionary change for CRE?
Waters: The next major revolutionary step for CRE will be the incorporation and activation of the data being compiled on online marketplaces and other online-based tools. While many firms are already in possession of this kind of data, the next phase of competition within the industry will be to create a platform that can help the individual buyer or seller become more comfortable conducting a transaction online. Much of that will involve developing mobile technology that's both accessible and easily digestible, but the true test of CRE companies will be their ability to organize this data in a way that empowers users to take part in the buying and selling of properties in ways they may have never previously imagined. As we've seen with the stock market and countless other industries, the future of CRE is going to depend on taking the kind of knowledge previously held by insiders and presenting it to the masses.