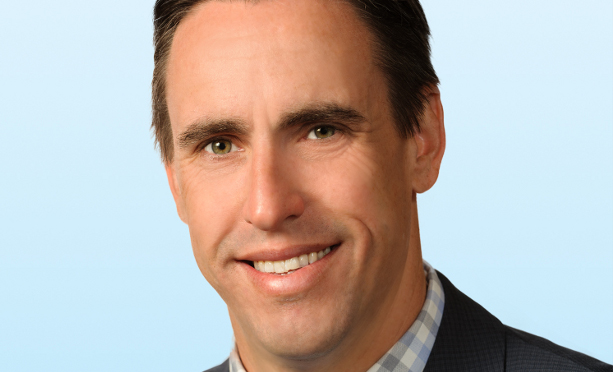 SAN DIEGO—Developers restraining themselves from being too aggressive and not overbuilding office properties in the current economy will contribute to San Diego's staying power when the current cycle reaches its end, Cushman & Wakefield managing director Derek Hulse tells GlobeSt.com. According to the firm, San Diego is one of the top-10 cities for office absorption year-to-date nationally. C&W's Revathi Greenwood, head of research, Americas, said in a recent national office-absorption report that Santa Clara, CA; Brooklyn, NY; Seattle; Raleigh/Durham; and San Diego are five tech-centered markets that "each have seen more than 1 million square feet in space absorption."
We spoke with Hulse and Jolanta Campion, director of research for the firm's San Diego region, about what is causing absorption to be so strong in this market, what will give it staying power when the current cycle ends and what type of space is more—and less—appealing to tenants.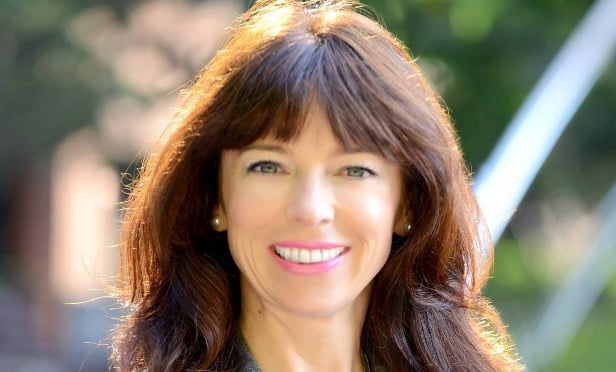 GlobeSt.com: What is causing absorption to be so strong in this market?
Campion: The San Diego employment market continued to record job growth, adding 16,100 jobs (+1.1%) year-over-year through September 2017. During the same time period, the unemployment rate decreased 50 basis points, dropping to 4.1%, which is considered nearly a full employment.
San Diego office absorption in 2017 has been driven by a number of build-to-suit projects from the life- sciences and medical-device sectors. Eli Lilly, Otonomy, the Medicines Co., and Illumina have all absorbed significant projects completed this year. Additional boosts from the City of San Diego occupying 300,000 square feet Downtown, the expansion of Northrop Grumman into another 220,000 square feet in Rancho Bernardo and the completion of Renovate America's redevelopment in Rancho Bernardo have also fueled growth in the office market.
GlobeSt.com: What factors will give this market staying power when the current cycle reaches its end?
Hulse: The diversity and innovation of San Diego's economy will give this market staying power. The region's top-five sectors account for a combined 68% of the total regional economic output of $215.3 billion, followed by the continued growth of its innovation economy that has grown to $55 billion in 2016, or 25% of San Diego's overall economy. A good mix of life sciences, government, defense, and tech companies is a reflection of how well-balanced San Diego's economy is, with growth coming from both traditional drivers for the market—government and defense—as well as innovative industries in life sciences and technology. San Diego's unique business environment makes it an ideal place for fostering start-ups, a trend expected to continue. Further, office-employment expansion is forecasted to outpace overall job growth for the next several years, according to Moody's Analytics, supporting the demand for office space. High-skill professional services will be the driving force behind an improving labor market and above-average income growth.
The top-five industries over the past 12 months by leasing activity have been life sciences, technology, finance, professional-and-business services and defense. While one or two sectors might take a hard hit from a future recession, others will be able to power through less impacted. San Diego also has a large young and educated workforce, ranking first in the US in Millennial population between 18 and 34 and 10th among those with a bachelor's degree or higher. Millennials are increasingly favoring entrepreneurship, and almost two-thirds (67%) said their goal involves starting their own business, according to a survey conducted by Bentley University. San Diego also ranked fourth in the US for startup activity based on the Kauffman Foundation's startup index measuring the percentage of adults transitioning into entrepreneurship.
San Diego's staying power is further reinforced by landlords/developers not overbuilding despite the robust economic conditions and strong office fundamentals. At the end of 2006, just 12 months before the start of the Great Recession, San Diego had 3.4 million square feet of office space under construction. In the current cycle, that number has not risen above 1.8 million square feet in a single year. Speculative development has also been comparatively limited. Between 2004 and 2010, 79% of all new office development was speculative, whereas since 2011, only 49% has been on a speculative basis.
GlobeSt.com: What type of space is being absorbed in the market, and which is less appealing?
Hulse: Tenants are increasingly seeking modern, high-finished spaces that also provide amenity-rich environments on site or in close proximity. Contemporary space originally seen in class-A buildings is becoming more standard in class-B space. As competition increases in the office sector, properties without plans of upgrading or repositioning will lag behind properties that have completed capital improvements. Many tenants are looking for work/live/play environments and are willing to pay the premium rents they often command to attract and retain the best talent.
For example, in the Downtown submarket, landlords of buildings along the B Street corridor have begun to modernize their projects as evidenced by in-process or planned renovations at projects such as 110 Plaza, 550 West C, 600 B, Five Thirty B, 450 B and 655 W. Broadway. In other submarkets, developers of projects such as the Park in Sorrento Mesa and Summit Pointe in the Scripps Ranch submarket have also invested significantly in improvements to deliver unique and differentiated product to meet the growing tenant demand for non-commoditized office environments.
GlobeSt.com: What else should our readers know about San Diego office absorption?
Campion: While office growth has been robust in 2017, the market did see some notable corporate tenants vacate large blocks of space, including HD Supply, Novatel Wireless, Microsoft, Mobile, Broadcom and Lockheed Martin. Nonetheless, the strength of this market shined through with its 1.3 million square feet of positive absorption through the year's third quarter. Notably, San Diego leading industries such as biotechnology, military-information technology, data science, medical-device innovation and software engineering have not only continued to expand, but also have gracefully digested more than 1,300 layoffs that one of its top employers, Qualcomm Inc., made just two years ago (in late 2015).
We anticipate 2018 to be another strong year for the San Diego office market recording above the five-year annual average of 1.2 million square feet net absorption. In particular, life-science and medical device companies will continue to be a major factor driving the market. Takeda Pharmaceuticals has a 160,000-square-foot build-to-suit currently under construction. Nuvasive will be expanding into another 105,000 square feet, and La Jolla Pharmaceuticals will occupy 80,000 square feet by the end of the year.
We are not aware of any large vacancies planned for 2018 and are seeing healthy activity among tenants across most industry sectors. Active tenant requirements remain robust at 2.8 million square feet over the next 24 months countywide. Leasing within the 5,000-square-foot to 50,000-square-foot range will continue to be the main driver of activity, accounting for 54% of total square footage in lease obligations set to expire over the next 18 months. Leases 50,000 square feet and larger will account for 26% of activity, while leases 5,000 square feet and less will account for 20%.