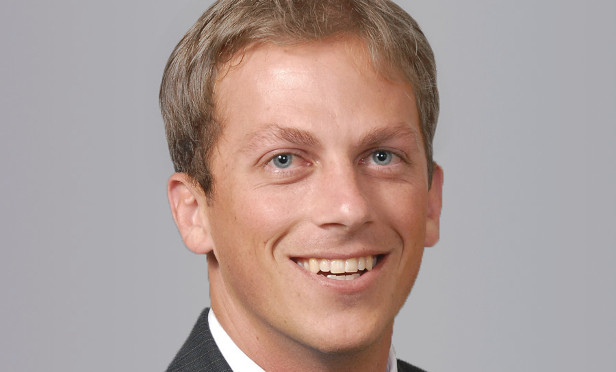 SAN DIEGO—Cryptocurrencies are still in their infancy as a form of payment since ownership rates of this technology is still very low, but it is an emerging market, and companies are positioning themselves to be players in the space, Kevin Nolen, senior associate with Cushman & Wakefield, and Alexander Pellegrino, a partner with Sequoian Investments, tell GlobeSt.com. Sequoian recently brought to market for sale a residential development site at 1942 Boundary St. in one of North Park's largest undeveloped vacant lots, which is ready for medium density housing; the owners will be accepting digital cryptocurrency as payment from prospective buyers in the form of either Bitcoin or Ethereum, and Pellegrino believes the transaction may be the first commercial real estate development ever offered for cryptocurrency anywhere in the world.
"Our strategy in accepting cryptocurrency is to simply offer buyers another means to acquire real estate in a manner that can also be much faster and more efficient than traditional deals," said Pellegrino in a prepared statement. He added that his firm believes cryptocurrency could become more commonplace, and while there is certainly some volatility risk in cryptocurrency, "as sellers, we're willing to absorb some of that risk in exchange for reaching the widest buyer pool possible that is also secure and fully transparent for them."
Nolen, who, along with colleagues Tim Winslow and Jason Kimmel, is marketing the property for sale, said Sequoian is "making a major push toward blockchain technologies and the digital-currency community, which is really a new-age approach."
We spoke with Nolen and Pellegrino about cryptocurrency and its potential uses in commercial real estate transactions.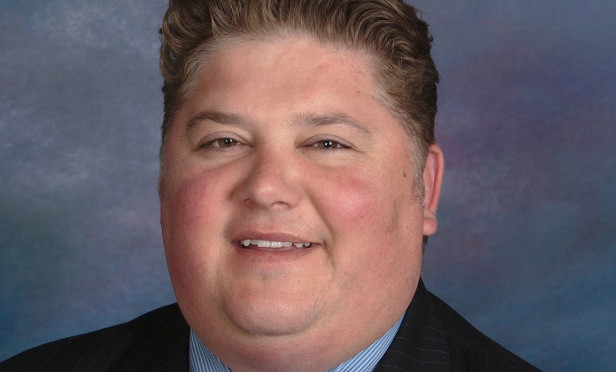 GlobeSt.com: How popular is digital cryptocurrency becoming as a form of payment for real estate purchases?
Nolen: Cryptocurrencies are still in their infancy as a form of payment. Ownership rates of cryptocurrencies are still very low, especially with the volatility scaring away mainstream users. They are becoming more understood, but we are on the leading edge in terms of our offering.
Pellegrino: This is an emerging market, but we are already seeing companies position themselves to be players in the space. For example, REXMLS is setting itslef up to be the first real estate MLS for the real estate/blockchain world. REXMLS's focus appears to be toward commercial real estate. Propy is using blockchain technology to be the first title and escrow company in the crypto space. And there are others. But, I believe our property at 1942 Boundary in San Diego to be the first commercial real estate development ever offered for cryptocurrency anywhere in the world.
GlobeSt.com: How do you see this trend evolving over time?
Nolen: The currencies will be used increasingly over time as a way to speed up transactions. Think of being able to click a button and pay for million-dollar properties, rather than the traditional methods of wiring money and waiting for institutions to approve of such transfers.
Pellegrino: I think the inefficiencies of traditional institutions (banks, escrow, title, recording offices, etc.) with both cost and execution will lead more buyers and sellers of real estate to a faster and immutable solution. We ourselves are planning to roll out two businesses in the space of real estate utilizing distributed ledger technologies in the next 18 months.
GlobeSt.com: In which markets and under which circumstances does this work best? Worst?
Nolen: The markets where we may see the most activity for crypto-based CRE trades are markets with international exposure (i.e., international airports or border cities like San Diego). The point of cryptocurrencies is to be able to move the currency freely across the world, at the owner's choice. We see a lot of major foreign ownership in cryptocurrencies, so cities with access to international markets will be players to engage in these types of trades.
Pellegrino: Cryptocurrencies give the user instant exposure to this ever-growing market. The market cap for cryptocurrencies went up 100% from $100 billion to $200 billion within the last 12 months. Also, crypto could be used as a method for sellers to conduct a real estate exchange in countries where property-exchange rules do not exist.
GlobeSt.com: What else should our readers know about this topic?
Nolen: Cryptocurrencies are evolving. Their underlying format, blockchain technology, may be the most important element in improving CRE by increasing speed, accuracy and transparency. Buying and selling utilizing cryptocurrencies is just the tip of the blockchain-technology iceberg.
Pellegrino: We see distributed ledger technologies as a benefit for a variety of industries where legacy technology is still used and/or encryption is a necessity. For example, we launched a company last week at PhocusWright (the largest tech conference in the travel industry) called TripX.com to provide DLT-based payment processing solution for the travel industry.