NEW YORK CITY—With competition increasing, companies need to benchmark themselves against their competitors and reduce real estate costs while increasing productivity. The result is a constantly evolving business workplace strategy, Colliers International executives tell GlobeSt.com.
According to Keith Perske, executive managing director of workplace innovation for Colliers, companies around the world will spend billions of dollars on their workplaces in 2017. "But now more than ever, companies must challenge themselves to break old spending habits. The nature of workplace strategy is evolving so rapidly that keeping up—let alone staying ahead of the curve—can be a definite challenge," he said. We chatted with Perske and fellow Colliers executives Peter Black, national director, workplace strategy and design for Colliers in Australia and Janjaap Boogaard, head of Colliers' EMEA Workplace Solutions ahead of the company's upcoming global whitepaper on the red-hot topic this summer.
Perske says workplace strategy used to be about maintaining facilities and trimming expenses, but it's just not that simple anymore. "Businesses need to create workplaces that attract the best talent, adjust to shifting workforce demographics and promote employee well-being while staying ahead of new demands and new technologies. And all of this must be accomplished while containing costs in an increasingly competitive recruitment and retention landscape."
To win the talent arms race, the importance of creating an effective workplace can't be understated, he adds. "For the average company, more than 80% of total costs are typically tied to people. This means that even modest improvements to employee productivity, engagement and satisfaction in the workplace can have significant returns on investment. In our work, my colleagues and I find that the most successful companies look at workplace strategy as a true business opportunity rather than just a design challenge," Perske said.
By bringing together insights and experiences from every corner of the world, Colliers has identified five major shifts businesses need to make in the workplace over the next five years:
Make employee experience a core part of business strategy.
Build the "Internet of Workplace."
Create a workplace that makes people healthier.
Ingrain the co-working mentality in real estate strategy.
Enable the agile organization.
Perske says companies must rethink how they define their workplace problems to even begin to plan a path forward. "This is not a design problem. This is a business problem," he said. "Workplaces are more than places to save money; workplaces must be good for people. When people thrive, their employers thrive. Saving a dollar on the workplace can cost many more dollars when talent is squeezed and employee experiences are degraded. Productivity, loyalty and innovation suffer."
"We are moving into a talent shortage; demographic age cohorts projected to 2030 are no longer a pyramid—they are a cylinder, Perske says. "This means that growth will either happen offshore or salaries for domestic talent will have to rise to attract talent away from competitors. But it takes more than salaries to attract talent. Creating engaging, inspiring, friction-free experiences throughout the work day (not just at the office) will contribute to attracting and retaining the best talent." Another reason to challenge dated workplace strategies is that the future is more unpredictable than ever, says Perske. "Because of this, companies will be reluctant to sign five-year leases. Organizations need to acknowledge this unpredictability as real and positive and craft workplace solutions and real estate strategies that support it—not fight it or hope for more predictability."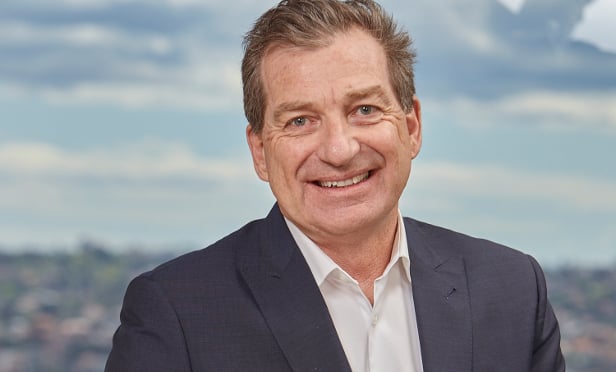 Black says that competition among industry sectors is becoming tougher; companies need to benchmark themselves against their competitors, and real estate costs are part of the equation. "If they can improve the performance of their real estate either through reducing area required or improving the productivity of their workplaces, the savings go straight to the bottom line."
New technologies make it possible to work when and where it's convenient for the employee, adds Boogaard. "Many organizations used this to facilitate people to work from outside the office and reduce the company's footprint. Particularly during the crisis of 2008 to 2015, many organizations focused on efficient space usage by implementing desk sharing, huge open-space areas and pushing people away from the office. This short-term focus does not necessarily provide long-term benefits. We now see that many work environments do not work for the people working in them. It might positively impact short-term results and the P&L of real estate and facility management, but not overall organizational performance."
Boogaard says the real return on investment from changing the work environment is created through added value and enhanced performance of employees and the organization—not by efficient buildings only. "Employees are the revenue engine of the company. Increasing elements such as empowerment, health and productivity of the employees ultimately accelerates company success and profit. There's huge financial potential by creating a work environment that works for people (e.g., retention, sickness rates, attractive employer and productivity)."
So, how can companies create workplaces that attract the best talent, adjust to shifting workforce demographics and promote employee well-being while staying ahead of new demands and new technologies? Perske says it's all in how you define the problem. "If you define the problem as cost cutting, you will end up with a smaller footprint in suboptimal locations. If you define it as a way to enable work, attract talent, drive wellness and create cultural stickiness, your solution is very different. And then you have to ask yourself, 'is it working?' Forward-thinking companies use success metrics that drive to this higher-value outcome."
Getting the strategy right from the beginning is crucial, says Black. "What are the goals for a firm's workplaces, and how do these align with the corporate strategy? It's essential to offer the best access to current and future technologies that will enhance productivity and mobility. The best talent looks for great technology, flexibility, collaboration opportunities and a workplace that enhances their productivity and health and well-being."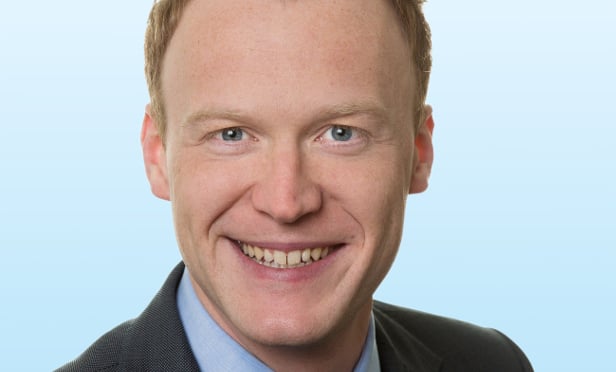 Boogaard recommends creating a work environment that persuades people to come to the office. "Facilities are important, like a hospitality desk where you can come with all your questions about HR, IT, the workplace, etc. It's important to offer high-quality workplace basics, and different workplace types, with environments that are conducive to doing both concentrated work (which is too often forgotten) and intensive collaboration. Recharge facilities with relaxation areas for meditation and sports and coffee bars are also important, as is a healthy workplace that provides access to daylight; height adjustable furniture; climate control that stimulates people to move; healthy food, etc."
Technology that enhances employee performance is also key, says Boogaard. "Until now, technology mainly focused on optimizing the way in which a building is used by measuring occupancy, connecting workplaces and facilities to the Internet. This leads to interesting new insights, but this does not directly lead to benefit for employees. I think the next wave is about implementing technology that increases people performance, e.g., mood and emotion recognition—an office that intuitively reacts in response to how people feel. When the building recognizes I am tired, it changes lighting, temperature, etc., without explicit instructions."
But there's one factor even more important than the facilities: the community. "Because technology enables people to work from anywhere anytime, there should be a clear reason and added value to go to an office," says Boogaard. This is not just about facilities (facilities could be good at home as well), but mainly about the community present at the office. You go to a certain place because you can connect and collaborate with interesting people. Community is broader than employees from the own organization only. Think about startups, students, partners, etc. I see this as one of the reasons that co-working spaces like WeWork and Tribes grow so rapidly: they create a community (WeWork even has a community manager whose focus is to connect people). Increasingly, managers and employees from big corporations are working from these curated spaces or creating co-working space within their own office. Technology could play a role in connecting people at the office and making visible interesting people with whom to connect."
Accomplishing all of these things in a cost-conscious manner doesn't have to be impossible, Black says. "Benchmarking real estate costs as a percentage of revenue is a typical methodology for controlling costs. You can also accomplish this by employing a professional with knowledge of building costs and creating a value proposition for creating a new workplace."
Focus on creating a business case, taking into account both real estate/facilities and created impact on the business, says Boogaard. "One way to create a business case that takes the financial impact of productivity into account is by looking at frustration time and quality time. Frustration time is the time you lose before you get to work (e.g., cannot find a workplace, you are constantly interrupted, technology is not supporting you correctly, etc.). Quality time is the time that you are in a flow, highly active and producing things. By implementing those elements that reduce frustration time and increase quality time, you can financially quantify the impact. By knowing the costs and profit per employee, and minutes of reduction of frustration time and increase in quality time, you can calculate the potential financial impact."
An outcome might be that real estate costs go up due to implementation of those elements that positively influence productivity, but the final ROI period will be much shorter, Boogaard adds. "It's very important not to have a single focus on P&Ls for real estate/facilities only. To make the right choices, take into account the impact on the business."
The next step is employee customization of their own work experience, says Perske. "People can customize every other experience in their lives except their work experience. Soon employees will be able decide when, where and how they will work within a 24 hour day. They will even decide with whom they work, regardless of physical location and will be empowered by ubiquitous devices that connect them to any community they choose. In addition, automation will change many things in the next 10 years, helping us and reducing friction and time sucks. "Automation will replace some jobs and create others. Every business revolution does that. It will elevate us to work on high-value things."