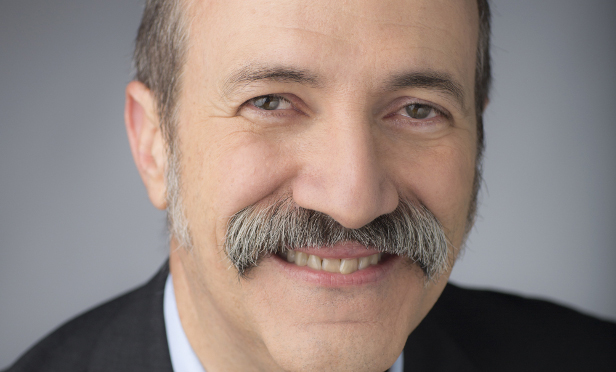 NEW YORK—From assembling funds to lack of expertise with all building-system upgrades to getting owner buy-in, the challenges asset managers face during sustainability efforts like deep energy retrofits are many. GlobeSt.com spoke with two experts from IREM on how to meet these challenges and avoid common pitfalls.
"I could write a book just on the challenges," says Nick Stolatis, senior executive, asset management and sustainability, for EPN Real Estate Services Inc. and past president and current treasurer of the Greater New York Chapter of IREM. "Many people find that assembling the funds represents a major challenge. Deep-energy retrofits imply capital, and managers are often faced with limited funds, so there may not be sufficient capital."
Other issues involve gaining senior-management support. Getting ownership to agree to make that investment may be difficult, and these upgrades may require them to pay an expense beyond their desired thresholds, says Stolatis. Owners also may not be willing to make an investment that yields a greater-than-three-year payback.
They also may be facing lack of buy-in from the rest of the property-management or facilities-management team, who may not be knowledgeable enough about these issues to make a decision. "Deep retrofits may involve certain technologies or procedures that are not being currently employed by the teams, and if the property-management teams feel challenged or their hearts are not in the project, it can be a tough row to hoe," says Stolatis. There's also the issue of being able to prove that there's a three-year or five-year payback, another challenge.
"Asset managers' challenges are based on the very nature of a deep energy retrofit," Deb Cloutier, principal and founder of JDM Associates, an energy-management and sustainability consulting firm in Falls Church, VA, and member of IREM's Sustainability Advisory Board, tells GlobeSt.com. "The measures you're implementing may save 50% of energy costs or greater, and the very nature of these retrofits means it's impacting or touching many systems in the building. You have to deal with the knowledge of the different systems—heating, cooling, windows and ventilation—the conditions they're in today and what the recommendations are for improvement."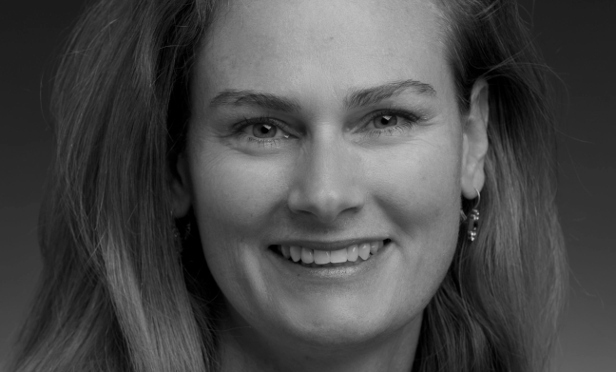 Deep energy retrofits are usually done during the end of these systems' useful life or if an owner is doing a value-add play. In talking about these systems, stakeholders are looking at opportunities for improvements and the costs and savings associated with those improvements, which can be a complicated process, says Cloutier. "It requires integrated design; if you want to take the lighting to the next level, you're looking at the other systems that produce heat in the building. If you're replacing cooling equipment, you're looking at buying the smallest right-sized equipment. If it's the roof, you're looking at the life of the roof and asking if now is the time to replace it. These are integrated, complicated systems interactions, and the challenge is that not all asset managers have the knowledge of technology or interoperability, so you need to rely on consultants or those who have done this before."
Cloutier says that while there is a growing body of them, deep energy retrofits are not very common yet. "An owner or manager needs to decide if it's the right application for the building. You have the tech piece of it, and you have the numbers side of it to say that you're going to have these costs and savings, but what are the implications on leasing? Will you be able to garner higher and better rental rates? All of these factors have to go into the analysis to decide whether to do it and how deep to go."
Also, when doing a deep energy retrofit, you need to develop an effective marketing campaign because afterward you will have something different than what you had before. "You need to educate your brokers the leasing people because you're marketing to the same complexion of your prior tenancy," says Cloutier. "You're trying to raise this up to appeal to a different group of people willing to pay more for this space because they want the attributes you're building into it."
One way to meet these challenges is through education. IREM offers an especially accessible certified sustainability course to this end, but there are also other avenues for acquiring this training. "The philosophical approach that IREM takes is pursuing operational excellence and employing best practices, and when an organization is with that, deep energy retrofits fit right in with that approach," says Stolatis. With regard to funds and costs, one strategy is beginning the retrofit process by identifying no-cost and low-cost practices, such as keeping the lights off in the evening and being able to track performance of performance using benchmarking tools like Energy Star that can identify cost savings. One can then allocate those savings toward a deep energy retrofit. "If you can save $10,000 in operational costs because you've now eliminated waste in your building, you have $10,000 to buy a more-efficient piece of equipment for your deep energy retrofit," Stolatis points out.
There are pitfalls to avoid in this process, such as failing to benchmark. "If you don't measure it, you can't manage it," says Stolatis. "Benchmarking your energy performance is critical. If you're not ready to do that, you're not ready for retrofit."
Beyond that, having a strategic view is crucial, Stolatis adds. "It goes beyond changing a light bulb to making tactical decisions. You need to have that strategic view. Where I take that in the implementation of no- and low-cost opportunities should prepare me to do more as my team develops greater fluency and expertise with the tools available to us."
You also want to avoid overpromising and underdelivering. "Don't come in and say, 'We'll save 30% on our energy next year' because if you don't deliver, that's bad. Your goal is a target to get close to, but if you fall short, you will lose credibility and there will be a lack of confidence when you come back with the next program. Be serious about what you're promising, so you must know what you're doing, and that requires having education, knowledge and experience."
Given the layers to a deep energy retrofit, you want to make sure you're working with vendors and consultants who have experience doing this, Cloutier emphasizes. "They have modeling and simulation software usually. You want someone who's run these kinds of scenarios and has looked at this integrated design before."
Also keep in mind, "You're not trying to completely redesign a new building; you're trying to use the best bones your building has to its best advantage," says Cloutier. "There are a lot of options out there, so try not to be overwhelmed by what those are. There's a continuum of how fancy or advanced you can get. Decide what you're trying to achieve, and maintain a cost-effective approach along with the evaluation."
Always waiting for the perfect is another pitfall—at some point, you've got to just jump in and do it, says Cloutier. "It's never going to be perfect, perfect—you have to do it and learn from it for future."
It's also critical to do a competitive analysis for your peer set of that location and whether it can handle the rent bump. "If it's a poor location that can't take that bump, don't do it," says Cloutier. "Make sure the growth potential is there to meet the new expectations."
Most importantly, understand that deep energy retrofits are a marathon, not a sprint, says Stolatis. "Pace yourself, and have that frame of reference that says, 'I've changed the lightbulbs; what's next?' You're continually building on the successes you've achieved and achieving greater successes."
Particularly with sustainability projects, owners and managers tend to focus on the financial aspects, which is understandable, but sustainability projects generate more than economic returns, Stolatis says. "They help the building be more energy efficient, reduce the carbon footprint of the investment and may be a deciding factor in a tenant transaction. You may be attracting and retaining more tenants because you've engaged in this program and have a sustainability strategy that you are implementing. You need to be marking your progress and sharing that information with tenants and the marketplace."
Many buildings pursue LEED or the IREM Certified Sustainable Property certification, which are designators of best practices. If you are a property owner or manager who has engaged in best practices, this distinguishes you in the marketplace and from secondary and tertiary opportunities, says Stolatis.
Cloutier recommends several resources for those interested in sustainability efforts and deep energy retrofits: