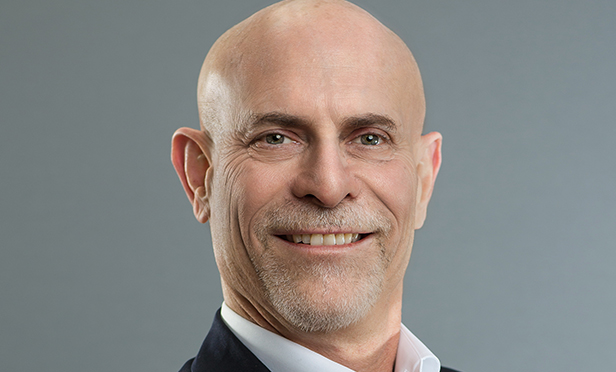 CHICAGO—Neil Soskin hesitates to say it, knowing the goal is an aggressive one. "But it's down on paper," he tells GlobeSt.com, "so . . . ." And then the SVP of portfolio management for retail REIT InvenTrust Properties Corp. reveals the plan: To reduce portfolio energy use by 20% by 2020.
"That's the flag we've planted in the sand," he adds, "and the implementation of the GRESB system allows us to start measuring that." GRESB, of course, is the Global Real Estate Sustainability Benchmark, the independent standard of portfolios' sustainability progress and, according to its own website, it represents some "850 property companies and funds, jointly representing more than USD $3.7 trillion in assets under management."
And while the 2020 goal is indeed aggressive, Soskin also knows that the shopping center REIT, with more than 80 properties along what he calls the geographic "smile"—curving from Washington, DC, through Georgia, Texas and onto Southern California—has had a great start.
This is especially true considering that the strategic plan, forged in 2016, started implementation this year. The Green Action Team, as the REIT calls it, kicked the program off by focusing on one of the more controllable energy costs in a multi-tenant portfolio—parking lot lighting. By the end of the year, the team, headed by regional VP of property management Charles Cayce, will be able to claim up to a 50% reduction in energy usage at the initial 15 parking lots converted to LED lighting.
"For open-air shopping centers, the biggest energy usage that we can control is parking-lot lighting," Soskin tells GlobeSt.com. "When renovating a property, we can build the buildings more efficiently, and that's something we're addressing. We can encourage our tenants to do energy-smart things in their space, but until sustainability becomes more of an industry standard it will be challenging for us as a landlord to mandate that our tenants comply."
Initiatives such as green leases will elevate the initiative beyond what Soskin calls "low-hanging fruit. We've organized around seven key components including lighting efficiency, energy conservation, water conservation, solid waste and recycling, building efficiencies and landscaping. Further out are such applications as solar and green leases. Those last two are currently glimmers in our eyes. We're going to walk before we run." In the meantime, "by the end of 2018 we will have converted more than half of our portfolio to highly efficient lighting systems."
And progress is being made in other areas as well, as InvenTrust is also experimenting with more water-efficient landscaping systems, particularly in states like California and Texas with traditional water issues. "In 2017 we rolled out 10 smart irrigation systems focused on properties in those states where we have more significant landscaping. In '18 we're targeting another five to 10 more. Then we'll evaluate and, based on that, determine future rollouts."
If you've noticed a certain caution in Soskin's tone, you'd be right, and it's deliberate. "In 2018, we're budgeting to have the GRESB system rolled out to our entire portfolio," he explains. "I think that demonstrates our commitment to accomplish these goals with urgency but not wantonly. We have to be fiscally sound for our investors, and we want everyone to know it's an important mission, but we're not just throwing money at it in order to get it done before its time."
In a way, that is another form of energy conservation. And if InvenTrust stays its course, that too will provide major paybacks.