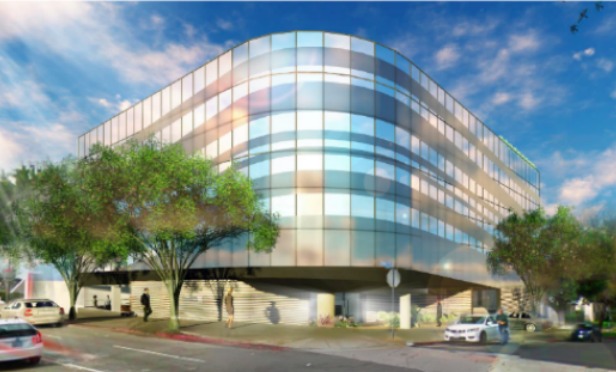 LOS ANGELES—Harbor Associates just closed what my be the best deal in Century City. In a joint venture with Stockbridge Capital Group, the office investor purchased a 33,000-square-foot office building for $14.7 million, one of the lowest prices-per-square foot in the last 24 months. The distressed asset will get a full renovation and will bring creative style office space to the typically traditional, high-rise submarket.
"From a location standpoint, this is an A-plus. You are in the heart of Century City on a very highly trafficked street, right next to Fox Studios," Joon Choi, a principal at Harbor Associates, tells GlobeSt.com. "We loved the location. In terms of the opportunity, we think that this is a great buying opportunity because the buyer was going through a situation where they needed to sell the asset. We were able to get it at a very compelling basis."
Of course, at this price, there was some competition for the property. To put additional pressure on the deal, the unnamed buyer was going through a corporate restructuring and had limited time to sell the asset. To win the deal and meet the buyer's needs, Harbor was able to close on the asset in 25 days. In that time, they were able to complete due diligence and obtain financing. "When you have a company that is going through a corporate restructuring, price is certainly one component, but certainty of close and speed of execution are very important," Paul Miszkowicz, a principal at Harbor Associates, tells GlobeSt.com. "We did a short due diligence timeframe, and we did due diligence and closing in 25 days. We have done that on other transactions, and we have branded ourselves in the marketplace as guys that are performers and closers. That encourages brokers to think of us when these opportunities come up." While Harbor did bring in a structured capital stack, Miszkowicz says that they did have the ability to close all cash.
This is the firm's first investment in Los Angeles. It has completed two projects branded Bespoke in Tustin and Irvine, and the Century City asset will follow a similar business plan. "The reason why we branded this as Bespoke Century City is because it does fit in with our other buildings in Irvine and Tustin, which offer full customization to potential tenants," says Choi. "It is a similar business plan. The minute the asset becomes vacant, we are going to undergo a dramatic renovation to transform the asset and allow for customizable elements." He wouldn't disclose the budget for the renovation, but did say it was a "multi-million dollar budget."
Somehow, the creative office revolution has skipped Century City, but Harbor is hoping to change that. Century City is known for class-A high-rise office assets, but Harbor is excited to bring a creative campus to the market, where there are already a stable of media and entertainment tenants. "There is a movement of low-rise, amenitized differentiated office product," adds Miszkowicz. "If you look at the inventory in Century City, it is all high rises. You have all of these entertainment and media tenants, but they are all located in high-rise office buildings. We think that we will be able to offer those full-floor users their own campus at a pretty interesting value proposition given today's Century City market."