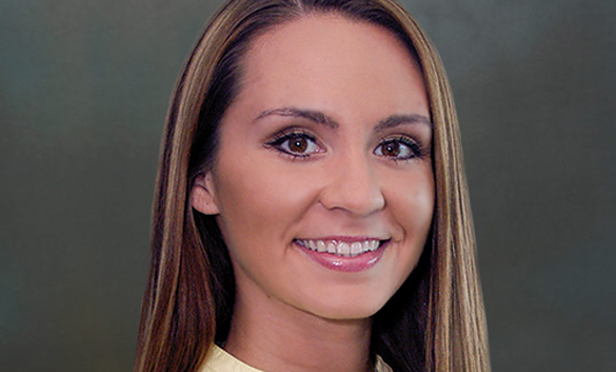 COLUMBIA, MD—Don't be surprised if the next time you're feeling a little thirsty you find your local craft brewery is shuttered. It's a sobering reality that, while the niche still represents a popular and growing trend, there are forces at work that are redefining what a successful model looks like.
That's what Marley Welsh, senior associate at the Chesapeake Region office of Lee & Associates, told us recently. But she makes it clear that changes in the model don't mean demand is going flat.
In fact, while expansion of the niche might be a bit less frothy this year than last, growth is still on tap. In fact, she cites a recent Fortune article that states: "Mid-year figures from the Brewers Association, the trade group for independent brewers, show that American craft-beer production volumes increased 5% in the first half of 2017. That's slightly less than 2016's mid-year increase of 8% and notably lower than the 16% mid-year production increase of 2015." (
Beyond the numbers, Welsh adds the color commentary to that story. "Craft brewing took a while to come onto the scene, being overshadowed originally by mass-produced beers," she says. "Over the past few years, however, I think the demand for craft product increased to a degree which encouraged more brewers to perfect their art and start businesses doing something they're passionate about. When zoning codes began to embrace the concept of craft breweries, that finally opened the door for brewers who were waiting in the wings with their investors and business plans ready, to come into the market, playing a part in the recent boom."
But getting this particular business off the ground isn't easy. "It takes time to build the plan; find the right head brewer; raise enough capital for the expensive build out; go through the permitting process; and, of course, find the right space," she adds.
For landlords, craft breweries are not like adding a traditional showroom or office/warehouse user to your tenant roster, and Welsh explains that the manufacturing component of brewing, along with the dispensing of alcohol, can muddy the process. So can landlord hesitation, a fact that impacts space availability. "Not every landlord is open to putting a brewery in their space." she says.
There's been a gravitation to flex/industrial spaces which opens a world of brewer-friendly options, such as more reasonable rents, ceiling heights that can better accommodate brewing equipment and broader opportunities for distribution along with retail tasting rooms. "The size of the space depends on the rental pricing in each market and how that aligns with each breweries' business plan, rental assumptions and sales forecasts."
But even industrial spaces present certain challenges. "Breweries are destinations, and people will travel," says Welsh, "but sometimes these flex/industrial spaces are just too far off the beaten path. Also, the tasting room requires a higher parking need that some of these buildings may not be able to accommodate. Those breweries that came to the market first had dibs, making it more difficult for those in line behind them."
Despite these limitations, the craft-beer business is still alive and, excuse yet another pun, hopping—if the formula is right. "America loves to drink beer, and that's not going away," says Welsh. "As with any restaurant or place of service, if it's a quality product, if there's variety and innovation, along with a good atmosphere and great customer service, you can't go wrong." You can add to that list the experience of the owners, the capital war chest they have to work with and the overall goals of the brand.
Even in the case of your local tasting room, the shuttered location could be filled with another brewery that meets the above checklist. "I feel confident that the space could be backfilled in a timely manner by another brewer or even a distillery, which could make use of much of the existing buildout, drainage and ceiling heights, while also drastically reducing their start-up costs, putting them in a better position to pay the rent" she says. Though, that is sometimes tough to convince landlords who fear they may be left with an unconventional space should the business go south.
Long term, Welsh says the market still has a way to go—and grow. "I don't see the market becoming over-saturated," she explains. "Each brewery is unique, and they create their individual recipes. I put two breweries in Anne Arundel County [Maryland], and they don't see it as competition, since their business models are different."
The innovation factor Welsh mentioned might be the ultimate key to strong and continued growth for the sector, something Bart Watson, chief economist for the Brewers Association, told Fortune: "The growth pace for small and independent brewers has stabilized at a rate that still reflects progress, but in a more mature market," he said. "Some breweries continue to grow, whereas others have to evolve their position and nurture new opportunities to ensure they keep pace."