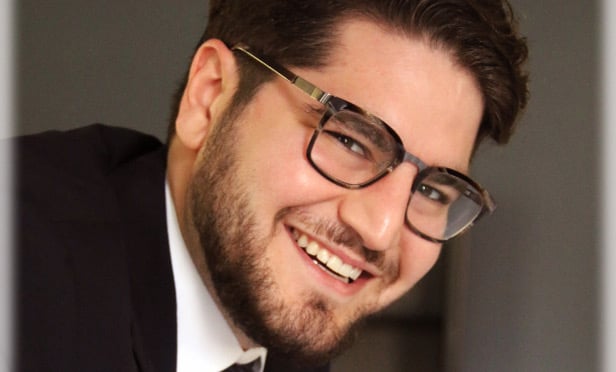 EAST BRUNSWICK, NJ—Millennials have had a starring role in the movement toward urbanization and explosion in e-commerce that will continue to disrupt industrial real estate now and into the future, F Greek Development's development and acquisitions specialist David Greek tells GlobeSt.com. Greek will be speaking in a three-part "Fresh Views" session during NAIOP's I.CON: Trends and Forecasts conference in Jersey City, NJ, in June. The session features CRE professionals 35 and under speaking about millennials' impact on the industrial sector, their consumption habits and the trends they drive. We spoke exclusively with Greek – a millennial himself – about these topics and what attendees can expect from this part of the conference.
GlobeSt.com: How do you feel millennials are influencing the industrial real estate business?
David Greek: A lot of the major trends that affect all sectors of real estate – including urbanization and e-commerce – are led by millennials. Millennials are driven by convenience and will choose a retailer that can deliver the product or service they want in a timely manner. Good price is important, but being able to deliver to dense, urban communities or transit-oriented development within 24 hours – that's extremely important to our clients today. It goes back to the most fundamental part of real estate: location. Location is becoming even more important today than it ever has been in proximity to the population, especially the young population. We're seeing a lot of infill demand, which provides access to the labor force and gets businesses as close to those consumers as they can. There's a demand for all sorts of industrial products within throwing distance of urban communities.
GlobeSt.com: How do millennials' consumption habits differ from past generations?
Greek: Convenience is at the forefront, but it has to be balanced with pricing. Millennials are known for delaying expenses for as long as possible because they simply don't have the money to spend or don't want to spend money on the things their parents' generation did. They are delaying homeownership longer than previous generations, getting married later and having kids later. They also rely very heavily on online shopping and e-commerce. If you look at the statistics, something like 20 percent of all retail transactions happen online, but for millennials specifically, it's exponentially higher. As millennials' income increases over the next five or six years, all these trends will become more pronounced.
GlobeSt.com: How do their career expectations differ from past generations?
Greek: As a millennial myself, I know we have a reputation for being entitled or narcissistic, but I think we're being misread. It's important to us to be happy and fulfilled at work, but we also want to feel we're contributing in a visible way and have a clear path to promotion. A lot of people talk about work/life balance, and I think that's important, but I'm not sure work/life balance is the way most millennials think about it. You see a lot of millennials migrating toward a dense city-living environment where they don't have to draw a clear line between work and social life – they're answering emails at the bar, and they're at that bar with their co-workers, who are also their friends. We're less focused on punching a clock and more focused on getting results and achieving specific goals.
I had social media as early as middle school – that's how we were socialized. Amazon is talking about drone deliveries, Uber is talking about self-driving cars … is this out in a nebulous future? No, it's constantly occurring, and we are having to adapt. Millennials are digital natives and we're comfortable with adapting. New technologies will be adopted faster because we're more willing and ready to accept that change than previous generations.
GlobeSt.com: What else should our readers know about millennials and industrial real estate?
Greek: Rural, suburban and urban industrial have benefited from millennials. Depending on which distribution model you use, you might find a need for smaller urban-infill-oriented industrial properties or large rural facilities like Amazon. All locations across the board will benefit from the e-commerce trend that millennials are driving.