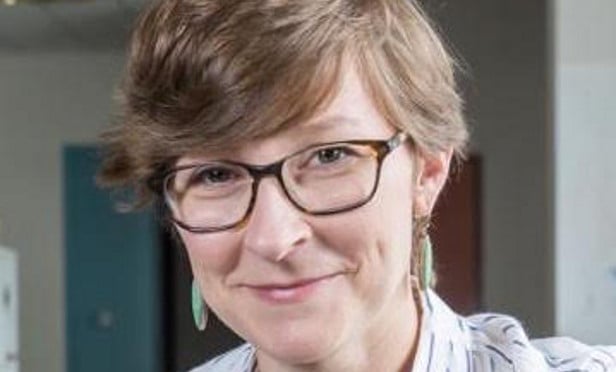 LOS ANGELES—Great technology in the workplace should have a positive impact on those running the building as well as employees in the tenant spaces, Comfy president Lindsay Baker tells GlobeSt.com. Baker, whose firm provides office technology geared toward keeping employees productive and comfortable, will be speaking during the session "Disruptive Technology" during NAIOP's O.CON conference here in November. We spoke with her exclusively about the technologies shaping office product today and in the future, as well as how tech solutions are changing the way the office environment is managed and perceived by tenants.
GlobeSt.com: Tell us about the technologies that are shaping the office product of today and tomorrow.
Baker: There are two different types of technology influencing CRE today: that which helps CRE people do their jobs better—the transactions, ticketing systems and streamlining the business of CRE. There's a huge amount of room for improvement there. The second type of technology is the one [Comfy] is in: that which improves the quality of work environments. This technology tries to improve the asset and the feeling of being in a commercial office space, which improves tenant retention and the way people feel about buildings. That matters because many times we're talking about people's productivity in their work environment, and employers care about that a lot.
GlobeSt.com: How are leading tech companies' solutions changing the way the office environment is managed and how it's perceived by tenants?
Baker: The way that commercial offices are run today is different—not just because of technology, but because society has changed. People can work from home and from any desk we want to. We can provide them with a better way to control the temperature of their environment, to find an empty conference room to work in or reserve a desk—technology is helping us do that more efficiently. Partially because CRE as an industry is a little bit slower to adopt technologies, technology has been more responsive to existing problems. A lot of these tech tools are very much geared toward eliminating inconveniences that exist for tenants and people-managing offices. Great technology in the workplace should have a positive impact on those running the building as well as the employees.
GlobeSt.com: How will technology impact the control of everything from building systems to financial transparency?
Baker: It's going to become more dynamic and more diverse. When we think about heating and cooling or lighting or space use or any of these kinds of things—it affects how we fit out the space in the first place, how we design it. Technology is enabling us to get more granular about what people like in their space and give them more control. If I want to sit in a space that's cool, dark and quiet, I can find it with the help of technology, but if someone else wants something different, they can have that as well. If there's no one in a building, you can save on energy costs by turning everything off. Technology allows us to provide a diverse set of environments for people, and software enables much more customized control and allows it to change over time. That means you can provide more on-demand services. With the trend toward co-working space and no up-front leases, it makes for a much less static and bulky market.
GlobeSt.com: What tools are available to improve processes and tenant and investor satisfaction?
Baker: There's software and there's a lot of hardware. There's glass and smart lighting that can cue into people's brain functioning so it actually produces light that's warmer in the evening than in the morning to help keep our hormonal rhythms intact and help us sleep better. There's a lot of technology that looks at better monitoring of the indoor environment: is the space being used well? Sensors can see how people are using space, which saves money and helps you understand how well you're doing at providing a good space for tenants. Security systems can help people get in and out of buildings without a lot of headaches.
When selecting technologies to deploy for real estate, there should always be a conversation around data security and making sure whatever data you're collecting—whether its people's comings and goings, building systems, etc.—is secure. It's good for people to ask important questions about how data is protected, and providers should be able to give you answers to that.