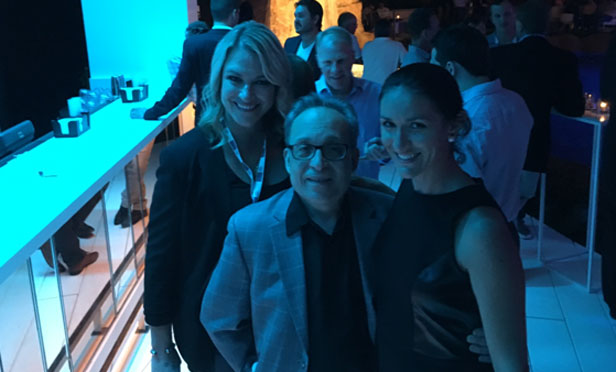 LAS VEGAS—GlobeSt.com was in attendance last night at the over-booked opening client appreciation party for IPA, a division of Marcus & Millichap. As for their expectations for this year's event? Bill Rose, VP and national director of the retail group and net leased properties group for the firm, tells GlobeSt.com that his firm has more than 300 agents and loan originators working the show, all of whom have full calendars.
"Our exclusive client event, Retail Trends, will be headlined by Dr. Ben S. Bernanke and will occur on Monday night, May 23rd," he tells GlobeSt.com. Check back in the coming days for coverage from that.
Rose explains that this year will be a "highly productive show for the industry." He adds that "2016 will prove to be a benchmark year.
Rose tells GlobeSt.com that deal flow will not be in short supply this year, pointing out that IPA is showcasing some $6-billion in active exclusive retail listings.
According to the firm's latest retail investment forecast, tech markets San Francisco, Austin, Seattle-Tacoma and San Jose continue to dominate the upper rungs of the 2016 National Retail Index. Limited new supply and rising sales lifted Los Angeles five spots to complete the top five markets, while supply growth hastened a decline of four spots for New York City. The top 10 also includes other tight California markets Orange County and San Diego and East Coast newcomers Miami-Dade and Boston.
The forecast also says that following the addition of 2.7 million jobs in 2015, employers will maintain the steady pace of growth by creating another 2.5 million positions this year. Job creation will be broad-based, with only natural resources and mining and some segments of manufacturing likely to lag the overall trend. Secondary and tertiary metros were late to join the economic recovery but will record solid hiring gains in 2016.
The firm's investment outlook? "While disparities between cap rates in primary, secondary and tertiary markets persist, they may be too narrow to support a widespread capital migration from one type of market to another to capture appreciably higher yields." The report also says that "Retail investors will continue to take in the changing retail landscape, wherein many retailers continue to pursue multi-channel strategies combining actual stores and an online presence."