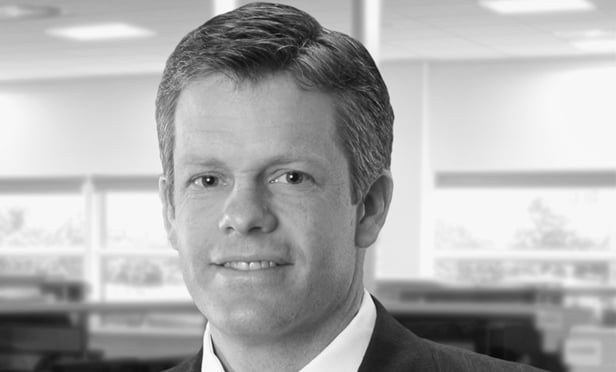 While the 2016 shopping season may have looked weak for brick and mortar stores, statistics show that consumers are still spending and the trend is expected to climb in 2017. With the traditionals like Macy's and Sears taking severe drops, the numbers point to a boom in online shopping, which was up 12.4% in 2016 as compared to the same three months in 2015. With certain brick and mortar retail becoming a more challenging investment, where are investors turning? A surge in industrial investment activity is answering part of that question.
Amazon Prime Effect
Currently, there is a growing inventory of large industrial warehouse space. It's attractive to owners and investors as the consumer spending trend moves towards online ordering with quick deliveries. Larger spaces are needed to house more extensive inventory that's locally available for quick delivery (the Amazon Prime effect!) A ripple effect of this is the transportation needs associated with the expanding inventory of large industrial warehouse facilities. With the exponential growth in shipping of online orders, the means to get the product to the consumer translates to more freight facilities space to keep up with customer demand. In some cases, more minor modifications can be implemented to enable existing warehouse facilities accommodate an alternative transportation-related need. When looking to deploy capital in an industrial and industrial warehouse properties, it's important to take the right due diligence approach for this asset type.
The Right Due Diligence Approach – A Few Examples
The resurgence of transportation as it relates to the due diligence of industrial warehouse and freight logistics is a direct result of the shift to online shopping. With property locations often in areas with prior manufacturing, heavy industrial activity, or a transportation or logistics corridor – the need for diligent evaluation of historical impacts to the property is paramount in the Phase I process. Critical information on the environmental history that could rule out or limit a Phase II investigation is often available in the public domain, but it's likely not all at your fingertips.
Although online state databases continue to improve, there are still paper files that require your consultant to pursue them through the bureaucratic FOIA process. Allow your consultant some time, but expect them to know the quickest path to get the information through the state agency's channels, and to have relationships with the regulators who may be able to provide site specific clues and answers. Some agency processes still require an appointment for an in-person viewing of the files, and reservations can run three weeks out or more.
Should you not be able to rule out further investigation in the Phase I process, be sure to work with a consultant experienced in the state who understands not just the current cleanup standards, but the prior standards under which previous investigations were completed or No Further Action determinations were made. You may need to gauge the 're-opener' potential for a case where prior investigation data did not sufficiently address a concern that is more stringently, or now more formally addressed in the current standard, such as vapor intrusion.
It's also important to work with a consultant seasoned in performing Phase II's for financing purposes as well as Phase II's for closure purposes. There can be a distinct difference and the purpose should be well defined and understood by all parties. Another key skill set for the consultant is the expertise and experience in providing Remedial Cost Estimates (RCE) as a follow-up to the Phase II. An experienced consultant can take the Phase II data and turn it into a quantifiable path to closure, or get you comfortable as a lender on the property.
On the physical condition side, the roof system typically screams the loudest for careful attention. Roofing contractors can be helpful with the evaluation, and even more so in the costing of immediate repairs or ongoing maintenance. Yet beware the inherent bias to contract some work out of the deal, so band-aid solutions should not be overlooked. A trusted, independent third party roof specialist should accurately characterize and quantify concerns identified during the visit, even those that are not visible to their expert eyes.
So long as a seller will grant permission and the roof is no longer under warranty, performing core samples allows for understanding the profile and integrity of the system when you peel back the layers. Infrared scans can be insightful and spot concern areas, but a true understanding of the system performance through infrared technology can require scanning under different conditions including the different seasons of the year. With a nominal additional fee, your roof specialist should be able to prepare a CAD drawing with full measurements and clearly identify all roof penetrations. You can then utilize the drawings down the road to secure contractor bids for rehab or re-installation purposes.
Your roofing specialist should also have experience in preparing detailed bid specifications to provide a level playing field for contractors to bid on the proper rehab or replacement solution, and ensure the appropriate contractor is selected. A roof specialist experienced in performing and managing roof system installations can then oversee the contractor and ensure proper implementation.
Whether you are a lender or equity investor, it's important to work with a consultant that can help you navigate things such as complicated environmental histories, or clearly understand and manage big ticket roof repairs or replacements in an efficient and effective manner.