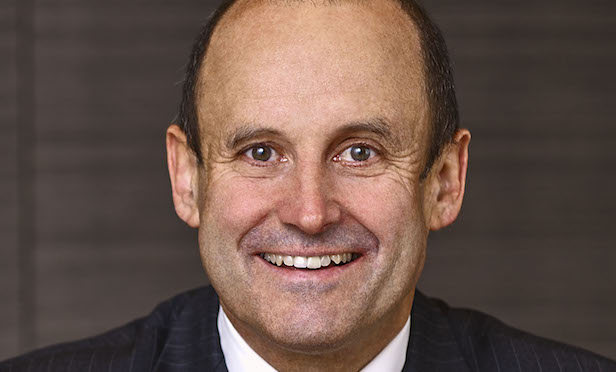 LAS VEGAS—Newly formed gaming REIT VICI Properties Inc. has completed its spin-off from Caesars Entertainment Operating Co., the company said Friday. The launch comes on the heels of CEOC's emergence from Chapter 11 bankruptcy and the merger of Caesars Entertainment Corp. with Caesars Acquisition Co., both of which were also finalized on Friday.
VICI's portfolio contains 19 gaming resorts nationwide, including the iconic Caesars Palace Las Vegas, along with a subsidiary that owns four championship golf courses. The properties are triple net-leased to Caesars, thus providing VICI with a predictable revenue stream backed by a corporate guarantee from Caesars.
Leading the newly formed REIT is a senior management team led by industry veteran Ed Pitoniak. First order of business, Pitoniak tells GlobeSt.com, will be "to complete the project of setting the company up for success. We've assembled a very good management team and we've got a very good roster of advisors. As we emerge, our focus will be developing a long-term business plan, a long-term focus for the company, which our board will have the opportunity to review, advise on and ultimately adopt."
Although the company's focus will be on gaming in the near to mid-term, Pitoniak says that as time goes by, "we will look to diversify our portfolio, but we're going to do so using very strictly self-imposed criteria. As we look at adjacent sectors, the key questions we will ask ourselves are: number one, do we have advantageous insights into these sectors; two, do we have advantageous capabilities that would enable us to create value in those sectors; three, do we have advantageous relationships that will ensure we're doing business with the right people in these sectors and the sorts of partners that will enable us to create value in those sectors; and finally, can we generate an effective cost of capital to migrate out of gaming. Time and only time will tell if we're able to do that."
Pitoniak and his team anticipate that the next 10 to 20 years will represent "a strong period for leisure and hospitality in the US and beyond. So much of this will be driven by social and demographic trends," notably the continued aging of the Baby Boom generation and this cohort's opportunity to enjoy "the greatest amount of disposable time and income of their lives; and secondly, Millennials should move through their family-formation phase, "such that Millennial families can start to travel and enjoy leisure and hospitality experiences. We think those generational demand drivers should make it a very rich decade or two for leisure and hospitality, and over time, we will look to see where the best places for us to seek superior risk-adjusted returns for our investors will be."
One of the opportunities Pitoniak sees is "to help investors across the spectrum understand the real estate dynamics of our business in real estate terms. Our predecessors among gaming REITs have done a very good job establishing their companies and creating value for their shareholders; we think there's an opportunity for us to build on the foundation they've built by helping the market to understand the real estate characteristics of our business and how attractive those characteristics are."
Therein also lies a challenge: "to get the REIT marketplace in particular fully on board with our company and with our sector, and helping them to understand what we believe to be the very attractive real estate investment characteristics of our sector." And further, Pitoniak says. "helping everyone to understand just how strong a business the ownership of gaming real estate is. If you look at the Las Vegas market, for example, room supply growth last year was 0%. This year it will be 1% and next year it will be 0% again.
"This is a business that does enjoy significant barriers to entry, partly due to licensing but also due to the difficulty in getting anything built," he continues. "Those are things we want to help the investment market understand, and we see that as both an opportunity and a challenge."