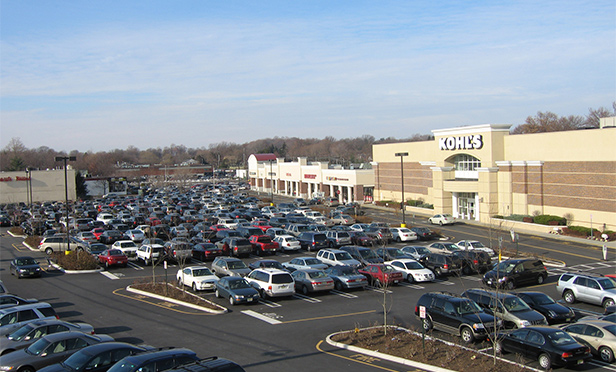 Several new projects got underway in New Jersey recently, and several firms and individuals received honors at NAIOP-New Jersey. Here's a roundup of these activities.
ACQUISITIONS AND DISPOSITIONS
LINDEN, NJ—Hartz Mountain Industries broke ground on its latest industrial building in Linden, New Jersey. The building, to be located on Lower Road, will contain 156,000 square feet of modern warehouse space. The building boasts 36 foot clear ceilings, 39 loading docks, 58 truck parking spaces and 166 car parking spaces. The building will be available for occupancy in March of 2017.
NORWOOD, NJ—Pro Source, a housewares distributor, acquired a 26,928 square foot industrial building located at 380 Chestnut Street in Norwood, NJ, from 380 Chestnut Street LLC. NAI Hanson's Steven Leitner represented the buyer. Pro Source is relocating to 380 Chestnut Street from a smaller location in Mahwah, NJ. The building will be used to warehouse houseware products as well as for distribution. With 17' ceiling heights, three tailgates, and a drive-in, 380 Chestnut Street allows the business to keep larger inventory on hand and increase efficiencies in their distribution. The industrial building also offers 3,500-square-feet of office space and ample parking. The property's 2.58 acres of land also allows for the possibility of expansion in the future. Bill Pastuszak of Resource Realty of Northern NJ represented the seller, 380 Chestnut Street LLC in the transaction.
JERSEY CITY, NJ—Jersey City Mayor Steven Fulop joined officials from Manhattan Building Company last week to officially open Cast Iron Lofts II, a new 27-story, 232-unit luxury residential building. Located at 300 Coles Street, the industrial-inspired building is the second property to open within the Cast Iron Lofts collection, which is spearheading the creation of SoHo West (South of Hoboken, West of New York City), a vibrant new neighborhood of oversized residences in highly amenitized buildings on the border of Jersey City and Hoboken. Cast Iron Lofts II has large one-, two- and three-bedroom residences with a full suite of indoor and outdoor amenities and 20,000 square-feet of street-level retail space.
LEASES
RARITAN AND PARAMUS, NJ—Levin Management signed new leases in two of its locations. Furniture giant Raymour & Flanigan will open a 41,300-square-foot outlet store at Paramus Place , a 261,300 square-foot property in Paramus where Levin serves as exclusive managing and leasing agent. The lease signing brings this landmark shopping center to 100 percent occupancy, filling a high-profile anchor space along the sought-after Route 4 retail corridor in Bergen County. The Raymour & Flanigan outlet store will open in the end cap formerly occupied by discount apparel store Daffy's. Fast-casual sandwich chain Jersey Mike's has leased 1,100 square feet at Somerville Circle Shopping Center in Raritan, bringing this Somerset County shopping destination to full occupancy. Levin Management is exclusive leasing and managing agent for the 150,000-square-foot center. Levin's leasing representative Vanessa Fernandez negotiated the long-term lease. Gary Krauss of Pierson Commercial Real Estate served as the tenant's broker in the transaction.
HACKENSACK, NJ—Litigation law firm Pearce Law has renewed its lease at Court Plaza North, located at 25 Main Street in Hackensack, NJ. A tenant at the Alfred Sanzari Enterprises-owned and managed class A office complex since 1988, the law firm occupies 4,100 square feet on the sixth floor. The transaction was negotiated in-house by Stephen C. Jennings, Alfred Sanzari Enterprises' vice-president of leasing and marketing.
FINANCING
LYNDHURST, NJ–Holliday Fenoglio Fowler arranged a $31 million refinancing for Veterans Square, a 136,928-square-foot, grocery-anchored community retail center in the Northern New Jersey suburb of Lyndhurst. HFF worked on behalf of the borrower, The Hampshire Companies, to place the fixed-rate loan with Nationwide Real Estate Investments. Loan proceeds will be used to effectuate an internal transfer of the asset. Completed in 2000 and renovated in 2012, Veterans Square consists of four one-story buildings and features 710 parking spaces, of which 150 are licensed from NJ Transit. The 97.2-percent-leased center is home to 13 tenants, including ShopRite, Supercuts, PetSmart, Davita Healthcare, HomeGoods, GNC, Garden Nails and Gencarelli's Italian Restaurant. Situated on 12.31 acres at 530-560 New York Avenue, the center is located in the heart of a densely populated residential neighborhood and is within walking distance to both the Lyndhurst train station and several New Jersey Transit bus stops. Veterans Square is located in the Meadowlands retail submarket, which is currently 97.5 percent occupied. The HFF debt placement team representing the borrower was led by senior managing director Jon Mikula and director Michael Klein.
MULLICA HILL, NJ—Bellwether Enterprise Real Estate Capital, the commercial and multifamily mortgage banking subsidiary of Enterprise Community Investment, recently closed a $5 million permanent USDA RHS 538 GRRHP loan for Mullica West Apartments, a multifamily apartment complex in Mullica Hill, NJ. The loan is the first of its kind to be completed and closed in the state. The property consists of a total of 168 units, 105 of which are subsidized with Rural Development Rental Assistance. Equity from the sale of 9 percent Low Income Housing Tax Credits (LIHTC) and the loan were used to renovate the existing development. Bob Morton, senior vice president in Bellwether Enterprise's South Bend office, arranged the financing.
MADISON, NJ—Prudential Real Estate Investors is rebranding globally as PGIM Real Estate in all the markets in which it operates. The company currently operates as Pramerica Real Estate Investors outside of the Americas, Japan and Korea. With more than $65 billion in gross assets under management, as of March 31, 2016, across the Americas, Europe and Asia Pacific, PREI is the real estate investment management business of PGIM, the global investment management businesses of Prudential Financial. PGIM is one of the world's largest asset managers, with more than $1 trillion in assets under management as of March 31, 2016.
EXCLUSIVE AGENCIES
RIDGEFIELD AND WARREN, NJ—Cushman & Wakefield has been named leasing agent for two new projects, a two-building 278,000-square-foot New Jersey Meadowlands industrial development, and the Warren Corporate Center in Warren. The Meadowlands project, slated for delivery in December 2016, is located on Bell Drive in Ridgefield, NJ. Stephen Elman, Jules Nissim and Michael Terranova in Cushman & Wakefield's East Rutherford, NJ office, are heading the assignment for Sitex Group and an institutional client of Connecticut-based Cornerstone Real Estate Advisers. Work has already begun on the redevelopment site. The Warren Corporate Center appointment closely follows the joint-venture acquisition of the 820,000-square-foot, Somerset County office campus by Vision Real Estate Partners and Rubenstein Partners. Cushman & Wakefield's Robert Donnelly, Robert Donnelly, Jr. and Christine Eberle, based in Morristown, NJ, are heading the assignment. Warren Corporate Center includes five, four-story class A office buildings on 176 acres.
HONORS AND AWARDS
SOMERSET, NJ—Advance Realty received NAIOP-New Jersey's Judge's Award for the transformation of the former Sanofi-Aventis campus in Bridgewater into the New Jersey Center of Excellence, the state's most modern and sought-after "live-work-play" development. The award comes on the heels of Nestlé Health Science's decision to relocate its research and development professionals to a 180,000-square-foot space at NJCOE, where Advance recently received zoning approval for 62 of the campus' 110 acres, allowing for multi-family, restaurants, outdoor recreation, a grocery store and other shopping destinations. NAIOP New Jersey also presented Donald Witmondt, chairman of Woodmont Properties, with its Lifetime Achievement Award.