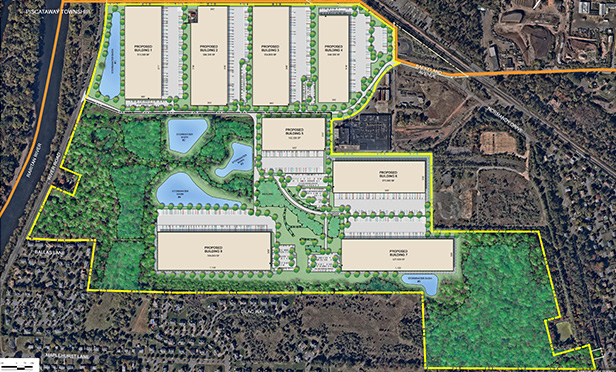 PISCATAWAY, NJ—Rockefeller Group has acquired a 228-acre land parcel in Piscataway, NJ, from the partnership of Lincoln Equities Group and Real Capital Solutions for $57 million. Rockefeller Group will develop the former brownfield site, a fully remediated property off Interstate 287, for a 2.2-million-square-foot, state-of-the-art facility dubbed the Rockefeller Group Logistics Center.
"The markets moved considerably and improved, and our capital partner and ourselves decided it was an opportune time to exit," Joel Bergstein, president, Lincoln Equities Group, tells GlobeSt.com. "The demand has driven pricing, you've had increases of nearly 20 percent in rental rates for existing buildings, and I think the demand for state-of-the-art newly constructed buildings will be even stronger, and pricing will be stronger."
Rockefeller Group has selected Cushman & Wakefield as the exclusive marketing agent for the Logistics Center, which will include six buildings, representing a combination of speculative and build-to-suit opportunities. The Cushman & Wakefield team of Jules Nissim, Stan Danzig and Marc Petrella will manage the assignment.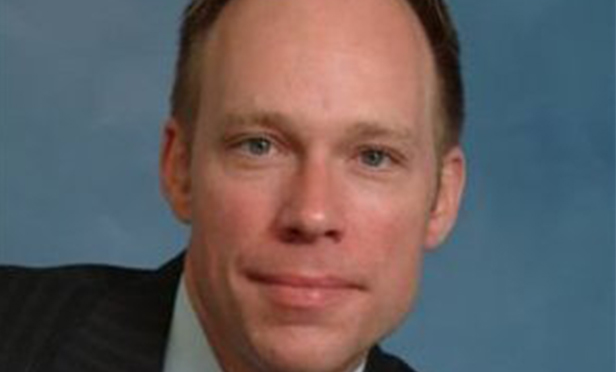 "We're thrilled to move forward with the Rockefeller Group Logistics Center on one of the largest remaining developable sites in New Jersey at a time when demand for well-located and well-designed industrial product in the state is so strong," says Clark Machemer, senior vice president and regional development officer for Rockefeller Group's New Jersey/Pennsylvania operations. "When complete, the complex will offer prospective users a level of flexibility that's unparalleled in New Jersey."
Rockefeller Group acquired the site in a transaction brokered by the Cushman & Wakefield team, along with David Bernhaut, Andy Merin, Gary Gabriel and Kyle Schmidt of Cushman & Wakefield's Capital Markets Investment team.
Rockefeller Group's plans for the development are propelled by the vigorous demand for modern, top-quality warehouse space in New Jersey, specifically within the I-287 industrial corridor. The Rockefeller Group Logistics Center will feature properties ranging in size from 200,000 to more than 800,000 square feet, accommodating users with a wide variety of size and infrastructure requirements. Flexible transaction options will allow for future users to lease or own industrial space.
Additional notable features and amenities of the Logistics Center will include excess trailer parking for each individual building, on-site rail service, two means of ingress and egress to the site, and an in-place 30-year "payment in lieu of taxes," or PILOT, agreement.
"The opportunity that Rockefeller Group is creating through its project in Piscataway is truly exceptional, and is especially ideal for users involved in e-commerce, third-party logistics, food and beverage, retail or other consumer products," Nissim said. "Beyond the park's excellent infrastructure, its location provides immediate access to major transportation routes, offers rail service – a unique feature in New Jersey – and provides great access to the surrounding region's robust labor pool."
Since purchasing the property at 171 River Road in 2014, Lincoln Equities Group and Real Capital Solutions worked closely with the Township of Piscataway to redevelop the site, which had been vacant since the 1960's. LEG developed a site plan and secured development rights to construct up to eight buildings ranging from 250,000 square feet to 700,000 square feet, as well as new roads, infrastructure, and landscaping.
"This property closes at an important time for the state's I-287 corridor, which is now seeing significant interest from industrial developers due to its proximity to Newark's airport, port and rail stations," says Joel Bergstein, president, Lincoln Equities Group. "We purchased the site at 171 River Road three years ago when most developers were focusing on the I-95 corridor, and we're fortunate to anticipate where the state's next wave of development would take place."
171 River Road is located one mile from Interstate 287 (with direct access off both Exits 8 and 9), close to Port Newark/Elizabeth, and is accessible by "F Plate" rail cars. The former brownfield site was fully remediated by Union Carbide after the shutdown of a Bakelite plastics manufacturing plant in 1939.
"The markets moved considerably and improved and our capital partner and ourselves decided it was an opportune time to exit," Joel Bergstein, president, Lincoln Equities Group, tells GlobeSt.com.
"The development of 171 River Road is a great example of what happens when government and private business come together with a common goal," says Brian C. Wahler, mayor of Piscataway Township. "Thanks to our collaboration with Lincoln Equities Group, this former brownfield site – which sat empty for decades – is now positioned to attract businesses and jobs into our community, adding to our tax base."
The Township of Piscataway offered a Payment in Lieu of Taxes (PILOT) as an incentive to businesses and committed to completely reconstructing Baekeland Avenue, which provides access to the site from Exit 8.
"We were glad to be able to partner with Lincoln Equities, the team there is a great partner that has the local operating expertise we value," says Marcel Arsenault, CEO of Real Capital Solutions. "We are creative entrepreneurial money with a fortress balance sheet, which allows us to work with partners like Lincoln Equities to maximize results and be a one-stop-shop for debt and equity."
David Bernhaut of Cushman & Wakefield represented the sellers.