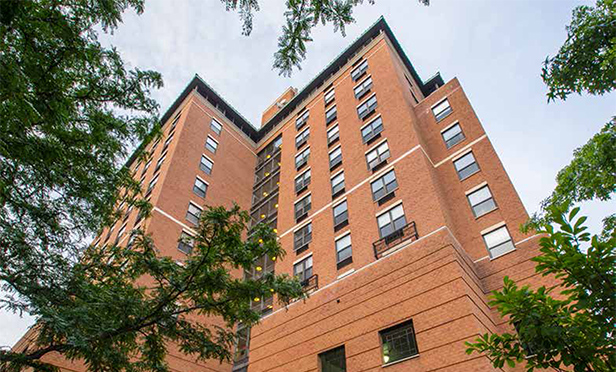 HOBOKEN, NJ—Hawaiian state government retirees are saying "aloha" to Hoboken, as their pension plan is apparently cashing out of a nine-year Hoboken multifamily investment.
Funds managed by Greystar Real Estate Partners acquired Observer Park, a 115-unit apartment building at 51 Garden Street, Hoboken, NJ, from LaSalle Investment Management, representing the Hawaii Employees Retirement System, according to Real Capital Analytics, a proprietary research database.
The sale price was approximately $70.3 million, or $611,304 per unit, Real Capital Analytics says. The Hawaiian pension fund acquired the property in October 2008 from Applied Development for a reported $47 million.
Cushman & Wakefield's Metropolitan Area Capital Markets Group represented the Invesco Real Estate Advisors separate account managing the investment for the seller.
"The location is considered to be the 'best of the best,' just two blocks from the PATH Station at the Hoboken Terminal, and in the heart of Hoboken's thriving 24/7 environment," says Brian Whitmer, Cushman & Wakefield executive director. "When investors seek acquisitions in the New York metro area, they consistently target markets with the most convenient public transit options. Hoboken stands out in that regard, and Observer Park is the closest institutional quality apartment community to the PATH rail and ferry station – where a majority of the Manhattan-bound commuters are going to every day."
Whitmer is a member of the Cushman & Wakefield team that served as exclusive agent for the Invesco account selling Observer Park. The team also included Andrew Merin, Adam Spies, David Bernhaut, Gary Gabriel, and Ryan Dowd.
The fully occupied twelve-story Observer Park is built over a three-story parking garage, which residents can access directly from the building. The community offers one-, two- and three-bedroom units.
Greystar, a fully integrated multifamily real estate company based in Charleston, SC, intends to make significant improvements to the property including plans to renovate and update individual units, floorplans and common area finishes.