HOUSTON—"What the owner of a planned hospital or clinic needs is a project manager," says Peter Stojkovic, Transwestern's managing director of project services. But why is that important, and is there enough need to validate the expense?
Stojkovic looks at the issue in this exclusive commentary for GlobeSt.com. The views expressed are the author's own.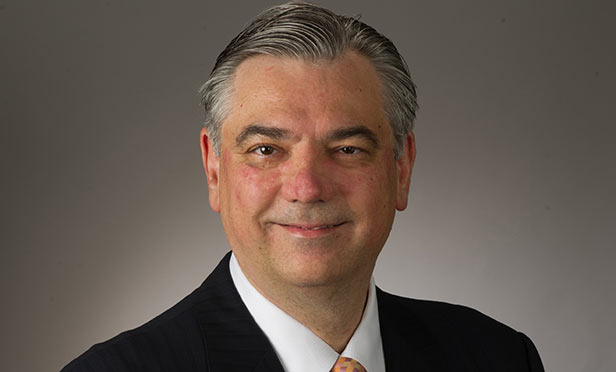 Developing a hospital, diagnostic laboratory or other healthcare facility involves stringent building standards and an array of overlapping regulations. But the reality is, few hospital systems retain builders on staff. Moreover, few builders deal exclusively in the medical field and understand the patient outcome and regulatory performance goals that caregivers must meet in the completed facility.
What the owner of a planned hospital or clinic needs is a project manager, a trusted advisor who brings to the team a deep understanding of current best practices in both the building and healthcare sectors. Whether this cross-industry expert is on staff or a third-party partner, the project manager's role is to add value on several fronts while representing the owner.
On time… Wasted time is the bane of every building project, from a residential addition to a downtown skyscraper. When foul weather, zoning or permitting delays, building supply back-orders or any number of other difficulties occur, owners who haven't made plans to deal with those contingencies may see work slow or grind to a halt.
In the healthcare industry, delays can be especially costly. The services provided to patients at a large hospital can easily amount to $1 million or more per day. In that light, each week that a hospital project overruns its planned completion date represents substantial lost income.
The flip side of that reasoning suggests that shaving a few weeks off the four to five years required to build a typical hospital may enable the operator to generate millions of dollars in additional revenue, simply by moving up the opening date and starting to schedule and see patients sooner.
A project manager that has experience with medical properties will know the application process for approvals and the expected time required to complete each task throughout the various development phases. Communicating realistic expectations helps the client set and adhere to a workable budget and delivery schedule.
…and on budget. The project manager's expertise enables the client to make informed decisions in selecting design elements and building materials, explaining the cost implications of various options. Hospital administrators need to know, for example, that the elevated standards in place for hospitals come with a higher price tag than for most other property types.
If the average cost to build conventional office space is $100 per square foot, hospital space in the same market may run $450 to $600 per square foot, while medical laboratory research space requires as much as $1,300 per square foot to construct. For example, a hospital bathroom renovation may cost $30,000 to $50,000, or three to four times the cost of renovating a residential bathroom.
Ensuring that the owner's cost expectations reflect market realities also helps to keep the project on schedule as bills come due, preventing sticker shock and subsequent, time-consuming disputes with the contractor.
In addition to assisting with planning, budgeting and quarterbacking the development, the project manager is often a translator, conveying the hospital or healthcare organization's needs to the project team and explaining progress and challenges in terms understandable to hospital decision makers.
When healthcare providers consider the potential costs of avoidable delays and unnecessary expenditures that plague many inexperienced property owners, many will deem a project manager to be a worthwhile investment.
Peter Stojkovic is Managing Director of project services at Transwestern. He can be reached at [email protected].