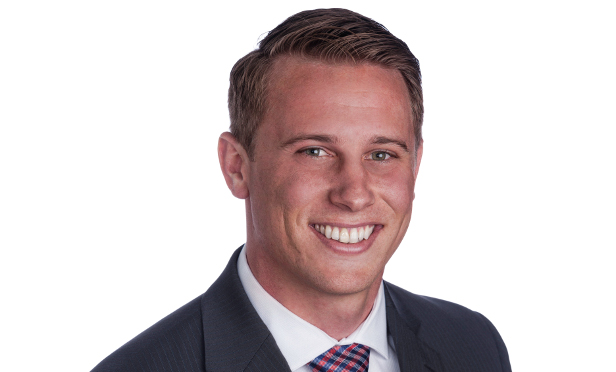 SAN DIEGO—While the San Diego retail market is currently in favor of landlords, there are some strategies that can help tenants navigate a tight market, Voit Real Estate Services associate Max Stone tells GlobeSt.com. As we head to the final quarter of 2017, we sat down for a chat with Stone about the current state of retail leasing in this market and how tenants can leverage power in lease negotiations going forward.
GlobeSt.com: How would you characterize the state of retail leasing in San Diego right now?
Stone: Retail rental rates appear to be rising sharply in most strip malls and grocery-anchored shopping centers. With a lack of supply in most grocery-anchored centers, landlords can charge $3 triple-net and above for small shop space. In the more urban areas or markets with higher incomes per household, landlords have no problem achieving rates in the range of $5 per square foot to $6 per square foot triple net per month because of concessions.
GlobeSt.com: What are retail landlords thinking about now and for the future?
Stone: With interest rates still hovering at historically low levels and occupancy on the rise, landlords have begun looking toward their long-term goals. This means either selling at peak pricing or refinancing while interest rates remain low and occupancy for their assets remain strong.
While current occupancy levels are high, the addition of Uptown Bressi in Carlsbad and The Watermark in Scripps Ranch, which are set to break ground within the next 12 months, will bring some new, much needed retail space to the market. Uptown Bressi will include more than 90,000 square feet, which will complement the adjacent 115,000-square-foot Bressi Ranch Center. The Watermark will set a new precedent for the I-15 corridor, with 283,000 square feet of upscale retail. Preleasing has been strong for both developments, and each is expecting 100% occupancy prior to the completion of construction.
GlobeSt.com: What lease-negotiation strategies can retail tenants use to gain an edge in such a tight market?
Stone: For retail tenants, priorities include their ability to get ADA-compliant space, rental rates and rental rate increases (particularly for restaurants navigating their business through new minimum wage requirements), the amount and timing of free rent and the TI allowance. While the market is currently in favor of landlords, there are some strategies that can help tenants navigate a tight market.
First off, considering a short-term lease may prove beneficial in the event your renewal falls when the market shifts. Furthermore, early renewal to secure current rental rates will lock in your terms if the market shows no signs of change or you suspect future rate increases.
Additionally, looking for space in areas with more inventory and lower rental rates can help during a tight market. Along with a shorter lease, tenants may then choose to "ride out" the current conditions and find more ideal and potentially larger space down the road.
Lastly, while current retail rental rates may seem high, the market will always fluctuate over time and at some point, the pendulum will once again swing back.
GlobeSt.com: What do you see happening with San Diego's retail rental rates in the final quarter?
Stone: With current occupancy high (above 96%) and the lack of product on the current market, lease rates will continue to climb across the board. As we move into the final quarter of 2017, we see no signs of this slowing down.